Bringing the finest of Pan Asian cuisine to your doorstep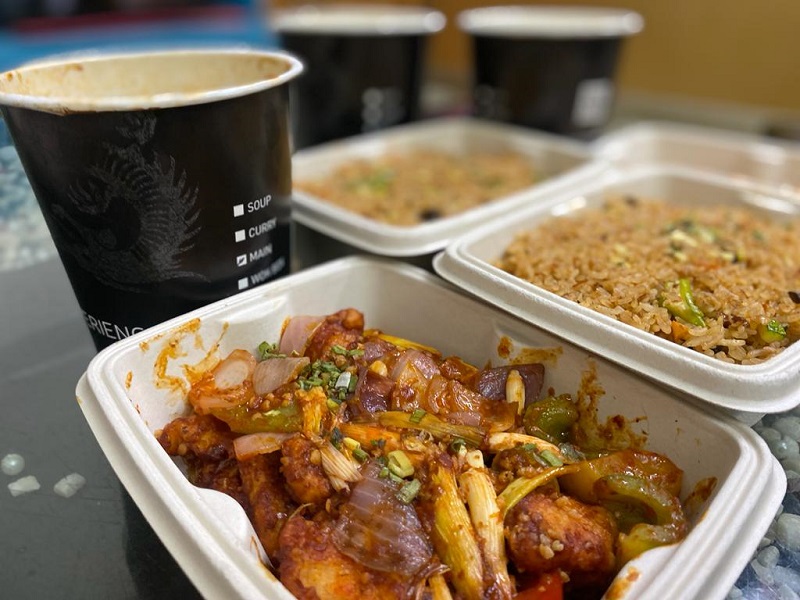 Food Review; House of Wok: With a plethora of delicious dishes to choose from, 'House of Wok', Cloud Kitchen is sure to delight your taste buds and make you savor every bite of the exquisite Pan Asian Cuisine
Cloud kitchens, also known as ghost kitchens or virtual kitchens, have become increasingly popular over the past few years. Their appeal can be seen in the fact that they offer both convenience and speed, two qualities that many customers value highly.There is nothing better than delicious food on a leisurely, laidback weekend evening when you are already in the mood to relax and unwind. During weekends I prefer to stick to my comfort zone and love doing nothing, ordering food online looks like an exciting idea, Dolce Far Niente !!!
View this post on Instagram
In addition, long queues outside upscale fine dining restaurants, overcrowded restaurants, and slow service are just a few things that can ruin your weekend mood. As a result, ordering food online was my go-to choice last weekend too. I looked for pan Asian flavors to satisfy my craving for spicy and garlicky food. I happened to see "House of Wok" and its comprehensive menu, I compared their menu with some other kitchens too offering Pan Asian Menu. After checking the place on all parameters I decided to give "House of Wok" a try and I'm glad I did – their flavours turned out to be authentic and exquisite.
As I was hooked already and now had to see if the food tasted as good as it looked, I eagerly waited for my order to arrive.During this time I further searched for more information about the place. My research revealed that 'House of Wok' has been making its mark in the Pan Asian category since its inception. In the Pan Asian cloud kitchen category, their following restaurants have already gotten acclaim: Vasant Kunj, GK 1 and Gurugram. They deliver food through Zomato and Swiggy etc. I also found that 'House of Wok' has also opened its first franchisee-owned dine-in at Baani Square, Gurugram and I look forward to visiting the place soon.
As I explored their menu was vast with options in Veg and nonveg, including dim sum, Veg Sushi, Veg Dragon Rolls, Exotic Vegetables in Butter garlic sauce, Veg Chilli garlic noodles, Veg traditional thai fried rice, chicken dim sum, veg sushi, chicken Dragon Rolls, Kung Pao Chicken with options in desserts.
After browsing their extensive menu, I narrowed down my selection with ease as the menu contained a variety of dishes that I found interesting and appealing. It was easy to decide what I wanted because each dish was described in detail, with its ingredients and preparation methods clearly outlined. Their selection of ingredients was top notch and the presentation was just as impressive, leaving me confident that I had made the right choice.
However, the final options for me were exotic vegetables in garlic sauce, traditional thai fried rice made with vegetables, Singaporean chilli fish, veg chilli garlic noodles, prawns in Shazwan sauce, and salmon sushi. I chose the salmon sushi, as I wanted something light yet full of flavors. I also ordered Exotic vegetables in garlic sauce as well as the Veg traditional Thai fried rice. Both dishes looked like a great combination of flavors that I knew would be a hit. I was excited to try something new and later I was not disappointed.
Food was delivered on time and what impressed me further was the sustainability of the packaging materials. This complemented the quality of the food even further. All in all, we were impressed with the packaging which was eco-friendly and easy to dispose of.
The first thing we did was dig in and start off with some salmon sushi as the first course. Sushi was fresh, flavorful, and possessed the perfect balance of texture and flavor.
It was also quite impressive how the sushi was presented with a colorful filling of ingredients (e.g. vegetables and cheese) that gave it the ultimate flavor, and the presentation was also quite outstanding. Elegantly arranged box of carefully placed healthy ingredients that enhanced the visual experience of the meal.The sushi had a delicate balance between the freshness of the salmon and the crunchiness of the vegetables, along with the creaminess of the cheese. All of these flavors and textures together created an amazing flavor profile that was both pleasing to the eye and the taste buds.
The next thing to try was prawns in a schezwan sauce. The prawns were cooked perfectly, and the tangy schezwan sauce gave it a delicious kick of flavor. The combination of fresh and crunchy prawns and sauce was an absolute delight. By now, our appetite was growing strong and we decided to dig into the Singapore chilli fish with veg chilli garlic noodles. The flavors were so captivating that it was impossible to keep ourselves from having another helping! The combination of the spiciness of the chilli fish and the aroma of the garlic noodles created an irresistible combination of flavors that tantalized the taste buds.
Chilli fish was also cooked to perfection, with the spiciness adding a delightful kick. I often don't like the adour of fish but shezwan sauce made it palatable for me. The flavors were truly unforgettable, and it was hard to resist the temptation to indulge further. The more we ate, the more we wanted to keep eating. Exotic vegetables in garlic sauce, traditional Thai fried rice made with vegetables remained my favorite. I simply loved the garlicky and buttery taste of garlic sauce and the crunchiness and juiceness of exotic vegetables which added to its flavour.
To top it all off, the combination of garlic, butter, and exotic vegetables blended together made this dish irresistible. The butter, garlic, and exotic vegetables all complement each other perfectly, resulting in a flavour that was both rich and complex. The crunchiness of the vegetables and the juiciness of their flavour provided the appropriate contrast to the richness of butter and garlic.
And next time, we plan to be more adventurous and try their entire menu – from the starters to the desserts, especially desserts which we missed this time – for a complete gastronomic experience.
In our opinion, House of Wok would be an excellent choice for anyone who wants to enjoy delicious yet healthy pan-Asian food. Whether it is the quality of the ingredients or the way it is cooked, everything about it is of the highest quality.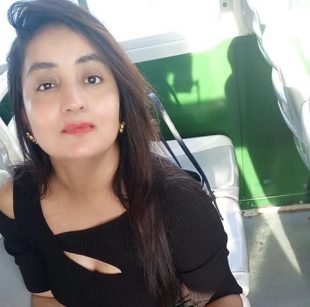 She has been there and done that. After graduating from Delhi University, she completed her diploma in Journalism from Bhartiya Vidya Bhawan, Delhi. Down the line, she completed her internship with National Herald Newspaper successfully,, and went on to Join Mainline Business daily, Business Standard. She also dabbled in image management and brand consultancy. She is a prolific writer on lifestyle entertainment, branding, lifestyle, travel, and politics.
Contact her at [email protected]