A Nutty Delight: Discover the Finest Indian and International Pistachio Brands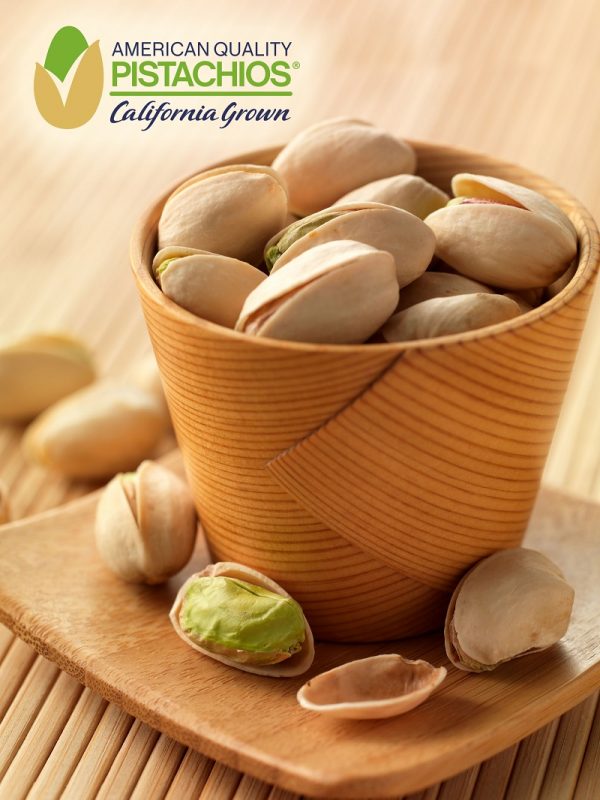 Pistachios, with their rich and distinctive flavor, have become a beloved snack across the globe. Whether you enjoy them as a standalone treat, use them in your culinary creations, or incorporate them into your healthy snacking routine, finding the best-quality pistachios is very essential for a truly delightful munching experience. So, for all our readers, we unveil the crème de la crème of pistachio brands from India and around the globe. These celebrated brands have earned acclaim for their unwavering commitment to delivering superior quality pistachios that tantalize taste buds and leave a lasting impression!
American Pistachios: We recently tried American Pistachios, an excellent plant-based protein source that we used in a variety of ways. They can also be roasted or lightly fried with a sprinkle of salt for a delicious snack. They can even be used to make a paste or butter, which can be used as a spread for toast and other baked goods. You can use them as a topping for ice cream, yogurt, and other desserts, or as a garnish for savory dishes.
Moreover, they can also be added to baked goods like breads, muffins, and cakes for extra flavor and crunch.The taste of American pistachio has a distinct flavor that is nutty and slightly sweet. The texture is crunchy and creamy at the same time. It has a pleasant, earthy aroma that is slightly reminiscent of almonds.
American Pistachios can be paired well with lemon, garlic, and other earthy flavors. They can be enjoyed on their own, as a snack, or as an ingredient in dishes like salads, desserts, and sauces. They are also an excellent source of healthy fats and protein. Pistachio growers in the US belong to the American Pistachio Growers Association, which is a non-profit organization. Commercial pistachios are produced by the Company for the domestic market.The California, Arizona, and New Mexico branches of American Pistachio serve customers throughout these states. And back home in India they are most conveniently available through e-commerce sites or retail outlets.
View this post on Instagram
Happilo: A health food brand founded in 2016, the makers of Happilo take pride in sourcing the finest ingredients from around the world to bring you the finest in taste and health. Among their wide range of offerings, their famous pistachios stand out for their exceptional quality and delightful flavor. Headquartered in Bengaluru, Happilo also has an exclusive range of nuts, dry roasted snacks, dried fruits, seeds, trial mixes, and festive gift hampers.
View this post on Instagram
Nutraj: Based in Noida, Nutraj, a subsidiary of VKC Nuts Private Limited, is a prominent brand in India known for its dry fruits and nuts since. With a strong commitment to promoting healthy eating habits, Nutraj takes immense pride in reshaping the way people in the country approach nutrition. Explore a diverse selection of pistachios from Nutraj, including Californian, Iranian, Pista Kernel, and many more delightful varieties.
View this post on Instagram
Tong Garden: Originating in Singapore about five decades ago, Tong Garden's humble beginnings trace back to one man, his bicycle, and the humble peanut. Over the years, they have evolved into a well-known brand across Southeast Asia, offering a diverse range of products. Tong Garden's salted pistachios have earned a reputation as a household name. Renowned for their exceptional quality and irresistible taste, these salted pistachios have become a favorite snack for families across the globe.
View this post on Instagram
Wonderful Pistachios: Recognized as America's top-selling snack nut, Wonderful Pistachios have become the smartest and healthiest choice for individuals worldwide. As the world's largest grower and processor of almonds and pistachios, Wonderful Pistachios & Almonds proudly cultivates these nuts in their expansive orchards. They have a wide variety of unsalted and flavoured pistachios in store ranging from roasted, salt and pepper, sweet chili, and more.
View this post on Instagram
Fiddyment Farms: With a legacy spanning five decades, Fiddyment Farms is a family-owned business that prioritizes quality. Established in 1968, their passion for growing the finest pistachios has driven their continuous growth throughout the years. Some of the most sought-after pistachios by Fiddyment Farms include pistachio kernals (salt free, raw and lightly salted) and in-shell pistachios in different flavours such as barbecue, fiddy fire, lemon, garlic onion, etc.
View this post on Instagram
@happiloindia @nutrajindia @tonggardenfood @wonderfulpistachios @fiddymentfarms