Easter special receipes with a Goan touch!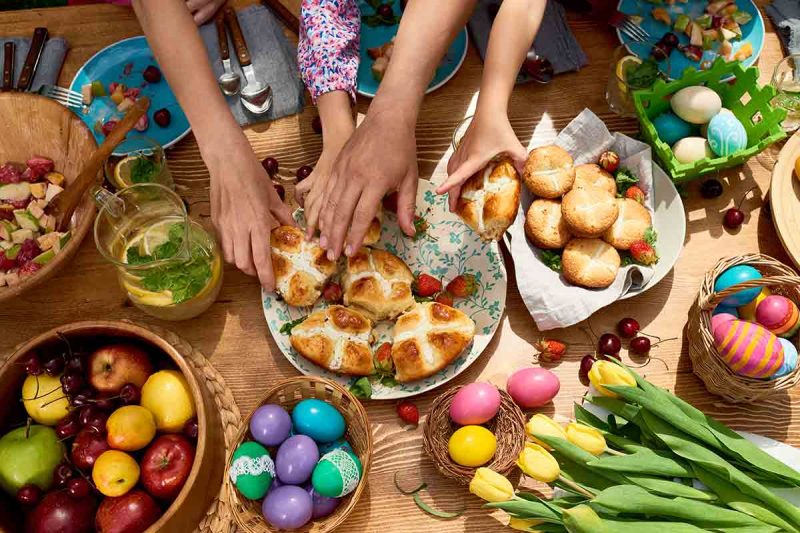 There is no doubt about the passion that Goans have for partying and relishing good food, and Easter happens to be one such occasion which remains very significant to them. From buns and breads to other bakery dishes, from exotic fruits to Easter eggs, you name an exotic Easter delicacy, and Goans will cook it up and create a storm. They will relish and serve this for community brunches or special lunches, and their mouthwatering Easter delicacies are to die for. This led us to think of adding a Goan touch to a few Easter special recipes and presenting them to you from Mr. Lincoln Bennet Rodrigues, Founder, and owner of Black Vanilla Café, Goa. An old Portuguese house in Goa has become home to Black Vanilla Café. His cafe is famous among the residents of Goa for its Easter baked goods and delicacies. 'The Easter lunch menu is curated at the restaurant to add an exotic touch to the Easter meal, a promise that these luscious delicacies will make the festive meal a cherished one", He informed us. 
As we spoke to him about the significance of Easter for a restaurateur and what was cooking at his place in Goa this time, he divulged further, "Easter is the time to rejoice and be thankful for the opportunity of a new beginning. It is an occasion where friends and families come together to celebrate. While there exists a very spiritual side to it, the celebration is an appropriate acknowledgment for this festival. Over time, the modern-day Sunday brunch with loved ones has set in. Easter eggs are a constant on our menus, as well as for the exchange of gifts. It has been a restaurateur's pride to make Easter eggs more exciting each year. Largely, lunch with family still remains the most prominent way of celebrating", he concluded.
Black Vanilla Café, Goa.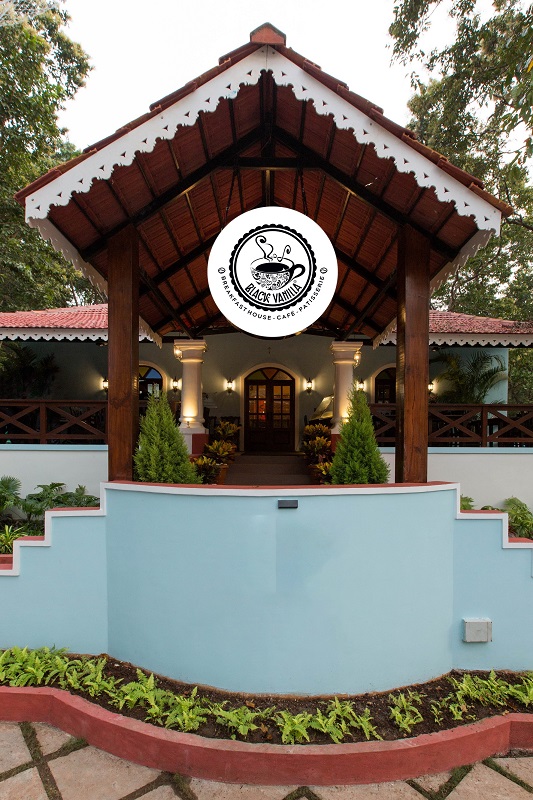 So here are a few Easter special recipes that are sure to lift your spirits and give you plenty of reasons to celebrate this season. 
Lamb Chops In Red Wine

Total Time: 4hr 30min | Servings: 2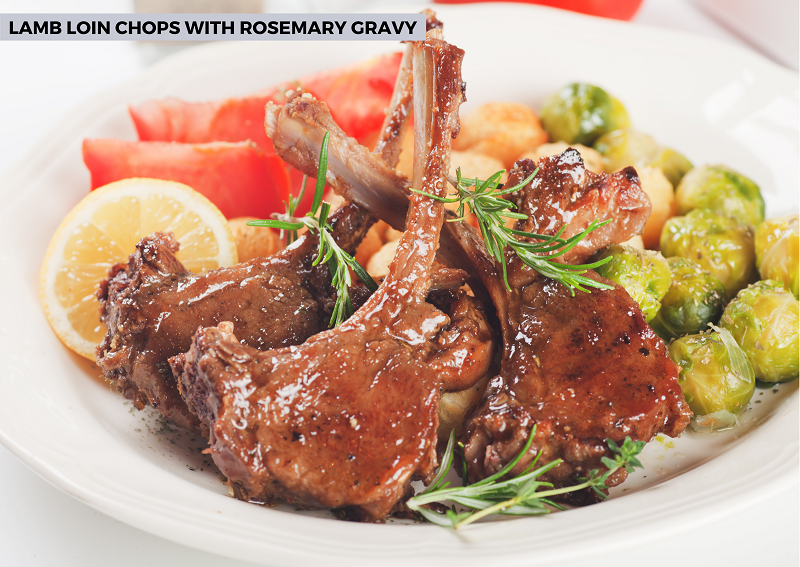 Marinade
● 4 Lamb loin Chops ( 500 grams )
● 1/4 cup Extra-Virgin Olive Oil
● 1/3 cup Shiraz
● 1 tsp Worcestershire Sauce
● 2 Tbsp Red Wine Vinegar
● 5 cloves Garlic , minced
● Sea Salt (as per taste)
● Fresh Rosemary
● Ground Black Pepper
To Finish
● 1 Tbsp Clarified Butter
● 2 Tbsp Honey
● 6 Garlic Cloves
Instructions
● For the wine marinade mix and whisk Red Wine Vinegar, Extra-Virgin Olive Oil , Shiraz, Worcestershire Sauce, Fresh Rosemary, Garlic Cloves, Smoked Sea Salt, and Ground Black Pepper
● Pat dry the Lamb Chops and rub in the marinade gently. Leave covered in the fridge for at least 4 to 6 hours.
● In a heavy bottom pan heat, the clarified butter now turn the heat over to a high and sear the chops on both sides.
● Add the remaining marinade and drizzle honey. Stir constantly till the marinade is reduced a little.
● Transfer the lamb chops to a heatproof casserole and cook in the microwave oven on high power for 5 minutes.
● Return the Lamb Chops to the pan, now add fresh Rosemary and Garlic. Cook until the wine mix is reduced to a nice thick sauce.
● Serve and enjoy with a sautéed broccoli salad, grilled onion rings, and fresh rocket greens.
Lamb Chops with Rosemary Gravy
Prep time 10 min | Cook time 20 min | Marination Time 1 hr | Serves 2
Ingredients (Lamb Chop Marinade )
● 500grm lamb chops (Lamb Loin chops)
● 30ml extra virgin olive oil
● 2 garlic cloves, finely chopped
● 1 tbsp rosemary leaves, finely chopped
● Half tsp pepper
● Half tsp salt
Gravy:
● 1 cup beef stock
● 1.5 tbsp flour, plain/all-purpose
● 1 tbsp rosemary leaves, finely chopped
● 1 rosemary sprig
Instructions (For Marinade)
1. Mix all the marinade ingredients together, apply evenly on each side of the Lamb chops.
2. Leave the marinade chops aside for at least 1 hour.
Cooking the Lamb Chops:

1. Heat a large skillet over high heat.
2. Take the Lamb chops, scrape off the excess garlic & place the Lamb chops in the skillet. Flip the chops, heating them on each side ( for medium rare) for 3 – 4 minutes.
3. Remove the lamb chops from the skillet and place on a platter. Cover with foil and rest for
3 minutes while preparing the gravy.
For Gravy:

1. Place a skillet on medium heat, and pour 3 tbsp oil & add flour and stir for 30 seconds.
2. Pour in beef stock stirring constantly. If you have lumps, use a whisk.
3. Add chopped rosemary and rosemary sprig.
4. Stir for 2 – 3 minutes until it thickens in a gravy consistency.
Serving:
1. Serve lamb chops with gravy over creamy mashed potato and a side of peas.
Mango Yogurt Cheesecake
Total Time 4 Hours | Serves 4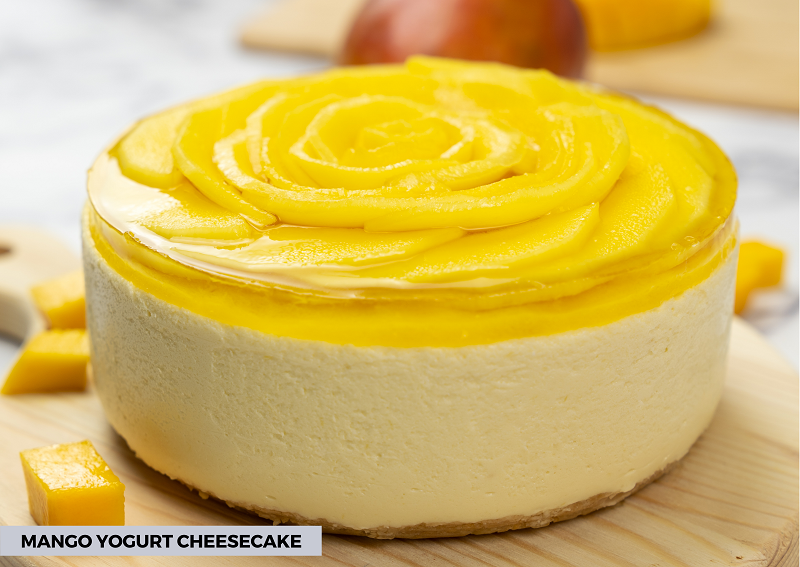 Ingredients
● 2 cans condensed milk (sweetened)
● 4 Jars Locke & Mason Plain yogurt
● 1 cup canned mango pulp
● Oil or butter for greasing
● Raisins & Nuts for garnish

For Cracker Crust
● 20 Cracker sheets / biscuits 300 grams
● 8 tablespoons melted butter
Instructions
To make the Cracker crust:
Put the cracker sheets in a blender and blend to fine crumbs. Add the melted butter and mix until the crumbs are moist. Press the crumbs into the bottom of a well-greased 6-inch or 7-inch cheesecake pan with a removable bottom.
To make the Cheesecake:
In a bowl add condensed milk, yogurt and mango pulp to and mix well. Pour the mixture on top of the crust (placed in the pan) and cover the pan with foil.Add 2 cups of water into the steel inner pot, then place the trivet rack that came with your pressure cooker into the pot. Place the pan on top of the rack. Secure the lid, close the pressure valve, and cook for 30 minutes at high pressure.
Release pressure for 20 minutes, then release any remaining pressure (do not leave the cheesecake sitting in the pot).
Stick a toothpick into the cheesecake and if it comes out clean, it's done. If it's still wet, pressure cook the cake for another 2 minutes.
Allow the cheesecake to cool down and while slightly warm put the cheesecake in the fridge to chill for 4-6 hours.
Pour some mango puree on top of the cake slice evenly and serve.
Recipes from Mr. Lincoln Bennet Rodrigues, Founder, Black Vanilla Café, Goa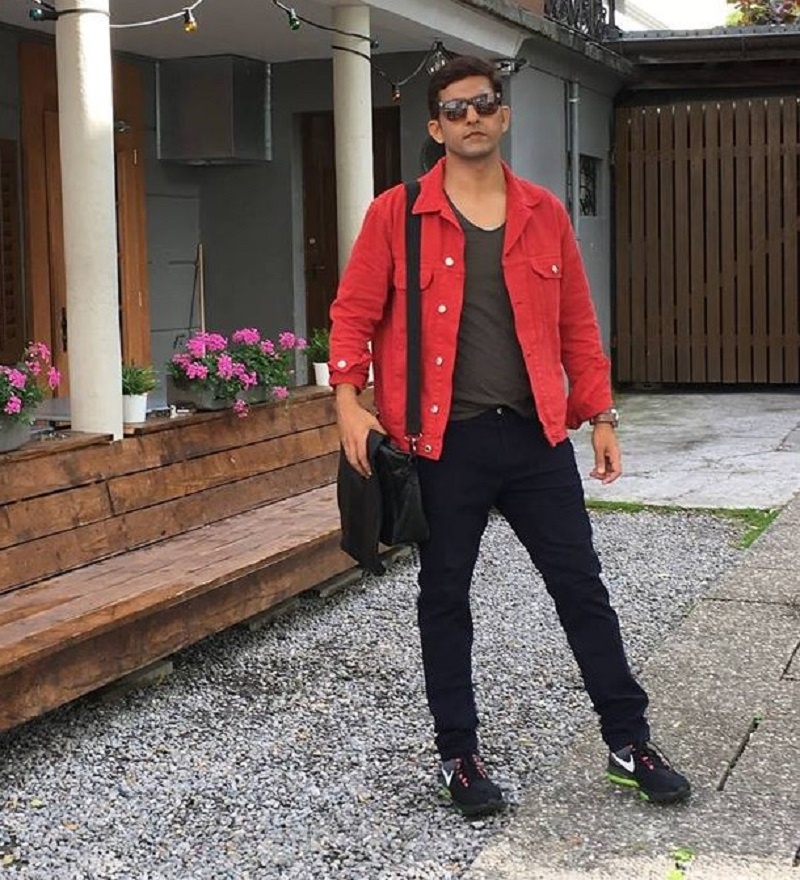 Vijay is an entropic traveller who keeps himself abreast with the developments in every nook and cranny of the world. He is a treasure trove of information about unexplored destinations and happenings in various parts of the world. He is connoisseur of fashion and trends and keeps a tab on practically all the leading designers and fashion houses of the world. Styling for fashion shoots and magazines remains his forte. He has vast experience in fashion shoots and events and exceptional grasp over the language and has written extensively on fashion, travel and style trends etc. He makes an immensely valuable contribution to HOP.
Email: [email protected]