Amitabh Bachchan's Voice-Over Adds Star Power to Samarpit Golani's Theme Song for the 37th National Games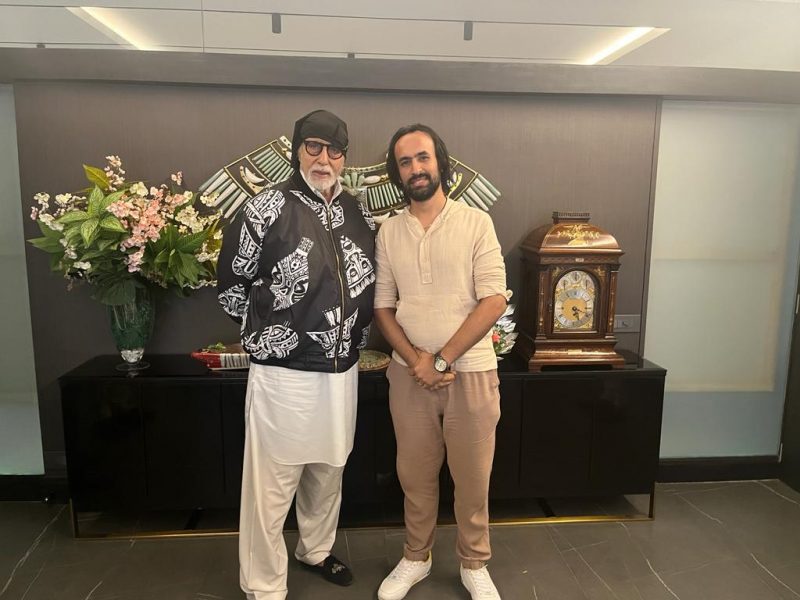 Samarpit Golani has recently arrived in Delhi to promote the theme song he composed for the 37th National Games. The theme song, titled "Khel Aisa Khel Jaise Koi Khel Na Ho," has been receiving a lot of attention, thanks to the powerful voice-over provided by Bollywood superstar Amitabh Bachchan.
Golani has been actively engaging with the media, visiting various media houses, and sharing his thoughts with journalists. His visit has created quite a stir, as his devotional songs have already gained popularity.
Now, Golani's motivational song, along with his devotional tracks, is receiving immense praise. The theme song for the upcoming 37th National Games combines Bachchan's commanding voice-over with Golani's energetic music. It is expected to strike a chord with sports enthusiasts and patriots across the country.
As Golani continues to promote the theme song, the anticipation and excitement surrounding the 37th National Games are only growing. Sports fans and patriotic individuals alike are eagerly looking forward to experiencing the powerful blend of music and voice that Golani and Bachchan have brought to this anthem.
Crafting the anthem was a formidable task, as Golani aimed to encapsulate the emotions and energy of these remarkable athletes within a single song. However, he rose to the challenge and transformed it into a resounding success.
Golani firmly believes that this anthem will soon become a favorite among athletes and individuals alike in future games. Its powerful message, combined with the infectious energy infused by Golani's musical prowess, ensures its enduring appeal.
When contemplating the opening lines and theme for the anthem, Golani and his team were determined to imbue it with a remarkable amount of energy. In their pursuit of this goal, they unanimously agreed that Amitabh Bachchan, with his unparalleled charisma and unwavering patriotism, was the perfect choice to lend his voice to the anthem.
Golani expressed his admiration for Bachchan, referring to him as a source of inspiration and encouragement for everyone. The decision to include Bachchan's voice in the theme song was a testament to his ability to infuse the anthem with an unparalleled sense of energy and patriotism.