As a catalyst, sports help to develop a child's skills and confidence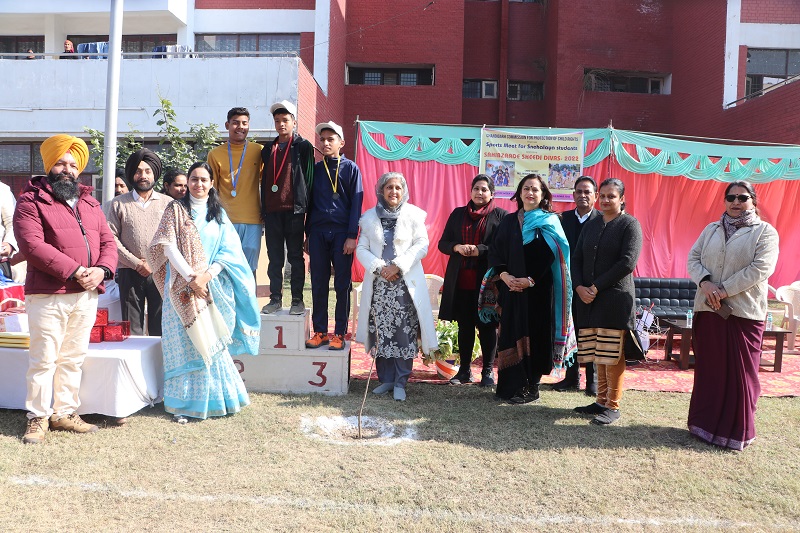 Chandigarh, In celebration of Sahibzaade Shahidi Diwas-2022, the Chandigarh Commission for Protection of Child Rights (CCPCR) convened sports meet for Snehalaya children in Maloya, Chandigarh.
In her address on the occasion, Harjinder Kaur, Chairperson of the CCPCR, Chandigarh, underlined how imperative it is to follow the footsteps of the brave Char Sahibzade. Chaar Sahibzaade's sacrifices at a young age provide strength to fight oppressors and have faith in the Almighty.
There is a need for children to learn creative skills alongside their academic skills in the current situation. Therefore, the way they think will be enhanced, and they will be equipped to see the world from a broader perspective, as a result. It is through participating in sports that they will be able to learn the importance of teamwork and sportsmanship. For children to be able to serve their country and humanity, they must develop a sense of patriotism as well.
As the Chief Guest, Ms. Nitika Pawar, IAS, Secretary, Social Welfare, Women and Child Development, Chandigarh Administration graced the occasion with her presence. It was commended that the commission made an effort to organize the event and that she felt this was a significant achievement on the part of the commission. During her interactions with participants, she motivated them to work hard and achieve their goals.
It was a great day for the children of Snehalya as they took part in a variety of sports such as the 50 M Race (Junior), Lemon Race, 100 M Race (Senior), Three Leg Race, Sace Race, Long Jump, Relay Race. A number of differently able children participated enthusiastically in the 50M Race. Children were seen smiling and upbeat after receiving their winning trophies, certificates, and drawing books etc containing UN Child Rights. There were cultural presentations by children. Additionally, the Chief Guest was given a tour of CCPCR's Production House, which has a variety of artifacts that have been made by children from the Snehalaya region.
Ms.Pooja Punchhi, Member, CCPCR, Ms.Bisman, Programme Manager, UTCPS, Ms.Rajni, CS, CCWDC, Mr.Chanchal Singh, RTE Consultant, CCPCR, Mr.Kartar Singh, Legal Consultant, CCPCR, Mr.Arvind K Dhawan, Senior Assistant, CCPCR, Mr. Harpreet Singh, Resident Manager, Snehalya for Boys, Maloya, Mrs. Ankita, POCSO Consultant, CCPCR, Mr.Shehkar, Clerk, CCPCR and all the staff of Snehalaya were present during this event.