An Easter sunday brunch with a laid back vibe to remember!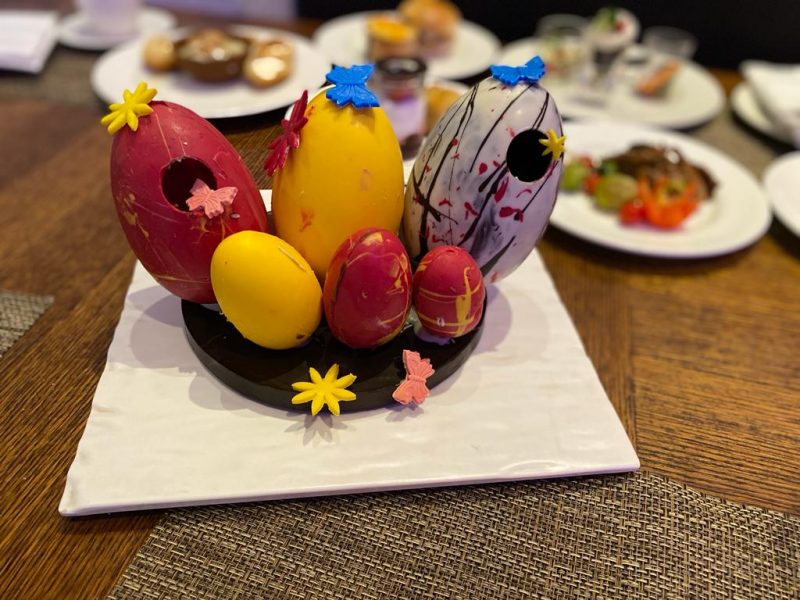 Venue ; Pavilion 75, Coffee Shop, WelcomHotel By ITC Hotels, Dwarka
Food Review ; Easter Brunch Promotion
Rating ; Food – 9/10, Ambiance- 9 /10
View this post on Instagram
When it comes to celebrating any special occasion and festival, Delhites surely know how to do this extravagantly and with a great deal of zest and enthusiasm.  The capital is always ready to embrace any type of festival regardless of any cast, creed or community. As the mercury soared, Delhi experienced an Easter festivity filled with glee and exuberance. We recently attended one such festival hosted by WelcomHotel By ITC Hotels, Dwarka which was an affair worth remembering.
Needless to mention here the warmth and hospitality of the ITC group for which they have been known for years together. It was an out-and-out great experience for us. A delightful ambiance of gastronomy and music filled the coffee shop with enthusiastic brunch revelers who had gathered to celebrate Easter Sunday.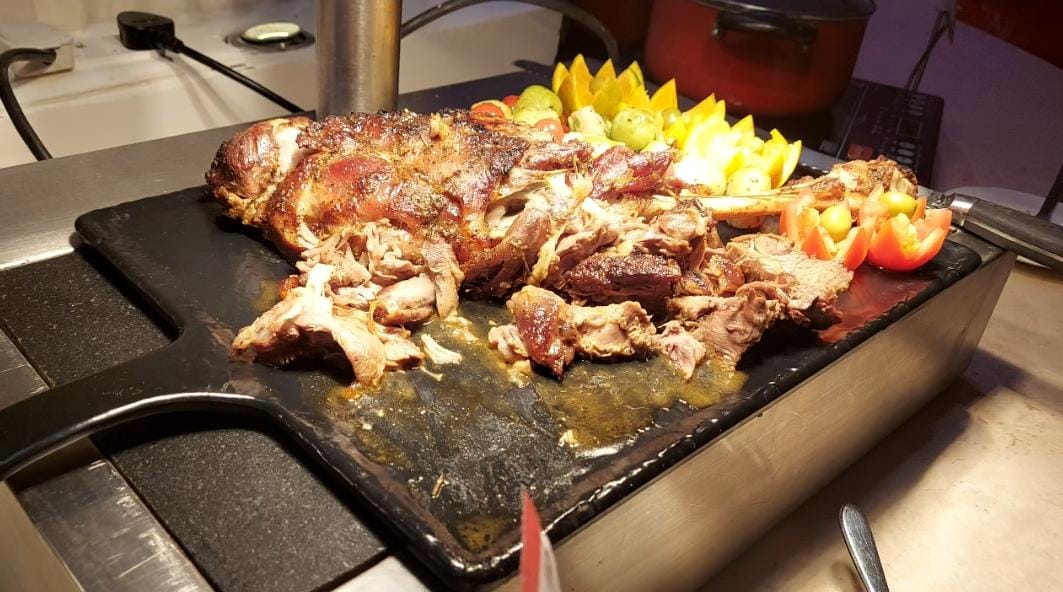 The exquisite splendor of the music and the culinary delights enchanted the discerning guests and simply could not be surpassed. A lavish buffet was laid out in the hotel's coffee shop against engaging live music that added to the festive atmosphere and elevated the entire ambiance, making it lively and joyful.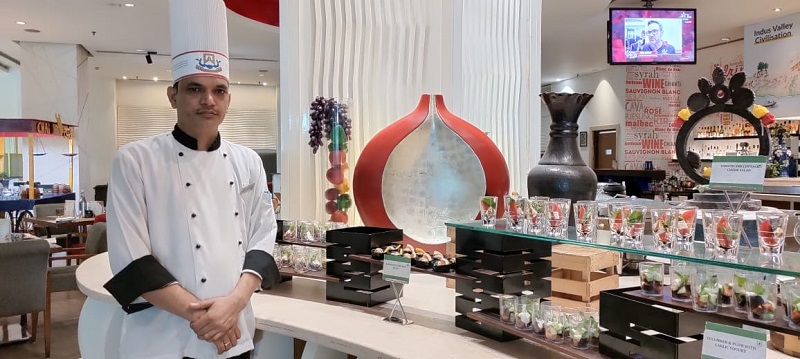 The interior aspect of the coffee shop was particularly appealing to me as this was an amalgamation of contemporary finery and Delhi's old world charm. Aside from being inspired by the rich history and culture of the Indus civilization, the interior design of the coffee shop also showcased the origins of Indian condiments and cuisine as well as illustrating the culture and history of Delhi.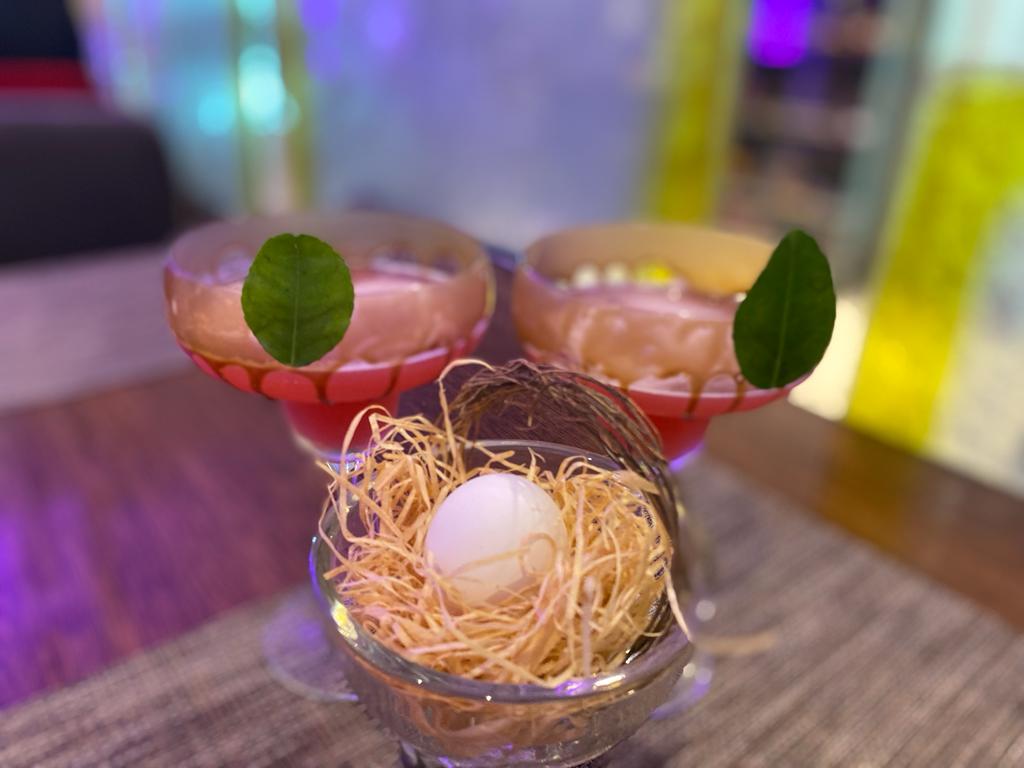 To kick off our brunch we were offered fresh watermelon juice and lemon mojitos as a welcome beverage, which were really soothing and refreshing on this hot sunny afternoon.The idea of authentic Easter food sounded esoteric to me, so I decided to check out all the buffet delicacies first. And to my surprise keeping in view the Indian taste buds and palate, the seasoned culinary expert, Chef Akhilesh had curated and kept the equilibrium in the menu by incorporating authentic Easter delicacies like lamb, Easter eggs, range of breads, carrots and at the same time he incorporated Indian curries, biryanis and lentils as well to the menu. Not to mention that for kids, the Burger and pasta stations was another point of attraction along with a chaat counter.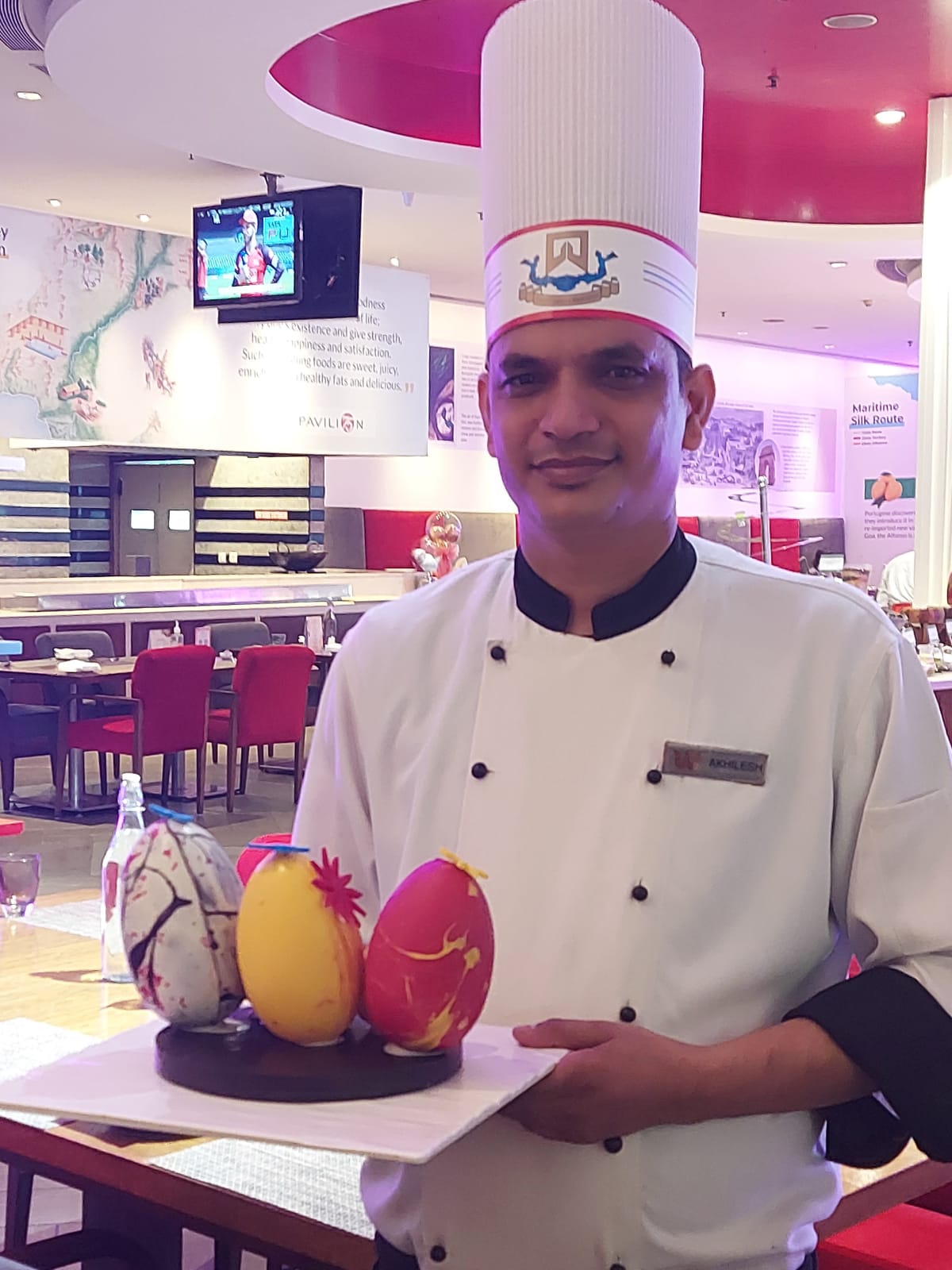 Local ingredients built into world class dishes, served with an innovative style. For the Easter special menu, eggs symbolize new life and a rebirth which is a synonym of Easter indulgence be it devil's eggs in which the yolk is mixed with vinegar, salt, pepper to make it flavoursome, or Baked egg florentine, and all this was prepared to perfection. And with tradition evolving we also saw a vast variety of delicacies of eggs filled and prepared with chocolate, sugared almonds that emerged in vivid forms in France and Germany. It took our fancy indeed and being a sweet tooth, I couldn't resist having a taste of those eggs that were not to be sneezed at but worth having and they had an amazing taste because of the creaminess and richness that were added with the chocolate.

In Easter buffet its tradition to relish roasted lamb and as that remained de rigeuer of the custom and the mainstay of the buffet, Chef had paid extra attention to the dish which came through the taste of the dish, and could be discerned through the tenderness and juicy flavor of the meat. While telling us about the process of making roasted lamb, Chef confirmed that garlic and herb rub were englaced over the lamb, some fruity flavors like prunes, orange juices were added and it was roasted for the optimum duration so that meat should be meltingly tender without losing its juice and getting cartilaginous which we commonly observe. Braised chicken with grapes and fennel was something that engrossed my attention for its unique blend. The sweet and sour flavor of grapes and rich aroma of fennel infused in the chicken accentuated the taste of chicken and gave newness in the trite meal with experimentation. Kudos to the chef for the Innovativeness he applied.
For the fish lovers, the Parmesan-crusted provincial fish in the continental section was a treat to the taste Faculties for its crusty texture from outside and smoothness of high-quality parmesan cheese making it a perfect dish from the inside. This definitely goes well with Asparagus soup or the traditional breads like stolen or the panettone which we enjoyed too. As bread plays a significant role in Christian tradition and symbolizes peace and good luck for the coming year we saw a selective yet wide selection of breads that was displayed and was to be had with wholesome and heartwarming soups. The selection of soups and salads was wide enough and included Broccoli & asparagus and bisque. Soto Ayam ( Indonesian chicken soup), these went well with starters like Paneer tikka shashlik with pineapple, Corn & asparagus vol au vent, Drums of heaven, Fish orly Garden green Sumac roasted pineapple with chili aioli, Insalata Russa, Saved carrot & beetroot salad done with lemon, balsamic, french and pesto dressing. 
Moving on to the Indian section of the restaurant, we tried the Murg Biryani and Dum aloo Kashmiri which were undoubtedly an evergreen classic suitable for any occasion, especially on a lazy Sunday afternoon when it was just the thing to keep me going and full. The food was exceptionally light, low in essence and colour, yet mildly spiced so as to enhance the taste. This was a stellar dish from the Indian menu which we had with vegetable raita. The chef kept the balance of continental, oriental, and Indian tastes to please the palates of distinguishable guests, as I said previously. There was delicious chicken handi, paneer lababdar, lentils with a tasteful texture brimming with rich Indian condiments. The dishes added diversity to the buffet and made it look more elaborate.
There were plenty of desserts to satisfy me to the fullest extent be it rich and hearty Indian desserts like moong dal halwa, Kesar kheer, Rasmalai, and rabri or the traditional feast of Easter special desserts which included a lavish array of Upside Down pineapple gateaux to make you succumb and tantalize your senses or an absolute delight or the Carrot cake, melting in the mouth chocolate fudge cake, moist soft and rich chocolate mousse, Wildberry trifle, Easter bird nest, Sticky date pudding, and the list goes on. However, some Indian desserts lacked the texture and the rich flavor and counterparts Gateaux and carrot cake outshined Indian desserts. 
While leaving we got the opportunity to interact with very talented Chef Akhilesh, about how he and his team contemplated, designed, and carried out this promotion. He informed me, It's the preparation of many days that have gone into designing and implementing this promotion. Easter is still a new tradition for Delhi, so we made sure that guests enjoyed all the traditional good old easter food, as well as the flavors of Continental, Oriental, and Mughlai cuisine. Our team is very pleased with the response to the festival, especially the kids and women who have loved it tremendously.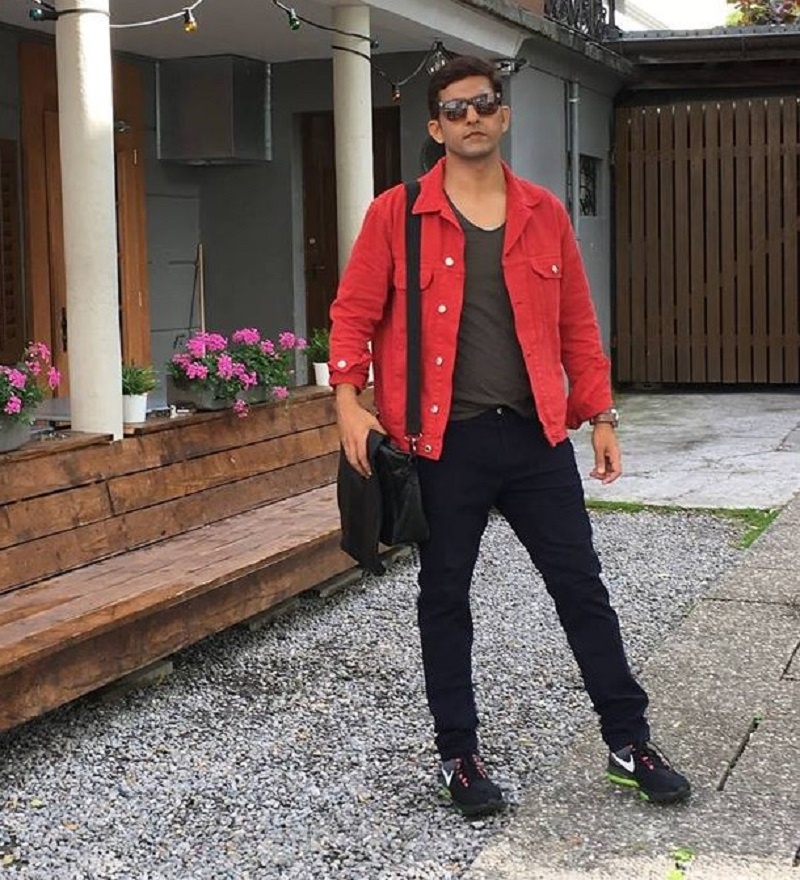 Vijay is an entropic traveller who keeps himself abreast with the developments in every nook and cranny of the world. He is a treasure trove of information about unexplored destinations and happenings in various parts of the world. He is connoisseur of fashion and trends and keeps a tab on practically all the leading designers and fashion houses of the world. Styling for fashion shoots and magazines remains his forte. He has vast experience in fashion shoots and events and exceptional grasp over the language and has written extensively on fashion, travel and style trends etc. He makes an immensely valuable contribution to HOP.
Email: [email protected]