Landour, Mussorie – Balm for the wounded urban soul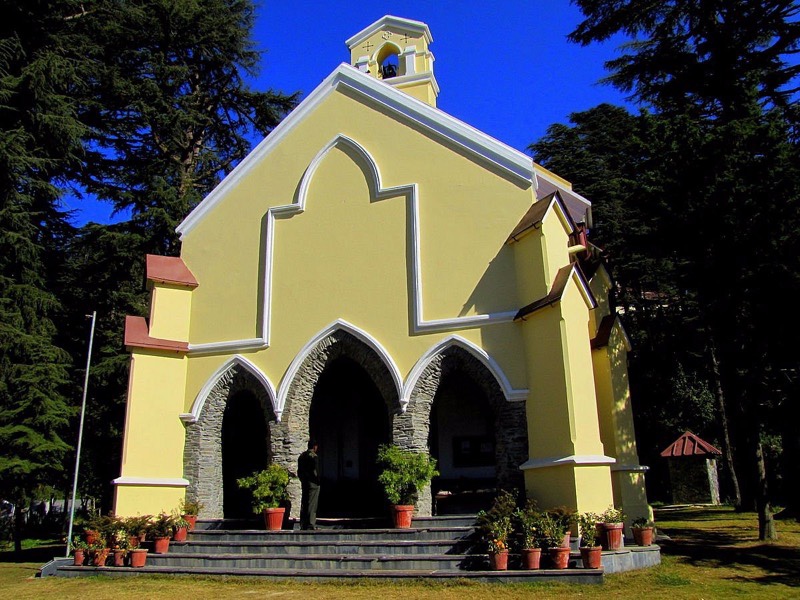 My idea of travelling to any place is different than a usual traveller. Visiting touristy places and running from pillar to post in rush to touch the famous spots, eating out at famous joints and clicking pics merely for the purpose of posting on Instagram ( or for that matter any other social media platform ) and coming back is not my cup of tea. Rather, I find that traveling is more about exploring the place bit by bit, interacting with locals to understand the demeanour and distinctive characteristics of the place, and soaking in the atmosphere, feeling the atmosphere, absorbing the culture at my own pace.
Landour, Mussourie is one such place which has come to prominence with the burgeoning trend of vlogging and video blogging in the last couple of years but for me it has a special place in my heart since I visited the place for the first time way back in 1994. As I trekked for Laal Tibba, the highest point of Mussorie through the sister bazaar in the early morning hours, I happened to stop at Chaar Dukaan area for a cup of coffee, and when interacting with the owner of Anils café , I learned about the place and the history behind it, and from there I became a habitué of this beautiful place due to its peace, solitude, and hidden trails. It is an idyllic place nestled between the hills and the Himalayas, adjacent to the colonial retreat of Landour and secluded by rolling hills of Shivalik.
Even though it is a part of Mussorie, it has an entirely different laidback, relaxed vibe in contrast to the bustling mall road of Mussorie, where tourists throng in the summer season.
This is, in reality, a blam for the urban wounded soul who strives for the off beat places, where they can spend long hours immersed in lush greenery surrounded by lovely scented trees such as Deodar, Rhododendron, Oak and other such trees and salubrious crisp air. Ascending towards CHAAR DUKAAN area, Landour is just 4-5 km from the picture palace. This town has a fascinating history as it was built as a convalescent home for military personnel during the British era. Place is popularly known as 'Chaar Dukaan Chaubis Makkan" as in yesteryears it was sparsely populated.
Places to stop over and have a coffee
 

 

View this post on Instagram

 
It's a blessing in disguise that the place is under cantonment and that commercialization is still not permissible, such that it preserves its uniqueness and virginity except for a handful of cafes and hotels like the Lnandour bake house, the Domas inn, and a few old bungalows that have been turned into boutique properties with their old world charm, such as La Villa Bethany and Rokeby Manor for tourists who are seeking a quiet retreat.
Landour's La Villa Bethany, committed to sustainability
 

 

View this post on Instagram

 
It is a pleasure to recommend La villa Bethany English cottage , a boutique property owned and run by the Kudle family (Amarjeet and Sunita Kudle) who have rich experience of 15 years in the hospitality industry and offer guests a blissful experience. Having a commitment to responsible and sustainable tourism, La villa Bethany encourages the empowerment of local artisan and craftsmen who produce jams, jellies, preserves, cheese scarves, and stoles etc.
 

 

View this post on Instagram

 
Landour's Rokeby Manor, A heritage hotel: A true blend of history and modernity
 

 

View this post on Instagram

 
Rokeby Manor is a heritage home in a hamlet in the hills that has been restored to its original 19th century decor. Buildings of this nature are described with their elaborate brick arches and niches, intricate stone walls, and cozy fireplaces. These impart a sense of calm, serenity, and tranquility which give the visitor respite and solace from the urban clamour.
The area of Chaar Dukaan which comprises of a cluster of four shops which used to cater to the nearby areas once is now well known among youngsters and youth due to the large number of boarding schools and schools located in the surrounding area where children come for their hot cuppas, lemon ginger teas and shakes over pan cakes. It would be unfair not to mention the pan cakes and waffles.
 

 

View this post on Instagram

 
A Prakash & Co – treasure trove of homemade peanut butter
 

 

View this post on Instagram

 
There is an old connection between peanut butter and Landour. This is because Amrican missionaries brought equipment that could make peanut butter and one of those machines ended up in the hands of the Prakash family. A Prakash and Co is known for homemade peanut butter, cheese, jams and jellys etc. The place boasts of impressive tally of clients that included famous personalities like Motilal Nehru,Jawaharlal Nehru and members of the Gandhi Family. 
St. Pauls Church
In my opinion, a visit to Ladour would not be complete without a visit to this small and beautiful Anglican Church. In addition to this, the Landour language school is another place that has historical significance.
It is always a nostalgia to visit Landour, surrounded by the hills and the majesty of nature, and to see the charm of this small, quaint and beautiful place.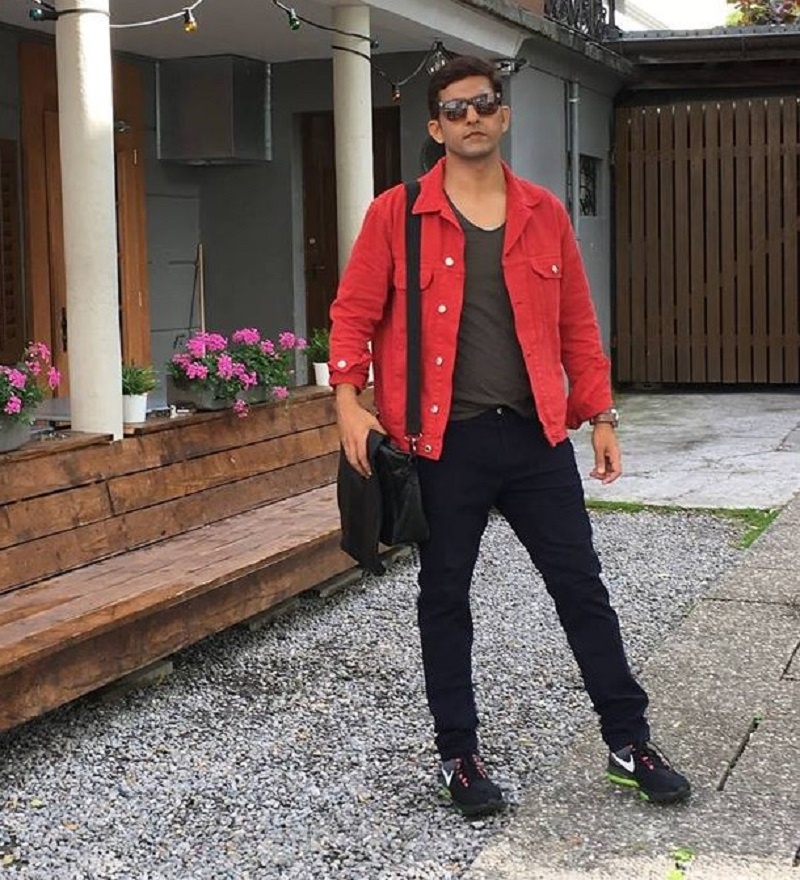 Vijay is an entropic traveller who keeps himself abreast with the developments in every nook and cranny of the world. He is a treasure trove of information about unexplored destinations and happenings in various parts of the world. He is connoisseur of fashion and trends and keeps a tab on practically all the leading designers and fashion houses of the world. Styling for fashion shoots and magazines remains his forte. He has vast experience in fashion shoots and events and exceptional grasp over the language and has written extensively on fashion, travel and style trends etc. He makes an immensely valuable contribution to HOP.
Email: [email protected]