I think every day is Valentine's day and you can celebrate it with your family: Charrul Malik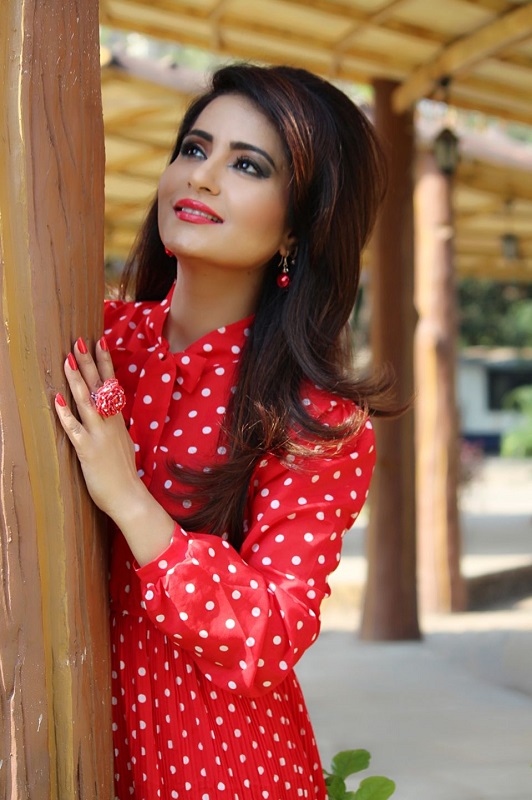 From becoming a news anchor to a member of the Indian television fraternity with the very popular television show 'Saas bahu aur betiyan' and now once again winning over television with her charming character Russa in 'Bhabhiji Ghar Par Hai' and 'Happu ki Ultan Paltan', it has been quite an impressive journey for Charrul Malik.
We got to talk to her on Valentine's Day and found out that the Meaning of 14th February means a lot more to her than just celebrating the day, because she believes that every day is Valentine's Day to her, and she appreciates everything about the day without sacrificing its subtlety. For this special day, she shared her idea with us along with her preferences for the day.
NOT A ROSE PERSON
I am not a rose person at all. I do love flowers but I think we waste flowers when we gift it to someone on birthdays and anniversaries or on weddings. I think we should not give flowers as gifts. Even if you want to celebrate rose day, I think one rose can suffice. I do love red roses and one rose can be enough for me. I love Lilly flowers also.
SUBDUES TO SIMPLISTIC RULES OF FASHION FOR THE OCCASION
I am not too much into matching but my things automatically gets matched don't know how. I don't like wearing things with all matching matching as it seems very loud. Of course if I am wearing something in print than my phone cover won't be similar I would prefer keeping it contrast. I try to be little simplistic. If I am wearing too much floral I will go for plain phone cover, normal bold colour shoes. I have not done tattoos but it is in my wishlist
PERFECT IDEA OF CELEBRATING VALENTINES DAY
I think every day is a valentine's day and you can celebrate it with your family. I don't know why only 14th Feb is so special that people go crazy. I feel that we should celebrate valentine's with ourselves also as self love, because if we are fit mentally than we are physically fit. We should pamper ourselves and this valentine I am going to take out time for myself. I will go for a nice spa, body massage or something to show love towards me.
BELIEVES IN PLANNING LITTILE THINGS
I don't plan things as such unless someone is not coming to my house as you have to prepare food and everything. I plan little things as I don't plan lengthy things
A DATE AT HOME OR OUTSIDE
I prefer staying at home, I love going out but it should be out of India. For the past 2 years the habit of going out is lost. I am happy in my comfort zone. This time there is too much craze and since 2 years people were at home. I am a very low key person and want to have my private space. I don't like grand gestures
PERFECT LOCATION FOR VALENTINES DAY
I love Switzerland and if I plan to go somewhere it would be Switzerland. I have been there twice and it is heaven. They have such good hospitality and it was an amazing trip at different level.
PERFECT ROMANTIC GESTURE FOR VALENTINES DAY
I think you can cook food because if you love somebody than you can prepare food. These days there are ready made things so you can cook, sing a song, write a nice poem and be little romantic
A PERFECT PROMISE TO MAKE
The biggest promise is trust and giving space. Giving each other value and time is the biggest thing. Trust is the thing that I always promise to my family.
FIRST KISS
No, I don't have any
BEST VALENTINE GIFT
When I was in 11th std, a very huge pink teddy was delivered to my home. I was in Chandigarh at that time and my mother was really shocked to see the teddy and she kept asking me who had sent it. Till now, I don't know who gave it
SIGNIFICANCE OF PROPOSE DAY
I think it's respect, giving each other space, and staying fit mentally and physically. You have to have that atmosphere and ambiance at your place where you are not cribbing and not blowing things out of proportion. Love is not just about I Love You. You have to keep your partner at ease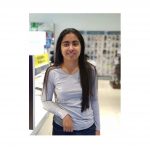 Divya Khanna is the youngest member of the team, with a background in political science. She has joined High on persona print magazine in order to gain hands-on experience in various aspects of editorial coordination as associate editor of the magazine and news site. She has a penchant for writing and enjoys meeting new people and interviewing celebrities. She has a passion for writing, she has an eye for details, loves traveling, and a quick learner. She comes from the Mecca of Indian Journalism, Delhi.
Email: [email protected]