An effective skincare regimen for teenagers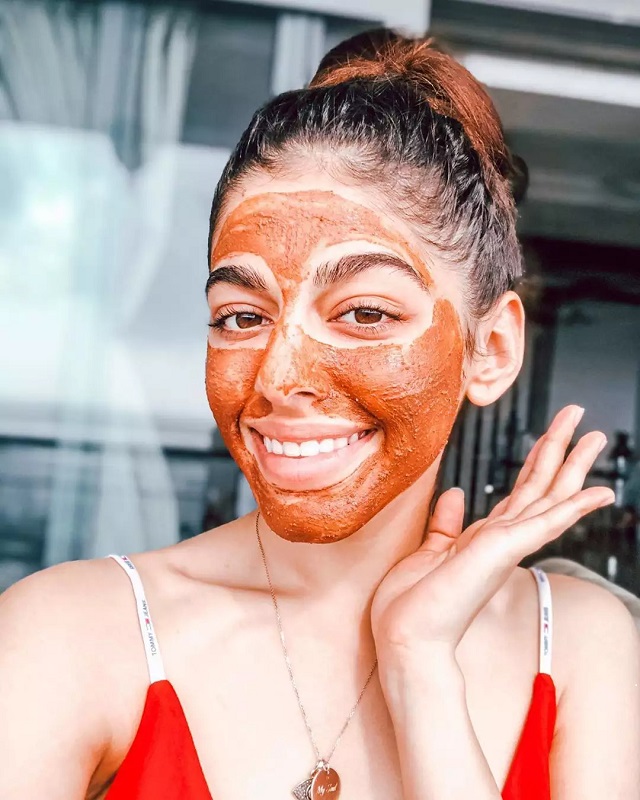 When you're a teenager, here's how to take care of your skin, Hey sweet teens, welcome to the realm of skincare. Changes are inevitable when you enter your teenage years. It is not necessary to change everything you do. It's all about paying attention to your skin concerns, assessing them, and choosing the best approach to skincare.
The most common teen skin concerns are acne, blackheads, and oily skin. Your skin often rejuvenates while you are a child. However, the frequency decreases as your teenage years begin. Teenage skin is often more resilient than that of children. However, it is still flexible and capable of rapid rejuvenation.
During your teenage years, your body experiences hormonal changes that can cause a number of skin concerns. Hormonal surges cause the oil glands to grow, causing teen skin to become oily and develop large pores and blackheads. Teen skin problems have significant challenges. Implementing an effective skincare routine is simple.
Here are some teen skincare tips to crack down on your teen skin acne and oils-
Use a gentle cleanser:
You may be experimenting with makeup, participating in more sports, and staying out late. These can be detrimental to your skin if you don't properly cleanse it. For daily skin care, a foamy or gel cleanser will usually work well if your skin is oily. Cleanse your skin once a day, or twice if it becomes particularly oily or dirty during the day.
Make Sunscreen Non-negotiable:
The sooner you start using sunscreen regularly, the more likely you'll keep your collagen levels higher as you get older. Using sunscreen can prevent the darkening of your acne scars. Choose a product with an SPF of 30 or higher that is oil-free.
Keep your skin hydrated and moisturized:
Moisturize yourself from top to toe. Keeping your skin moisturized will ensure a natural glow and healthier skin. To prevent excess oil, try using facial and body mists that are mild and natural moisturizing ingredients. If you have dry skin, moisturize twice-a-day to avoid blemishes, dryness, and dullness.
Tone your skin with anti-bacterial ingredients:
Bacteria make acne worse and lead to skin infections. Use toners or mists that contain aloe vera and pure rose water and are naturally fragrant. Aloe vera calms your skin and keeps it hydrated and naturally moisturized, while rose has an anti-bacterial property that prevents skin infections. Every time you feel depressed, keep your skin fresh and lift your spirits by applying face mists. It enhances your mood. Mists are easy to carry. Apply anytime, anywhere, even as your make-up base.
Practice Clean Makeup Habits:
If you wear makeup, be sure to determine whether your makeup routine is having an impact on your skin. To avoid the accumulation of bacteria, clean your makeup applicator brushes regularly. Keep your makeup to yourself, especially the lip and eye products, and don't share it with anybody.
Wash Off Makeup Before Bed:
If you use makeup, use micellar water or facial mists to remove any remaining dirt, oil, or makeup from your skin's surface. Makeup should not be worn overnight because it can clog your pores and cause acne.
Keep hands clean:
Preventing your skin from being exposed to a lot of bacteria and dirt is one approach to keep it healthy. Before touching your face or touching up your makeup, wash your hands. You should also periodically clean other objects that come in contact with your skin.
Maintain a proper skincare routine:
Always wash your face twice daily with warm water. The natural moisturizing oils in your skin are
retained while it assists in removing the dirt. Your skin will rejuvenate if you maintain a good night-time skincare routine.
Choose a Healthier Lifestyle:
Consume balanced-diet rich in fruits and vegetables. Avoid Eat less sugary and oily meals because they can make your skin conditions worse. Consume a lot of water. Exercise at least thrice a week. Reduce your screen time and unneeded stress.
Choosing the right products for your skin is difficult, but try using products that are natural and free of harsh chemicals, parabens, silicones, sulphates, mineral oil, and toxins. Try to choose products that are dermatologically tested and safe for your skin.
Teenage is all about sweet memories, which you are going to cherish lifelong. Enjoy a carefree teen with the right skincare routine.
Happy 'TEEN 'aging!
Article contributed by Akanksha Sharma Co-Founder & CEO CITTA