A Festive Feast: – Spice Up Your Festive Evenings at these luxurious Chinese Restaurants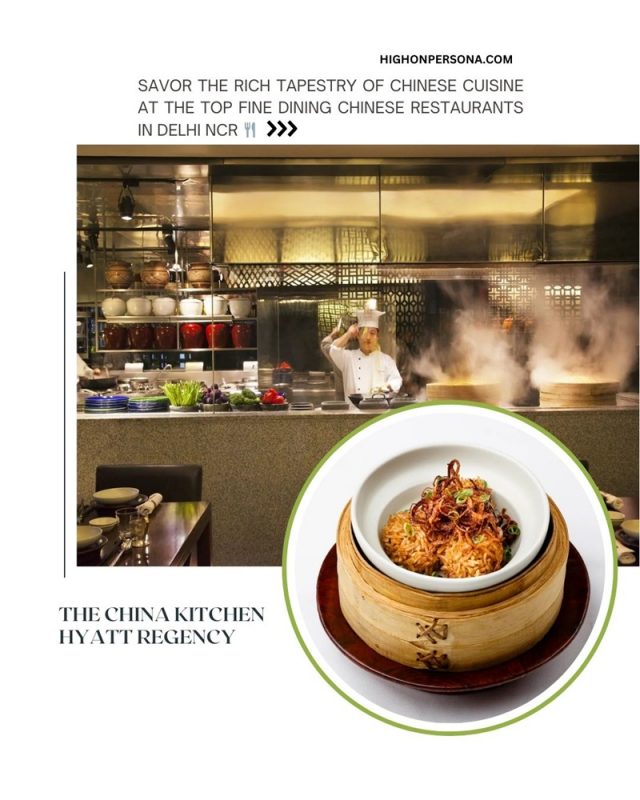 "A Festive Feast: – Spice Up Your Festive Evenings at these luxurious Chinese Restaurants in Delhi
View this post on Instagram
If you're in the mood for a feast of Chinese delicacies this festive season, make sure to visit one of these luxurious fine-dine Chinese restaurants in Delhi. With their opulent ambiance, impeccable service, and delectable cuisine, they offer an unforgettable dining experience that will transport you to the heart of China's culinary heritage. So, embark on a gastronomic journey and savor the flavors of this vibrant cuisine at its finest.These luxurious Chinese restaurants boast an extensive menu of culinary delights that will tantalize even the most discerning of palates. From traditional favorites like Peking duck and dim sum to innovative fusion creations that showcase a harmonious blend of flavors, each dish is a work of art that reflects the restaurant's commitment to culinary excellence.
Food Review: Shang Palace, Shangri-La Hotel.
Indulge in Authentic Flavors at Shang Palace, Shangri-La Hotel, Delhi's Culinary Paradise
Located in Delhi, Shang Palace at Shangri-La Hotel is a culinary haven that can truly spice up anyone's festive evenings. With its expansive interiors, including lavish indoor seating and three private dining rooms, this restaurant offers an unforgettable dining experience.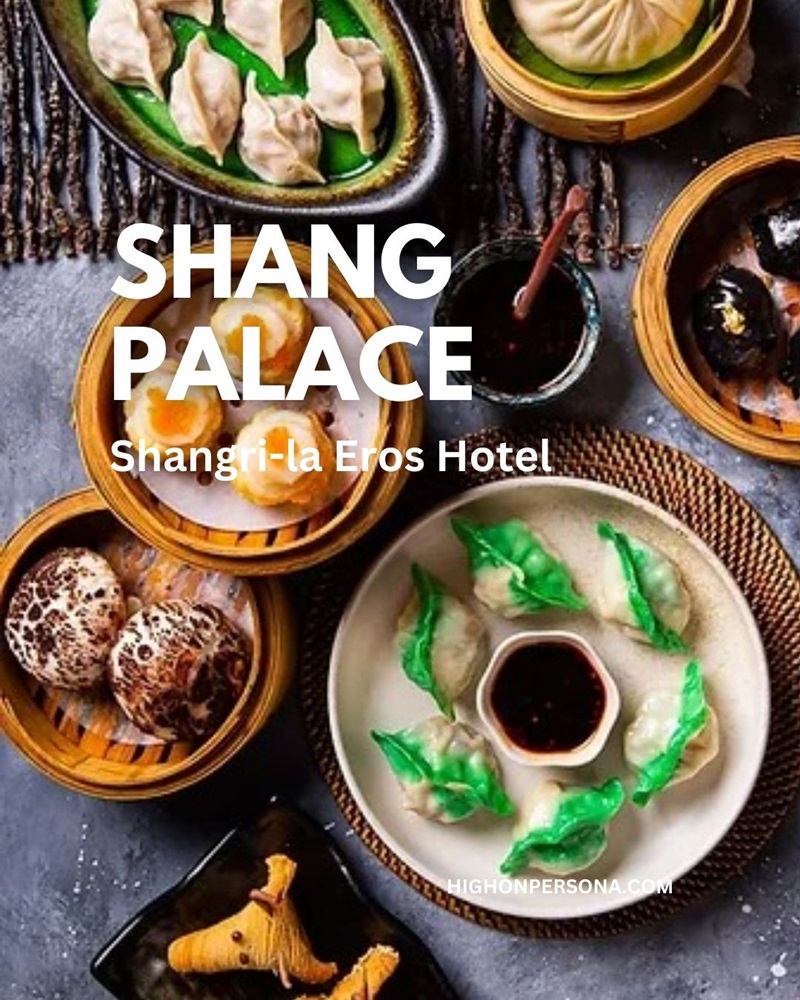 Discover the Exquisite Culinary Delights 
Specializing in authentic Sichuan, Cantonese, and Yunnan cuisine, Shang Palace boasts a wide selection of both vegetarian and non-vegetarian signature dishes. The menu is filled with tantalizing options that will satisfy even the most discerning palates.
One of the standout dishes at Shang Palace is the Spinach, Broccoli, and Sesame Dumplings. These delicate dumplings are bursting with flavor and offer a perfect balance of textures. The combination of spinach, broccoli, and sesame creates a harmonious blend of tastes that is both refreshing and satisfying.
Another must-try dish is the Shrimp Toast. This appetizer is a delightful combination of crispy toast topped with flavorful shrimp. The shrimp is perfectly cooked and seasoned, adding a burst of umami to each bite. It's a dish that will leave you wanting more.
For those with a sweet tooth, the Glutinous Rice Balls are a heavenly treat. These soft and chewy balls are filled with a variety of delectable fillings, such as red bean paste or black sesame. Each bite is a burst of sweetness that will satisfy your dessert cravings.
Beyond the delectable cuisine, Shang Palace offers a unique fusion of mystic Far Eastern ambiance. The restaurant's interior is designed to transport you to the heart of Asia, creating a serene and enchanting atmosphere. The combination of traditional Chinese decor and authentic Chinese hospitality adds to the overall dining experience.
Shang Palace is a celebration of Cantonese cuisine, highlighting its elegance, richness, and dynamism. Whether you're a fan of spicy Sichuan dishes or delicate Cantonese delicacies, this restaurant caters to all tastes and preferences. With its expansive interiors, authentic cuisine, and inviting ambiance, it is the perfect place to spice up your pleasant festive evenings. Indulge in the mouth-watering dishes like the Spinach, Broccoli, and Sesame Dumplings, Shrimp Toast, and Glutinous Rice Balls, and let Shang Palace take you on a gastronomic journey you won't soon forget.
Food Review: Royal China – Chanakya Mall – Chanakya Puri
A Culinary Delight: Exploring the Authentic Cantonese Flavors at Royal China. Step into Royal China at Chanakya Mall in Chanakya Puri and embark on a culinary journey like no other. This award-winning fine-dining Chinese restaurant and bar offers a delightful experience with its authentic Cantonese cuisine. With a modern twist, Royal China manages to add a zing to your festive celebrations.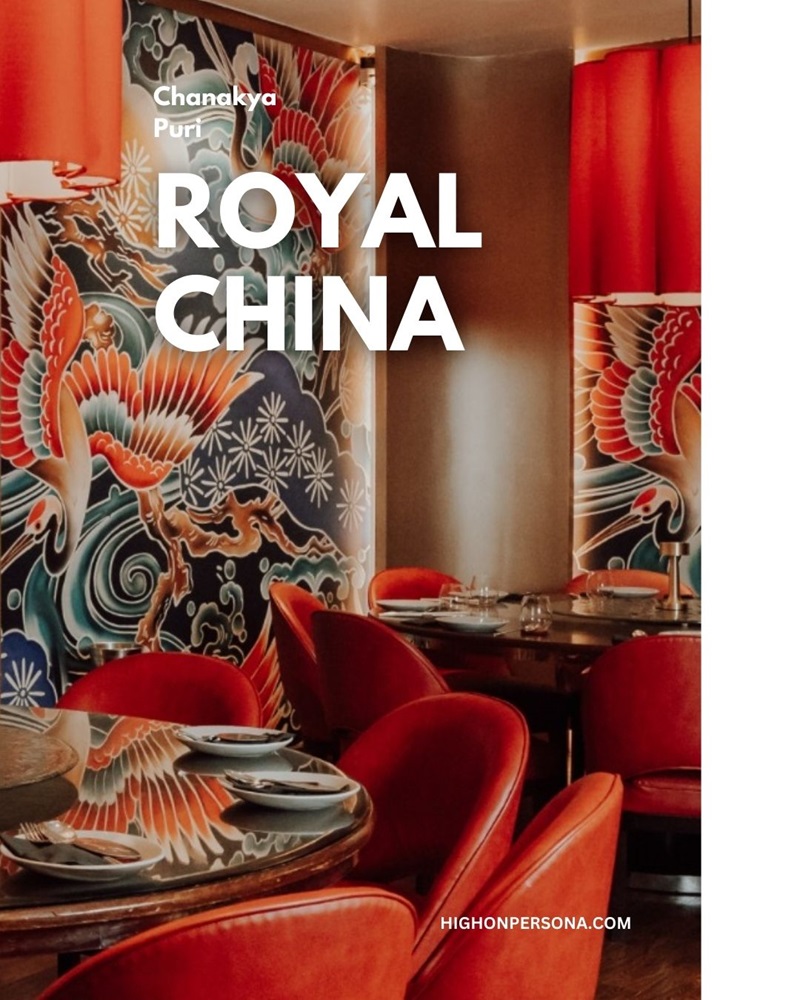 A Feast for the Senses: The Ambiance and Cultural Charm. As you enter Royal China, you are greeted with a warm and inviting ambiance. The open skylights allow natural light to flood the restaurant, creating a pleasant and relaxed atmosphere. The Chinese cultural charm can be felt in every corner, making your dining experience truly memorable.
A Gastronomic Adventure: Exploring the Extensive Menu. With over 200 dishes on the menu, Royal China leaves no stone unturned when it comes to satisfying your taste buds. Each dish is carefully crafted using authentic ingredients sourced directly from China, ensuring the true flavors of Cantonese cuisine. From delectable dim sums to flavorful stir-fries, Royal China offers a wide range of options to cater to every palate.
Freshness Guaranteed: Quality Ingredients and Authenticity.When it comes to Chinese cuisine, freshness is key. Royal China understands this and goes the extra mile to source its ingredients from China. This ensures that each dish is prepared using the finest and freshest produce, resulting in an authentic and flavorful dining experience.
Celebrate in Style: Adding Zing to Your Festive Celebrations. Looking for the perfect place to celebrate your festive occasions? Look no further than Royal China at Chanakya Mall. With its elegant ambiance, authentic Cantonese flavors, and impeccable service, Royal China can truly add zing to your festive celebrations. Whether it's a family gathering or a corporate event, Royal China is the ideal destination to indulge in a culinary extravaganza.
Royal China at Chanakya Mall in Chanakya Puri offers an exceptional dining experience. From the authentic Cantonese flavors to the warm and inviting ambiance, every aspect of this restaurant is designed to add zing to your festive celebrations. So, why wait? Visit Royal China today and embark on a gastronomic adventure like no other.
Food Review: The China Kitchen at Hyatt Regency 
Perfect Place to Dine in Chinese Cuisine for Festive Celebrations. The China Kitchen, located at the Hyatt Regency, is an ideal destination for anyone seeking an authentic Chinese dining experience during festive celebrations. With its first-of-its-kind stylized interpretation of traditional Chinese cuisine, The China Kitchen offers a culinary journey through various regions of China, including Sichuan, Hubei, Guangzhou, Anhui, and Hunan. Each region brings a distinct universe of flavors to the table, making it a must-visit for food enthusiasts.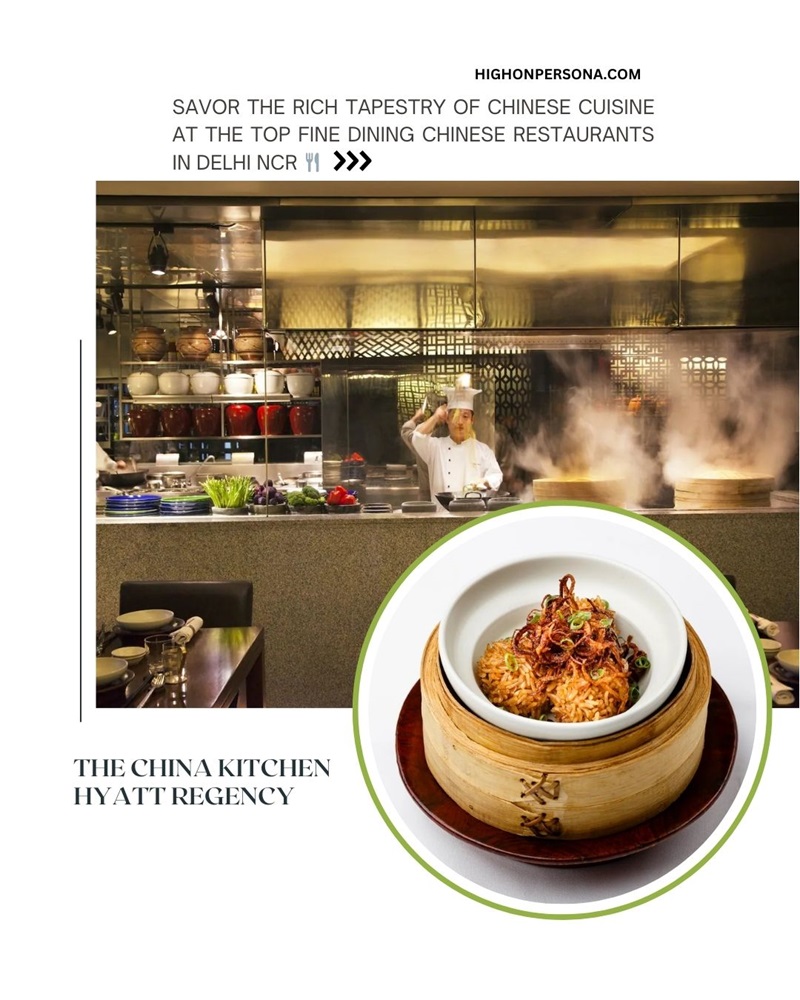 Delicious Delicacies: The China Kitchen is renowned for its delectable delicacies, such as the famous Peking duck, a variety of dim sums, and their mouthwatering Mapo tofu. The dim sums, in particular, are a delightful treat for the taste buds. The fillings are carefully crafted to ensure a perfect balance of flavors and juiciness. Among the various options, the red chili, coriander shrimp mousse, ginger soy dimsum stands out as the best. This dimsum wraps the succulent shrimp in a red chili, creating a burst of flavors with every bite. Another crowd favorite on our table was the poached chicken with spicy sesame sauce, peanuts, crispy garlic, and coriander. It offered a harmonious blend of spices and textures that left us wanting more.
Unusual Dessert Offering: For those with a sweet tooth, The China Kitchen presents a unique dessert option – the chocolate cigar with liqueur. This dessert is a delightful surprise for dessert lovers in Delhi. The chocolate roll is filled with luscious cream and served with a touch of alcohol, creating a buttery, sweet, and delicious treat that is sure to satisfy any craving.
The China Kitchen at Hyatt Regency offers an exceptional dining experience for those looking to indulge in Chinese cuisine during festive celebrations. With its diverse range of flavors, including dishes from Sichuan, Hubei, Guangzhou, Anhui, and Hunan, this restaurant takes you on a culinary journey through China. Whether you are a fan of dim sums or crave the classic Peking duck, The China Kitchen has something to please every palate. And don't forget to end your meal on a sweet note with their unique chocolate cigar dessert. So, if you're in search of an unforgettable Chinese dining experience, look no further than The China Kitchen at Hyatt Regency.
Food Review of Spicy Duck, Taj Palace
Spicy Duck Taj Palace: A Culinary Haven for Festive Celebrations: Taj Palace, located in New Delhi, is an excellent choice for those looking for a memorable dining experience during the festive season. With its wide range of delectable dishes and luxurious ambiance, Taj Palace promises to satisfy even the most discerning palates.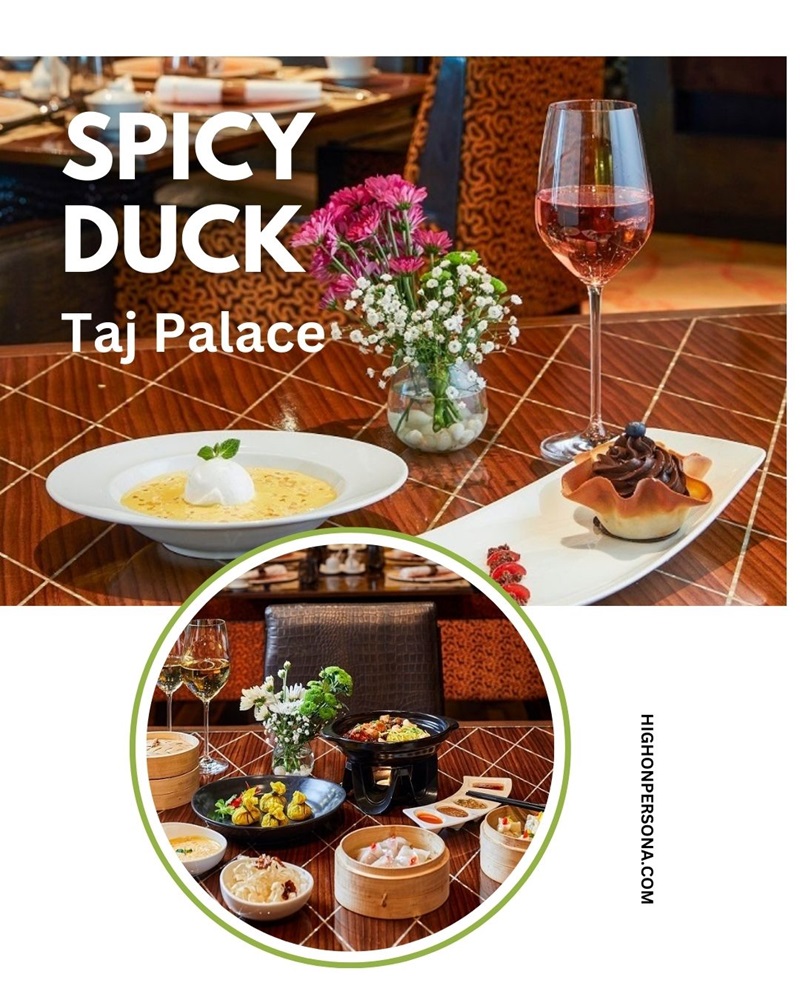 A Great Options for Festive Dining: One of the highlights of dining at Taj Palace is the plethora of dumplings they offer. Among the standout options are the Steamed Shrimp and Scallop Dumplings. These crystal dumplings are packed with juicy and chunky pieces of shrimp, offering a delightful burst of flavor with every bite. Another must-try is the Steamed Prawn and Chicken Sui, which combines succulent prawns and tender chicken in a delicate dumpling wrapper. For vegetarian diners, the Shanghai Vegetarian Crystal Dumpling is a great choice, as it is filled with carrots, mushrooms, and celery, providing a satisfying crunch of vegetables. Lastly, the Duck Dumpling is a unique option that adds a touch of richness to the dumpling selection.
"Savoring Spiciness: Exploring the Flavors : Crispy Spring Roll – A Highlight of the Meal – The Crispy Spring Roll at Taj Palace deserves special mention as it was definitely the highlight of the meal. Filled with mushrooms and milk infused with truffle oil, this spring roll offers a crispy exterior and a delightful burst of flavors from the earthy mushrooms and the subtle aroma of truffle oil.
Szechuan Delights- Taj Palace also excels in offering Szechuan-inspired dishes. The Stir-Fried Chicken with bamboo shoots and mushrooms in Szechuan chili paste is a dish that packs a punch, although it may not be as spicy as one would expect. The Prawn Stir-Fried with Szechuan chili bean paste and deng long chili in clay is another dish that showcases the bold flavors of Szechuan cuisine, adding a fiery kick to the dining experience.
Steamed Pork Belly – A Disappointing Dish, While Taj Palace offers a variety of exceptional dishes, the Steamed Pork Belly with Chinese cabbage, minced garlic, and ginger Yunnan style failed to impress. This dish lacked the flavors and textures that would have made it a standout choice.
Decadent Sticky Date Cake.To end the meal on a sweet note, Taj Palace offers the most decadent Sticky Date Cake with five-spice caramel. This dessert is a true delight, with each bite capturing your heart and leaving a lasting impression. Even those who are not particularly fond of desserts will find it hard to resist this irresistible treat.
With its wide range of dumplings, standout dishes like the Crispy Spring Roll and the Prawn Stir-Fried, and the unforgettable Sticky Date Cake, Spicy Duck, Taj Palace promises a memorable and delightful dining experience for all food enthusiasts.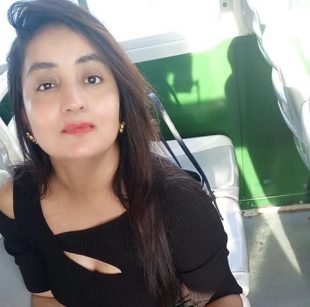 She has been there and done that. After graduating from Delhi University, she completed her diploma in Journalism from Bhartiya Vidya Bhawan, Delhi. Down the line, she completed her internship with National Herald Newspaper successfully,, and went on to Join Mainline Business daily, Business Standard. She also dabbled in image management and brand consultancy. She is a prolific writer on lifestyle entertainment, branding, lifestyle, travel, and politics.
Contact her at [email protected]