There was a lot of buzz around Xiaomi Redmi K20 and Redmi K20 Pro ever since both the devices were released with a bang. Now that we are almost near the end of 2019, reports have started pouring in about the upcoming Redmi K30 and Redmi K30 Pro as per the latest intimation by China Today CEO Lei Jun who added that Xiaomi's timeline on 5G plans next year and mentioned Redmi K30 in-between.
Apparently, the device that was earlier slated to go official next year as per a comment by Redmi GM Lu Weibing, sources suggest that the device is expected to make its entry by the end of this year i.e. in December 2019 followed by availability scheduled sometime in January 2020 which goes in line with the comment by Weibing. 
The Chinese tech juggernaut hasn't yet confirmed the date of release at this moment but Weibing did mention that Redmi K30 will have 5G support the same as every other Xiaomi smartphone above a price tag of Rs 20,000/- INR. Apart from that, the Redmi K30 is believed to have a dual punch-hole display similar to Honor V30 that will ditch the pop-up camera that we have seen with the Redmi K20 series although other information related to the upcoming flagship killer remains under wraps. 
According to India Today, Xiaomi Developers Conference that was held recently did manage to give intel that Redmi K30 will get a Snapdragon 700 series processor while the Redmi K30 Pro will get Snapdragon 800 series processor which is similar to its predecessors. Last year when the Redmi K20 series was launched, the standard variant got Snapdragon 730 SoC while the Redmi K20 Pro got Snapdragon 855 processor which means K30 Pro could possibly get Snapdragon 855+ or even Snapdragon 865 although the latter seems dubious as chipmaker Qualcomm hasn't commented on it at this moment. 
Talking about 5G, both Redmi K30 and K30 Pro will feature dual-mode 5G i.e. both the SIMs will have 5G enabled and will be able to run on standalone and non-standalone (SA/SA) sub-6GHz 5G networks. Finally, Xiaomi has plans to roll out at least 10 phones with 5G which means some of the most affordable 5G phones will be launched next year and in fact in the first half itself.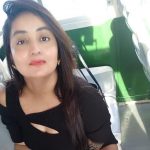 She has been there and done that. After graduating from Delhi University, she completed her diploma in Journalism from Bhartiya Vidya Bhawan, Delhi. Down the line, she completed her internship with National Herald Newspaper successfully,, and went on to Join Mainline Business daily, Business Standard. She also dabbled in image management and brand consultancy. She is a prolific writer on lifestyle entertainment, branding, lifestyle, travel, and politics.
Contact her at hopdesign07@gmail.com