Bollywood lovebirds Ranbir Kapoor and Alia Bhatt chose to celebrate their New Year in the Pink City of Jaipur. The duo was accompanied by Neetu Kapoor, who looked in a jovial mood at the airport. Their images went viral on the internet on Tuesday with Deepika Padukone and Ranveer Singh. Mahesh Bhatt, Riddhima Kapoor, Ayan Mukerjee and Soni Razdan also accompanied them to Ranthambore. Rumors say that celebrities have gathered there to celebrate the engagement of Ranbir and Alia.
In order to share their enthusiasm about the rumors that Ranbir Kapoor and Alia Bhatt are finally getting engaged in New Year 2021, fans have taken to the internet. It seems, though, that all of it is just buzz and has no substance to it. Ranbir Kapoor's uncle, Randhir Kapoor, stopped the speculation and confirmed that Ranbir and Alia are NOT going to engaged in Rajasthan. 
Randhir Kapoor told a leading daily that it isn't true. My family and I would have been there with them if Ranbir and Alia are to get engaged. Ranbir, Alia and Neetu went there for the holidays and the new year. The news of their engagement is inaccurate.
Ranbir Kapoor has only recently admitted that Alia Bhatt is his girlfriend, and they spend the quarantine time together during the lockdown of COVID-19. Opening up on what he did during the lockdown, Ranbir told Rajeev Masand, "Alia is a bit of an over doer, and she probably took every class from guitar to screenwriting."
"Next to her, I still feel like an underachiever. As, I haven't taken any classes at all. We were grappling with the family crisis at first, and then I got into reading, spent time with my family, and every day I watched two-three movies, during the lockdown."
He talked about his marriage also that if it hadn't been the pandemic, he'd have tied the knot. He said, "I don't want to jinx it by saying it, but very soon in my life, I want to tick that goal."
Ranbir Kapoor will also be seen in Brahmastra, starring Alia Bhatt, Amitabh Bachchan, Mouni Roy and Nagarjuna, on the work front. On the other hand, alongside Brahmastra, Alia Bhatt will be seen in films such as Gangubai Kathiawadi, RRR and Takht.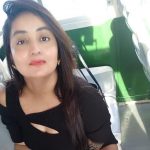 She has been there and done that. After graduating from Delhi University, she completed her diploma in Journalism from Bhartiya Vidya Bhawan, Delhi. Down the line, she completed her internship with National Herald Newspaper successfully,, and went on to Join Mainline Business daily, Business Standard. She also dabbled in image management and brand consultancy. She is a prolific writer on lifestyle entertainment, branding, lifestyle, travel, and politics.
Contact her at hopdesign07@gmail.com