Social networking sites were buzzing when, between late Tuesday evening and Wednesday morning, users began receiving an in-app update on WhatsApp, telling them about the new platform policies. The new WhatsApp message says, sent to both Android and iOS users, "WhatsApp is updating its terms and privacy policy." The policies primarily concentrate on how WhatsApp gathers and handles user data, but refer to what is already understood.
Interestingly, this time, users have been left with no choice, and if they want to continue using their WhatsApp accounts, they will need to accept these terms and improvements. The revised Terms of Service and Privacy Policy will enter into force on 8 February 2021. And if you plan to deny, you will not be allowed to use the site from that date onwards. Given that almost everyone uses WhatsApp for technical and personal contact, users who are still trying to find out what exactly changes for them have some uncertainty and panic.
Sharing of data with companies like Facebook
'Facebook Businesses' is one term that often appears on new proposals. WhatsApp has confirmed that it will collect and share some information from now on with Facebook companies that it feels are of interest to them. This may include device and connection related details for users, such as hardware model, information about the operating system, browser information, IP address, information about the mobile network, including phone number and device identifier.
In addition to this, details such as battery level, signal frequency, app edition, and identifiers specific to Facebook companies can now also be obtained by WhatsApp. Interestingly, the Facebook companies here represent not just Facebook or Instagram, but also other outlets that the tech giant has acquired or can acquire. It also includes business items from Facebook, such as Onavo and CrowdTangle.
When you install, view, or use our services, we collect system and connection-specific information. This includes details such as hardware model, information about the operating system, battery level, signal intensity, software edition, information about the browser, mobile network, information about connections (including phone number, mobile operator or ISP), language and time zone, IP address, information about device operations, and identifiers, WhatsApp said.
Access to Location Data
As one of its latest rules, WhatsApp has made it very clear to users that they want to continue using optional features provided by the platform to grant those permissions. The opportunity to exchange locations with other users is one of those that is specifically impacted by this. The instant messaging app notes that if they do not have access to location data, users would not be able to exchange locations with other chat users.
With your permission, we capture and use accurate location data from your smartphone when you want to use location-related features, such as when you decide to share your location with your friends or view nearby locations or locations that others have shared with you," the company said.
WhatsApp will still use the IP addresses or phone area codes to estimate their general location, even if the users decide to turn on the location services. This leaves a hard choice for users to make.
Clarity on data collection
The revised policy tells users of the data obtained by WhatsApp for analytics. This involves the behavior of the user on the network, such as how they use WhatsApp, their setup of the service, how they connect with other users, how much time they spend on the app and even how long they use WhatsApp.
This also includes details about when you have registered to use our Services; the features that you use, such as our texting, calling, status, groups (including group name, group image, group description), payments or business features; profile photo, "about" information; if you are online (your "last seen") when you last used our Services; and when you last updated your "about" information. This gives WhatsApp access to most of your results, in simple words.
Data of Payment transactions
A new section on 'Transactions And Payments Details' was also added to WhatsApp this time. This section states that if users have used the payment services of WhatsApp or any of its services intended for purchases or other financial transactions, additional information about them will be handled by the platform. This can also provide information on the payment account and the transaction. Details on the payment account and transaction provides information required to complete the transaction.
These policies are also the first time that WhatsApp has proposed a broader Facebook ecosystem that Mark Zuckerberg spoke of during last year's earnings call in October. A "connected interoperable system" was proposed by the Facebook CEO, where WhatsApp, Instagram and Messenger apps could be used interchangeably.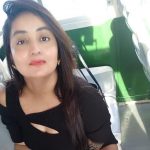 She has been there and done that. After graduating from Delhi University, she completed her diploma in Journalism from Bhartiya Vidya Bhawan, Delhi. Down the line, she completed her internship with National Herald Newspaper successfully,, and went on to Join Mainline Business daily, Business Standard. She also dabbled in image management and brand consultancy. She is a prolific writer on lifestyle entertainment, branding, lifestyle, travel, and politics.
Contact her at hopdesign07@gmail.com