In groups and chats, WhatsApp will be thronged with greetings and wishes, wishing each other on a merry Christmas occasion. For such exchanges, the instant-messaging platform is a common option, and users can get creative with their wishes and greetings with stickers now supported on WhatsApp. WhatsApp has also recently launched animated stickers and these can also be used during Christmas to greet users. To help you give Christmas stickers to each other using WhatsApp, we have come up with a thorough guide and make your greeting stand out from the rest.
How to download WhatsApp sticker packs for Christmas
Tap on the emoji icon on the left side of the chat bar to go to the WhatsApp Stickers section and then open the stickers choice at the bottom.

Click on the plus (+) option in the left-hand corner of the sticker window. This should open a new window with all the available WhatsApp sticker packs. The app comes with a list of the regular sticker sets, which actually include the Merry and Light Christmas sticker.

To get the whole pack in a conversation, click on the download button right next to it or tap on the sticker name to see all the stickers included in the pack.

If you don't want the whole pack to be downloaded, just long-press the desired sticker and a pop-up that reads 'Would you like to add this sticker to your favorites? 'On Connect, click. Favorites should be added to the same sticker.
How to import Christmas sticker packages for WhatsApp via apps from third parties
To download third-party sticker packs, press Get More Stickers at the bottom of the in-app sticker store's default sticker list. This will take you to the Google Play Store by clicking on it.

Check in the Google Play Store for the keyword Christmas WhatsApp stickers. It will show a list of apps that sell these WhatsApp stickers. We tried the Shivans Info Tech Christmas Sticker Pack 2020 app that had a 4.2-star rating on Google Play. In the results, you can try any of the applications, but make sure you read reviews and check star ratings prior to downloading.

There are a total of 13 sticker packs with this app, all dedicated to Christmas. There is one that distributes presents with Santa, one that depicts all sorts of Christmas decorations, one that has various kinds of Christmas trees, and one that has various snowman figures.

Click to add WhatsApp at the bottom of the page, and then click Add the pop up and your WhatsApp massager is imported. Then you can easily use them for Merry Christmas in your chat.

These imported stickers appear next to all other downloaded sticker packages on the stickers list. You can choose to share them with your family and friends.
Unfortunately, iOS WhatsApp users cannot download third-party WhatsApp sticker packs, but may save any sticker they receive in chat to their favorites set.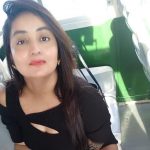 She has been there and done that. After graduating from Delhi University, she completed her diploma in Journalism from Bhartiya Vidya Bhawan, Delhi. Down the line, she completed her internship with National Herald Newspaper successfully,, and went on to Join Mainline Business daily, Business Standard. She also dabbled in image management and brand consultancy. She is a prolific writer on lifestyle entertainment, branding, lifestyle, travel, and politics.
Contact her at hopdesign07@gmail.com