Wedding fashion will be back with more ebullience and energy in the year 2021 – Fashion Designer Rachel J. Amirtharaj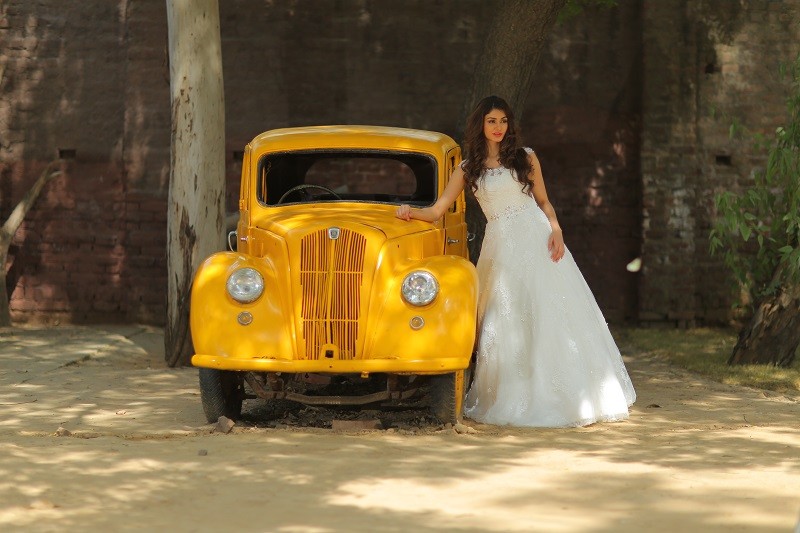 Although lockdown is over and almost every industry is ready to take off, but the fate of the wedding industry still looks uncertain. As the pandemic is still creating havoc, the wedding industry bears the maximum brunt. Fashion designers catering to the wedding fashion are feeling the pinch too. However, Fashion Designer Rachel J. Amirtharaj feels the other way round and addresses to change the perspective by utilizing this time to plug in the loopholes, heighten the quotient of ingenuity, and chip in towards society by doing altruistic work. According to her, this remains the need of the hour hence should top everyone's priority list.
The success story of her wedding fashion startup "La Fantasie" was written on the day of her wedding itself, "My desire to don the most elaborate and patterned gown in my own wedding remained unaccomplished, this propelled me to fulfill the dream of many girls, as every girl wants to look her best on her wedding day", chuckled Rachel. She took the plunge into the world of wedding fashion and started with diminutive 2 wedding gowns, and today her atelier boasts of an elaborate array of more than 200 gowns. Within a stint of three years, her turnover grew by five times. She has been inspiring many in the fashion fraternity today to turn towards philanthropy work to give their bit toward the society. 
While speaking to High on Persona, Rachel added, "Currently, my startup and academy is empowering the youth by honing their skills for job opportunities in Andaman and in Delhi, I am also creating awareness by educating slum women on menstrual hygiene in different parts of India". We tried to find out from her the mantra of her success and what pushes her to carry on with the philanthropy work, which she attributes to the challenges faced in her personal life. We also got the sense from her on how the COVID crisis is affecting the industry of wedding fashion and how she is ready to face the challenge and how the landscape will evolve in the days to come.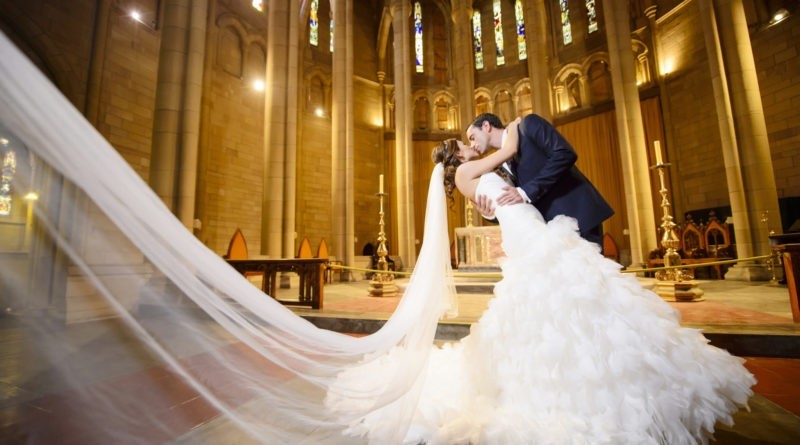 Thinking out of the box during the crisis
There is a saying, never let a crisis go to waste. It is an opportunity to do things you think you could not do before, and I have blindly believed in following this. Instead of remaining tense and brooding over uncertainties and insecurities one should deal with the crisis with resilience and adaptability, I have kept myself busy in creating my next line which is inspired by weddings of the Victorian era. I have done a lot of research and adding certain creative patterns and elements to my designs. Brides of millennials are going to love these new gowns. In addition, I have expanded the area of social work I have been doing.
How challenging the future looks for the industry of wedding fashion?
It is a tough time but the industry will make up for the losses and bounce back in the year 2021.  As the situation will improve, people are going to come up with more ebullience and energy. Celebrations and parties will set the tone for the fashion right. The entire Wedding industry is going through a lean phase right now, weddings happen to be an affair that is larger than life in India. It is no longer big fat Indian weddings but weddings with a limited set of close family friends. People no longer want to go for exorbitant designer wear but want to remain minimalist. Minimal is more for them in the time of COVID, going with the basic is more in vogue now. However, every phase has its expiry, this phase shall also pass soon, and we will be back to the golden days when weddings with large gatherings will be all about fun, frolic, and extravagance. The day we have a COVID vaccine ready we all will be back to our old patterns and life will be back on the track. Soon everyone will indulge in celebrating and partying wearing fancy designer outfits sans masks.
About new collection
I am currently working on the new collection, which is backed up by a lot of research and newness. However, I would launch the collection only once the situation improves. To briefly tell you about this the new collection would be more of Victorian and Edwardian vintage flavor.
Take on sustainable fashion in the wedding industry
It's a unique concept and underlines the need for recycling the fabric and fashion, however in India we are still in the nascent stage and concept is yet to evolve further to expand its penetration. India is a land of rich diverse cultural heritage, craftsmen and artisans hence to execute concept here is a bit challenging. However, designers have started to embrace the concept and the trend and sustainable fashion is gaining a gradual momentum too.
Inspiration for doing altruistic work
Challenges and personal experiences when I was a child changed my perspective towards life. I still remember as a dark complexion girl child I was born in an orthodox Indian family, it had been a constant struggle to combat the persecution and patriarchic forces of the society. However, such persisting discrimination and educational inequality never let me down and rather motivated me to serve to the society. Every time my own people inflicted an act of discrimination upon me be it financial, social, or mental I became stronger. I realized the monetary importance of an early age and had imbibed it in my perception that if a woman wants to live a life with dignity and respect, the necessity would be financial empowerment.   During the time of the pandemic too, I have made sure to provide my artisans with all necessary groceries n medical help so that they will remain safe. In addition, I have urged my community to put profits at the back burner and think of serving the society right now. Profits are not going anywhere and we can always make up for the losses. 
On the tryst with Bollywood
It's been a memorable journey so far with Bollywood. I have had the privilege to style and drape most stylish stars of Bollywood and I feel ecstatic about this. From Deepika Padukone (Finding Fanny), Anushka Sharma (PK), Jacqueline Fernandes (Kick), Parineeti Chopra (Kill Dill). John Abraham (Parmanu), Rani Mukherjee (Mardani), Neha Dhupiya (Santa Banta), Amy Jackson and Rajinikanth (worked with designer Ror Rodriguez for 2.0), Priyanka Chopra (for Penguin annual lecture), Randeep Hooda, Govinda, and his daughter Tina Ahuja the list is endless.
The designer is the granddaughter of Thoppil Anto, a renowned Malayali theatre actor playback singer, and musician. Born in Coimbatore and brought up in Port Blair, Andamans, after settling down with a family for herself, she has been living in Delhi since 2012.