Seeing Kulbhushan Kharbanda performing on screen is always delightful for a movie connoisseur or a critic. Be it the role of "Shakaal", a dreaded villain with an evil yet charming smile and conniving side, or Bouji, a weary old man who is confined to a wheelchair and blackmails his own daughter in law to have sex with him. His character aroused feelings of hatred and disgust towards him and came as a shocker because this was implausible to think that Kharbanda who has been very selective about his roles would agree to do this role. But versatility knows no boundaries, and this was made possible by. Gurmmeet Singh, an inventor, writer, and director who conceptualized and directed this character while casting and directing multiple powerful characters in Mirzapur 2, the most-watched web show on OTT. The maestro of ingenuity made sure that all the characters were given meaty roles and equal scope to shine in their respective roles.
Fight for the fiefdom and rivalry portrayed in the background of Purvanchal, Mirzapur season 2, created quite a stir and buzz on the OTT Platform. With a rating of 4.5, The show took the genre of crime and thriller a notch up showcasing a perfect camaraderie between three directors that resulted in exemplary work. 
Different episodes or the show were directed by three different directors without any sacrifices being made on creative freedom. According to Gurmmeet, "In the OTT space, the volume of content is very high. You are making upwards of 450 minutes of content. With time and schedule restrictions, it is not feasible for one director to direct all the content on his own. So generally the method that we've followed is that one director leads the series and another director supports him and then as a team you grow with responsibilities getting divided as you go into subsequent seasons. It is very different from movies where the director has a lot more autocratic control. In the series space, you learn to work with a Creator/Showrunner/ Co-Director/Producer/ Platform. This is why it is a field for specialists and not enthusiasts. You can exist as a director if that is your area of expertise, unlike a movie wherein the limited content a director can be handheld through a film by various crew and cast". We also asked him about his views on censorship on OTT platforms, changing trends, and future projects. Excerpts from the interview with Gurmmeet Singh. 
Q. From the past 2-3 years, we have seen that violence and mystery have continuously increased and has become an important part of movies and web series. Do you think that this is the x-factor in making cinema work? And is it not narrowing the creative freedom of the filmmakers?
Crime & Thrill have been very popular genres from the beginning in movies and television because lend to high drama very easily. Also watching content is like escaping your own reality for most people and these dark themes let people explore a side which thankfully they only read or hear about in real life and when you team that with characters that they can relate to then it becomes a potent mix. I don't think it's narrowing down on creativity, because other genres are flourishing as well and I think you'll see a lot more slice of life and comedy shows over the next few years.
Q. Are you a dog guy or a cat guy because your Instagram photos are filled with both?
I'm a dog guy for sure, but get along with cats and cat people equally !!!
Q. One thing that, you would change about Mirzapur or think that could have been changed about it?
Probably a hundred things in hindsight. But that is exactly what it is, hindsight. I think organically the way the show has progressed, we are very satisfied. On a lighter note, I wish Mirzapur was a show set in comfortable climates and the dirt and grime that we shoot in every time!!! But then that is what makes the show so effective.
Q. Each and every character in Mirzapur has a special place in the hearts of people. From Munna bhaiya to dancing chacha, they all have made Mirzapur what it is today.  How hard is it from a director's point of view to express those characters in such a way that it catches the eyes of the audience?
I think what as a director it is important not to think too far ahead and we are never directing a scene or character thinking this will click or become iconic. We are trying to present a convincing portrayal of each character and then the rest is at the mercy of the audience.
Q. Your upcoming movie 'phone booth' has actors like Ishan Khattar, Katrina kaif, and Siddhanth Chaturvedi. How this movie will be different from other horror-comedy movies?
Although it's probably very early to start speaking about Phone Bhoot yet and I what I can say is that it's a very challenging film for me personally and that is what is exciting me. I'm getting to create an entirely new world with a fantastic script from KS Ravi & Jasvinder Bath.
Q. Your recent Instagram photos are filled with captions #throwayback and #mirzapur. What is the major thing that you are going to miss about Mirzapur?
Mirzapur has been very special to a lot of us and we've bonded as a unit. I'm going to miss the people. This absolute dream of a cast who I have the fortune now to call my friends. Our core crew, Sanjay Kapoor (DP), Puneet Krishna (Creator), Mihir Desai(Director) will miss our banter terribly.
Q. Bollywood is often compared to a desert where people come and are lost. What are your tips to a newcomer who wants to join the entertainment industry and do something?
Anyone trying to make a career in this industry has to give themselves time. That is the most important thing. You will not settle down overnight. If you are coming then come for the long haul.
Q. Will OTT platforms take over cinema halls in the coming future or the excitement of watching a movie in theatres will prevail in the mind of people? What is your take on that?
Cinema will co-exist probably find new ways to flourish. Community viewing is a different high and should continue to draw us to theatres
Q. Do you think that Mirzapur has redefined the way people saw web series. If yes, what was the reason?
I think Mirzapur definitely penetrated a lot more homes across the country and the world. It opened up the demographic. I think the fact that this was the first show that unapologetically desi really helped. Also, Puneet's genius is the fact that he can entertain while at the same time maintaining the gravitas of the world. That hopefully has really worked.
Also kudos to the team at Prime Video, Aparna Purohit, Sahira Chawla, and Tamangna Ghosh for recognizing that this show could have a wider audience base and they really promoted the show to have the reach that it deserved
Q. 'Censorship on OTT platforms can be catastrophic.' Do you think that censorship will decrease the consumption of online content?
Censorship is a little daunting but I'd like to be hopeful that it is not going to curb any content on the digital space, maybe more stringent methods to ensure adult content is only consumed by the correct age of viewers.I think definitely the industry has widened, but it will settle down and become more structured in the coming years. 
Q. While directing, Is your thought process different for both movies and web series?
I doubt it'll be consciously different. But maybe I'll be in a better position to answer this post Phone Bhoot
Q. Hollywood directors that you look up to?
I'm not much of cinephiles so don't have specific favorites. I enjoy various types of films. so from the top of my head Ridley Scott, David Fincher & Alfred Hitchcock
Q. 3 Films that you would want to suggest as a piece of writing/directorial brilliance?
Wow, too many! But love 1. Alien for the sheer tension that is built up. 2. My Cousin Vinny for writing & humor 3. Social Network for the pace brought into a drama.
Q. 3 shows that you binged watch on OTT in the last few days or in lockdown?
Bosch on Prime Video, Servant on Apple TV, Scam on SonyLiv.
Q. How do you think turning of audience towards OTT platforms has decreased the dependence of filmmakers/actors on big production houses Or how has it made it easier for new filmmakers to fulfill their dream?
I think definitely the industry has widened, but it will settle down and become more structured in the coming years. A shift to identify new talent has happened and hopefully, that will stay and also the big change is the credit, money, and respect to the writers. That is the great change that has happened.
Q. Any online program/course/website you would want to suggest to upcoming filmmakers to learn to improve their craft?
The masterclass is a program that is available online that a lot of friends recommended during the lockdown
Q. If you could work with any actor/actress from yesteryears (the 60s-80s eras), who would it be?
Q.  If you were to re-make a film (could be from any industry/language), which movie you would choose and why?
Mr. India could be an option!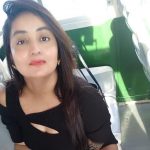 She has been there and done that. After graduating from Delhi University, she completed her diploma in Journalism from Bhartiya Vidya Bhawan, Delhi. Down the line, she completed her internship with National Herald Newspaper successfully,, and went on to Join Mainline Business daily, Business Standard. She also dabbled in image management and brand consultancy. She is a prolific writer on lifestyle entertainment, branding, lifestyle, travel, and politics.
Contact her at hopdesign07@gmail.com