Vivo reduces prices of Vivo Z1 Pro in India
Finally, there is good news for Vivo Z1 Pro fans as the smartphone has now received a price cut in India. We have reports that the company has slashed the prices of the smartphone by up to Rs. 2,000 and the best part of the news is that Vivo has slashed the prices of all the three variants of the smartphone.
Vivo launched the Vivo Z1 Pro in India in July 2019, and the smartphone has some of the premium specifications. Vivo Z1 Pro comes equipped with a Full-HD+ display, and it has 6GB of RAM. Regarding the battery part, the smartphone has a 5,000mAh battery with 18W fast charging support. Following Vivo has reduced the price of the Vivo Z1 Pro, customers in India will be able to purchase the device for as low as Rs. 14,990.
Following the price reduction, the Vivo Z1 Pro price in India for the 4 GB RAM+ 64 GB storage version is available at Rs. 13,990, while the 6 GB RAM + 64 GB storage model will be available at Rs. 14,990. On the other hand, the top-end 6 GB RAM + 128 GB storage option is set at Rs. 15,990.
We have reports that the 4 GB RAM option has received a price reduction of Rs. 1,000, while both the models with 6 GB RAM options have received a price reduction of Rs. 2,000 each. All three options are available in colour options, including Mirror Black, Sonic Black, and Sonic Blue. Flipkart and Vivo India E-Store are now focusing on the new prices.
Besides getting the smartphone on a lower price, customers can also grab the benefits of the deals that are currently active on Vivo Z1 Pro. These include up to six months ' no-cost EMI, exchange discount and 10% off on Axis Bank Buzz Credit Card.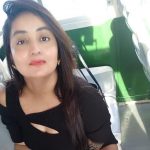 She has been there and done that. After graduating from Delhi University, she completed her diploma in Journalism from Bhartiya Vidya Bhawan, Delhi. Down the line, she completed her internship with National Herald Newspaper successfully,, and went on to Join Mainline Business daily, Business Standard. She also dabbled in image management and brand consultancy. She is a prolific writer on lifestyle entertainment, branding, lifestyle, travel, and politics.
Contact her at [email protected]