Highlights:
Here are the most reliable Video Chatting Apps for you to download.
Google Meet premium and secure video conferencing product made free for everyone.
Video conferencing is here to stay.
"I was always averse to the idea of traveling to distant locations for attending meetings that happened out of the city. I stay in Mumbai and every third month my job required attending review meetings or conferences. I always thought that these meetings can happen through video conferencing too which in turn can save a lot of your time and cost that your company incurs..Nonetheless, I am glad that now digital revolution, during the time of Corona Virus, has made this a reality", said Isha Sachdev, Area Manager of a leading Pharmaceutical Company based in Bangalore.
As a matter of fact, Isha is not the only person who is reaping the benefits from the popularity of the trend. There is a sudden surge in the number of users who are now hooked to video conferencing apps.
The outbreak of the pandemic coronavirus has changed the way we work or socialize. Offline meetings are happening online and social distancing has paved the way for virtual meetings. Video conferencing apps are proving to be a catalyst in making the trend popular in demand and growth. Although, the shift from offline meetings to online conferencing has been rather precipitous yet easy. Notably, this has also imported a few security concerns and challenges. And recently this was witnessed in the case of the Zoom App. Zoom was being used widely and according to the information, we gathered the number of active users of the App went from 10 million to 200 million in just three months. However, a rapid decline in the numbers was seen following the information that the data was being compromised.
Sensing the sensitivity of the situation and buoyed by the trend, Google has made Google Meet its premium, and safe video conferencing product free for everyone. Until now Google Meet was only available as part of G Suite for businesses, organizations, and schools. According to information shared by Google on its blog, Meet will now be available to everyone for free on the web at meet.google.com, via mobile apps for iOS or Android as well. 
However, if you are searching for more viable and safe options we have curated a list of trustworthy video conferencing apps that are credible and authentic.
Face Time
An iOS-based app with signal protected by end to end encryption and one source protocol that can entail as many apple users as possible on a steady network. It has a steady interface and can easily be used for video conferencing. However, this remains a workable option for Apple users. As it is restricted to Apple devices only hence it is useful for small group calls between Apple users only.
Google Meet
 A perfect and safe alternative to Zoom App and as we informed already it is now available for everyone free. All G Suits users will be able to use it for large meetings and up to 250 participants will be able to be on the call at a time. The service also offers live streaming for up to 100,000 viewers within a domain and additional facility to record meetings and creating a backup on Google as extended services.
According to the information shared by Google on its blog, "we're making Google Meet, our premium video conferencing product, free for everyone, with availability rolling out over the coming weeks. We've invested years in making Meet a secure and reliable video conferencing solution that's trusted by schools, governments, and enterprises around the world, and in recent months we've accelerated the release of top-requested features to make it even more helpful."
According to our report, as part of its digital India push Government of India has also intensified its efforts towards the development of a secure and power-packed video conferencing app.
Pros and Cons
However, there are pros and cons to everything and video conferencing apps are also not an exception. And it is believed that as the technological advancements will enhance with the wider scope of easy connectivity, the equation between people will change making relationships more distant. Although the companies will be able to save a lot of time and money, they might face hostility due to lack of bonding and irregular interface. Even though the systems will be less prone to errors but it is feared that people might become stagnant due to the lack of persuasion.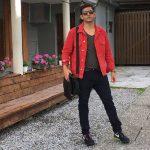 Vijay is an entropic traveller who keeps himself abreast with the developments in every nook and cranny of the world. He is a treasure trove of information about unexplored destinations and happenings in various parts of the world. He is connoisseur of fashion and trends and keeps a tab on practically all the leading designers and fashion houses of the world. Styling for fashion shoots and magazines remains his forte. He has vast experience in fashion shoots and events and exceptional grasp over the language and has written extensively on fashion, travel and style trends etc. He makes an immensely valuable contribution to HOP.
Email: vijay1862@gmail.com