The year 2020 was looked upon by all of us as a change leading towards new beginnings, the new resolutions with enthusiasm, zeal, and optimism filled with adventures and hopes. But as the months started approaching our perceptions changed and we were in for a shock having encountered the worst phase which seems far from getting over. Amidst the swarm of locusts, forest wildfires, religious protests, the ruthless killing of animals,   unemployment, celebrity suicides, plane crashes, mob lynching, the biggest pandemic of the decade, Covid-19 and the list of bad events have continued.
Desperate situations call for desperate solutions and the fashion industry too is bracing up new norms and adopting an unconventional approach to keep itself relevant and sustainable.  With casual outfits, face masks come as an additional accessory that has become necessary. For an outing to the grocery store, a movie at a theatre, shopping spree, or the casual coffee date we'll be wearing masks even after the crisis subsides. Rather than being merely functional, the masks have started to become fashion items and add fashion quotient. The best face masks for us to wear are made of layers of cloth. Masks will cover a fair amount of your face so fashion connoisseurs will be looking out for face covers that look appealing and fashionable while ensuring complete protection. Many apparel brands and designers have already started manufacturing eye-catching stylish, customized, and bespoke designer masks.  Below is a selection of the most stylish and trendsetting masks for fashion connoisseurs.
Embellished and stylish masks from Shivan and Narresh
Folk and print culture with metallic embellishments on your face mask by Delhi based designer duo Shivan and Narresh will surely add a glam-touch to your outfit. They have designed different kinds of masks with ensembles, embellished crescents, signature styles, prints, and a lot more. Moreover, 10% of the value of the #Masks are being contributed to @Goonj for the cause of rehabilitation of the migrant labor community. Designer Shivan Bhatiya shares, "The design ideology remains to be SHIVAN & NARRESH's inherent design philosophy Bold, Confident and Sophisticated catering to our clients."
View this post on Instagram
2. Maskaba from the House of Masaba
How about matching designer outfits with masks, The popular designer Masaba Gupta manufactured unisex reusable double-layered cloth masks- 'Masaba'. Made of crepe and cotton in different designs; a perfect combination with some of her designer outfits. The masks are known to provide better protection than other double-layered knitted/cotton masks. These are significantly more breathable than surgical masks.
View this post on Instagram
3. Pride Masks from MrBerry.in
Mumbai-based fashion designers Leon Vaz and Karan Berry recently launched Pride-coloured masks keeping in mind the Pride month of love. 

These masks are 

100 percent cotton, reversible masks with soft elastic fastening made with love for love.
Some of the Proceeds for the same will be shared with the MBA GODS foundation for differently-abled. The founder Karan berry shares, "We have named this as the new accessory- the new wave – Our story behind making these were to celebrate the joy of being in love. To celebrate life, because there's no bigger satisfaction than a happy soul. We wear pride with love ." Colour bleeding may happen, but then it makes it even more personalized and each piece becomes unique and Special for the wearer.Their label also donated 5000 masks to municipality sweepers and workers in Mumbai.  
View this post on Instagram
4. One Million Mask Mission- Creative ideas.store
Mumbai based merchandising store-@creativeideas.store and @give_india is on a Mission to Donate One Million Masks to our Corona-warriors such as underprivileged workers, medical staff and front liners, Police force, cleaners, security guards, firefighters, etc. With each mask that someone buys they will donate the same number of masks to the Corona-warriors to help flatten the curve. Celebrities like Paresh Rawal , Ambika Hiranandani Ji, Shri Amol Gupte Sir, Shri JD Majethia Sir, Bhoomi Trivedi, Divyang Thakkar, Deeksha Joshi, Malhar Thakar, Pratik Gandhi are supporting this noble cause. Creative ideas are manufacturing funky and cute printed Reusable, Washable, Breathable and 100% Cotton masks at a very reasonable price.
View this post on Instagram
5. Superhero masks from The souled store
For all the superhero and Money Heist fans thesouledstore.com has launched the coolest responsible masks. They have different masks like the Bella Ciao mask, the hulk smash mask, the joker mask, the camp mask that will help you stay safe, look cool, and above all, be the responsible person.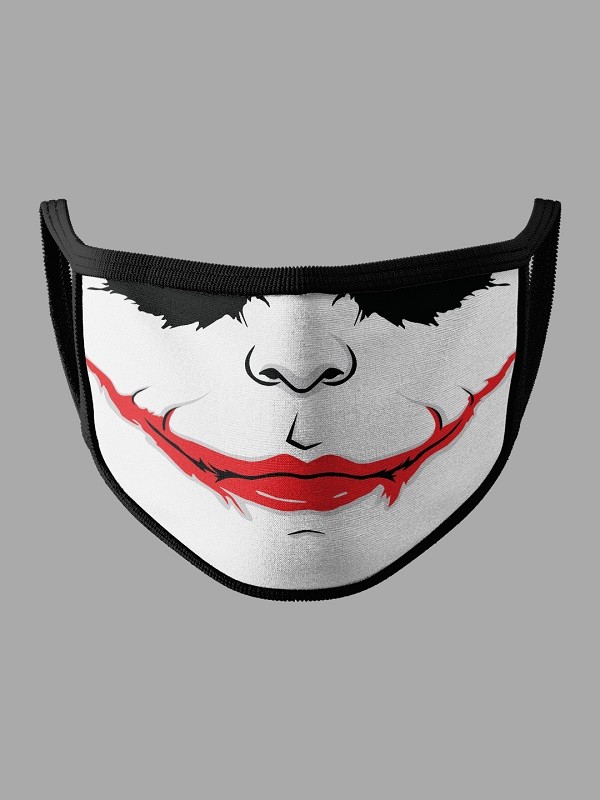 6. Customized face Masks for Kids- Maskvaale.com
It is a litmus task for you to convince your toddlers to wear a mask all the time when out of the home. For the same Maskvaale.com have come up with customized and cute cartoon print masks for your kids. You can get your favorite design on masks. They are 2 layered cotton fabric mask washable, reusable for a very reasonable price.
View this post on Instagram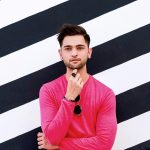 Being born and raised in Mumbai, Vorasahab (as popularly known on Instagram) has certainly made a mark for himself as an influencer by working passionately across sectors with multiple brands - both well-known and nascent. A PR enthusiast by profession and an influencer by passion, Jainam Vora has established his presence as a fashion, travel, and lifestyle influencer across all social media platforms and believes in creating his own unconventional style and identity in this cluttered market of influencers.
He is now being identified as a unique collaborator who adds a lot more value to brands by delivering content rather than just creating visibility.