FDCI goes digital with their first digitised India Couture Week 2020.
If the fashion cognoscente in you longed to sit in the front row for watching series of most exuberant fashion shows, capture the fascinating craftsmanship, or simply review the inventiveness and detailing displayed by celebrated designers Than this is your time to rejoice the moment. Fashion meets digital runway as FDCI goes digital with their first and one of its kinds digitized India Couture Week 2020 in association with Hindustan Times and the most distinguished fashion designers of India. Who says that the phase of a pandemic has dampened the spirit of celebrating the fashion of couture, many have the belief that couture will remain an alien term for men this year and they will have to remain content with the old fashion only. But Fashion designer Kunal Rawal looks all set to break wackadoodle notion. 
Kunal showcased his nouveau collection 'Hide & Seek',  which received a wholehearted response from the netizens. Sensing the dynamics and sentiments of the market and psyche of buyers, designer juxtaposed the luxury of couture with functionality, versatility, and value for money. He says, "The Functionality is more relevant today where our separates can be broken up and worn in multiple ways, with these men can create multiple looks that are luxurious and classy too as each and every piece is intricately hand-detailed." With the collection, the designer displayed his signature style and celebrated the legacy of handcraft in a distinctive way. Looking at the brighter side of going for digital showcasing he feels that the concept of digital couture will enable the fraternity to focus on the minutest details. High on Persona grabbed the opportunity to have an exclusive rendezvous with the ace designer.   
Q. Tell us about your collection Hide & Seek, also how would you describe Kunal Rawal's Designs? How do you think that your sense of aesthetic has evolved over the years?
Versatility is an important aspect for couture and now during this time when you buy a piece, it's important to get enough bang for your buck and your to have a piece that can be worn in several different ways and this becomes important.
My latest collection, Hide and Seek has a whole bunch of versatile separates from which you could create six to eight looks out of. In COVID times, it becomes important to have luxurious pieces that offer value for your money. Optionality, we are presenting a wide range of menswear which gives the power of choice, this is something that men's wear lacked in previous years. There is something matching with your personality and body type as well.  And fits in this collection was something we took great pride in. This collection is all hand detailed and made in India. Hide & Seek, creation caters to modern man, and the world we live in and also how beautifully the democratic menswear is evolving today. Through this collection we have weaved the stories of a traditional yet coming of age groom, highlighting the signature pillar of the label which is adapted by a Modern man and a global audience.
Q. How did you use the time of lockdown to work more effectively on your new collection?
This collection has been put together for over eight months. It has a whole bunch of pieces that I believe will be relevant for the modern age man for different occasions based on needs. Focusing on comfort and versatility, fresh silhouettes are introduced in the richest form of detailed and fine thread work like french knots. The karigars have worked for hours on one piece, to create a new 3D texture that involves multiple layering of handwork. Focusing on the minute details, the designer has given equal
attention to comfort and the subtle look for men who prefers a cleaner and more tone on tone look to enhance his personality.  This collection will celebrate the legacy of handcraft in the most unique way as the brand displays its signature style. I have had a blast working on the fits of this collection, something we take great pride in. With body cheat patterns, something that I loved doing from my costume design days.
Q. Your take on couture going digital?
It has been an exciting and new experience working with this new format. In COVID times, it is important to keep your ears to the ground and adapt to the changing scenario and India Couture Week has done that well. Putting this collection together and shooting it digitally has also been very exciting, I have had a few learning with this new format which I completely enjoyed. The concept of digital couture enables us to really focus on the small details. My looks are slightly more tone on tone, it's all hand detailed outfit with a whole bunch of texts being created, so I am excited to show the details that would normally get missed during a live show. Here because we are shooting a film one can go as close to the garment as you like, that is also one of the reasons why my collection is called Hide and Seek. This collection also has a whole bunch of shapes and silhouettes that I hope can cater to the occasion.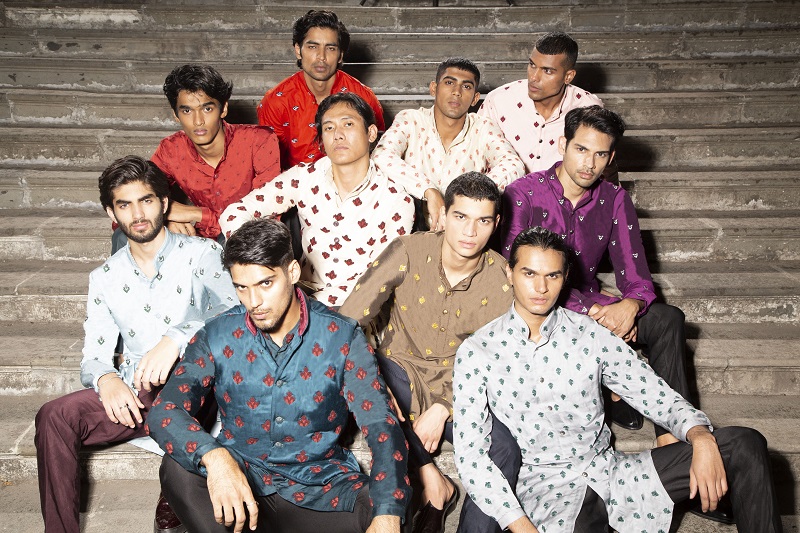 Q. How did your journey begin and what inspires you to create trendsetting fashion?
For me, the love for fashion always synced with the love of textiles. With the product, it is a domino effect where everything comes together to create a look. The comfort, visual appeal, and textile play a huge role. I am proud to say that we create 80% of the fabrics we sew. With the changing times and needs, fabrics and textiles are something that we need to cater to. This needs uptakes and needs to be evolved regularly. With the emergence of technology in textiles today we have the opportunity to play with interesting pigments, threads, details to make the product move and look in the way we want it to. Photosensitivity is a step in that direction, we've been playing with photosensitive pigments for some time now. The Solar pieces in our collection are all white in color and when you go into the sun colors change to a pink or mint.
These are the colors that we already playing with. The idea was to keep the outfits fun and playful, these are things that I enjoy and things that our customer also appreciates where you get two outfits at the price for one. For a day function, the outfit has a different kind of appeal and for night functions the look and feel of the outfit completely changes. We've played with photosensitivity on the threads and have been able to create some very interesting textures using hand embroidery, we've been playing with pigments and printing which are also visible in the pieces. I am also very fond of textures, so we've created a whole bunch of three-dimensional textures for this collection with the use of handwork, metallic highlights. Some of our pieces have hand detailing on top of it. I personally love visual manipulation, we've created a whole bunch of textures where you see the garment and it looks like you're wearing a more stiff piece but when you come closer you see the movement of the fabric you realize it's as delicate as silk.
Q. Was the use of sustainable fabrics an important element for you during the creative process?  
The economy will move when we are all buying and selling 'Made in India'. As a designer, it is our responsibility to take care of our artisans and craftsmen. The best way to support them is to put their work forward in a creative way which will make it relevant for people to use and consume the products they create. With conversations like sustainability and made in India, interest has also spiked in consumers where they are asking questions and looking at products with a closer eye at the kind of work they are buying. This is a positive step in taking care of the artists and artisans we have in India.
Q. How do you think this pandemic has changed the behaviour of your clients globally? 
There's a lot more stillness mentally, the pandemic has taught us a lot. Prioritising is something that we'll be doing a lot more during the pandemic. This time has enabled us to think and nurture ourselves in whichever direction we want to.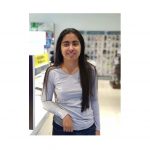 Divya Khanna is the youngest member of the team, with a background in political science. She has joined High on persona print magazine in order to gain hands-on experience in various aspects of editorial coordination as associate editor of the magazine and news site. She has a penchant for writing and enjoys meeting new people and interviewing celebrities. She has a passion for writing, she has an eye for details, loves traveling, and a quick learner. She comes from the Mecca of Indian Journalism, Delhi.
Email: divyakhanna3197@gmail.com