For every observed of all observer look, there is always a great stylist!
Someone has rightly said that the fashion sense and sensibility of an individual is something that leaves an indelible impression without having them to speak. It becomes even more integral and significant to someone who is being constantly looked up to and followed by the masses. Whether posing for shutterbugs for a red carpet moment, donning a designer outfit for a wedding, showing a high street fashion look, or perfecting a casual yet chic airport look they are constantly being followed by fans, influencers, and paparazzi.
But the fact that nothing remains constant goes for fashion trends as well. And It's not an easy job to remain au courant and updated about the subject. Moreover, celebrities want to showcase their individualistic styles and want to create very defined style visions. And that is where the fashion stylist steps in, they not only interpret the look of the celebrity by lending their Midas touch but also create indispensable style revolutions and proud fashion moments. Bollywood and the fashion industry are inseparable and have always gone hand in hand There are actors who are not just known for their histrionics but admired for their experimental style and unique sense of dressing.
It's not just about what they choose to wear but also how they carry themselves with panache and aplomb. And one such talented actor is Ayushman Khurana who is known for his voguish, versatile, and impeccable fashion sense. The mastermind behind sprucing up and outfitting him and many other celebrities is fashion stylist Isha Bhansali, who makes sure that Ayushman's outfits always stand out and speak for themselves. Apart from creating uber-cool and versatile looks for Ayushman Khurana she has also bagged accolades for experimenting with styles of many other stars including Rajkumar Rao, In a freewheeling chat, this powerhouse celebrity stylist shared with us insight on what it takes to impact the way a celebrity is dressed up and to excel in the craft of styling and pull off inventive styles. Isha also decoded the style quotient of Ayushman Khurana while revealing trends of fashion in winter for men. 
Q. What was the first project that you carried out with him?
Isha: I styled him first for the cover of Femina in January 2016. And I am glad to share that since then I am working with him.
Q. Pls send 5 best-styled pics of Ayushmann and what do you think was special about those looks?
Isha: Surely, you will find those looks in this interview.
Q. What are the things that you especially take care of while styling him?
Isha: I make sure his personality is enhanced. And whatever new experimentation I do that works for him and that moment.
Q. How picky he is when it comes to choosing outfits, colors, and brands?
Isha: Ayushmann is a very open-minded muse. In fact, he makes it easier for me to propose new ideas to him.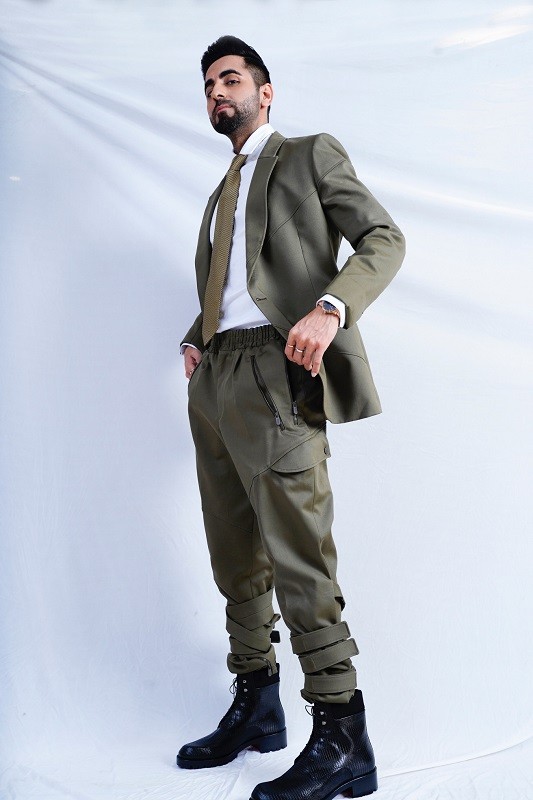 Q. What is his favorite color?
Isha: He doesn't have a favorite color per se. Since he's open to all colors. As long as it looks great on him and works for the occasion, we are good to go.
Q. What trends for men do you think are going to rule this winter?
Isha: Tie-dye was big for spring-summer 2020. And since summer and fall-winter 2020 got canceled we'll be seeing some extensions of the same for winter also. Shackets are also a big trend for this season.
Q. In what ways Covid-19 has affected the styling business?
Isha: Events have vanished. That's a big vacuum in the styling business currently.
Q. If you have to pick somebody from Hollywood for styling, who would it be and why?
Isha: I'd love to style James Franco. Mainly because of his versatile looks. He can go from boy to man in a glimpse.
Q. Name three brands on which you can rely all the time.
Isha: Indian menswear:
Rohit Gandhi Rahul Khanna
Gaurav Gupta
Sahil Aneja.
Q. Brands you feel are difficult to crack with outsourcing requests?
Isha: Brands that aren't available in India. Sourcing gets difficult with them. Especially with tough custom channels in the country.
Q. Accessories that Ayushmann can't go without?
Isha: His white sneakers.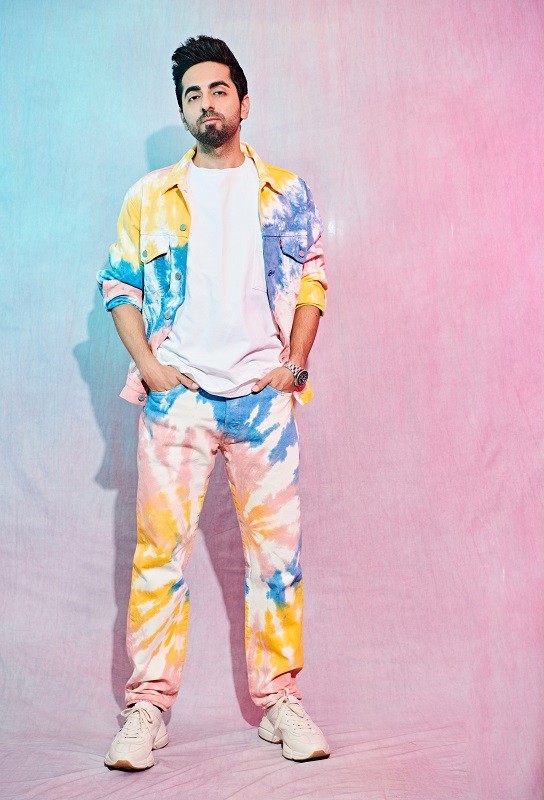 Q. How can aspirants entre in the profession of styling, can you throw light on this while suggesting some courses or institutes if any?
Isha: There are many reputed institutes in India. There are mainly styling diploma courses. But to be a good stylist one needs to be thorough in trends in the fashion industry.
Q. How organized your profession is and what kind of challenges does a stylist phase?
Isha: No creative profession is organized. We ourselves need to be organized in the way we pan out our path. The biggest challenge we face is time. – when we get an assignment last minute and we've to crack it in the least time given to us.
Q. Who according to you is the best styled and dressed up star in Bollywood and Hollywood, please name 2 male and 2 female actors?
Isha: Harry styles
Timothee chalamet
Victoria Beckham
Beyoncé
Ranveer singh
Jackie Shroff
Deepika Padukone
Anushka Sharma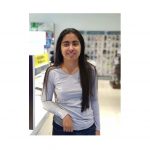 Divya Khanna is the youngest member of the team, with a background in political science. She has joined High on persona print magazine in order to gain hands-on experience in various aspects of editorial coordination as associate editor of the magazine and news site. She has a penchant for writing and enjoys meeting new people and interviewing celebrities. She has a passion for writing, she has an eye for details, loves traveling, and a quick learner. She comes from the Mecca of Indian Journalism, Delhi.
Email: divyakhanna3197@gmail.com