Sony will soon release Android 10 updates for its smartphones
A recent report has confirmed that Japanese electronics maker Sony has finally announced the smartphones that will receive Android 10 updates in December.
Sony recently interacted with the leading news channels and in one of the statements shared that the first set of devices that will be updated with Android 10 will be Sony Xperia 1 and Xperia 5. Sony also confirmed that the Xperia 10 and 10 Plus would receive the Android 10 update in 2020. Also, few other devices, including Xperia XZ2, XZ2 Compact, XZ2 Premium, and XZ3 will receive the update in 2020.
Our news sources have reported that Sony has excluded device like Xperia XZ1 from the list of smartphones that will be updated to Android 10 in the coming months.
Android 10, the newest version of Google's mobile operating system, has been available on smartphones from Google, Essential, OnePlus, Xiaomi, and Nokia for over two months now. There are reports that Samsung, Huawei, and LG have also begun beta programs for some of their smartphones.
Furthermore, after January 31, 2020, the US-based search giant has made it mandatory for smartphone manufacturers to ship smartphones with Android 10. Following the above date, only new devices running the latest Android version will be accepted by Google, and the company will avoid approving new smartphones running on Android 9 Pie.
Our news sources have reported that the information regarding the company's move has been confirmed in the latest version of Google's GMS requirements.
The step taken by Google will ultimately be beneficial for the customers as they will now receive smartphones that will be running on Android 10 already. Earlier, customers were receiving smartphone will old version of the operating system following which they have to wait for their smartphone manufacturer to release the Android 10 updates so that they can download them.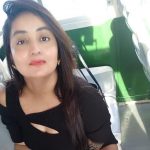 She has been there and done that. After graduating from Delhi University, she completed her diploma in Journalism from Bhartiya Vidya Bhawan, Delhi. Down the line, she completed her internship with National Herald Newspaper successfully,, and went on to Join Mainline Business daily, Business Standard. She also dabbled in image management and brand consultancy. She is a prolific writer on lifestyle entertainment, branding, lifestyle, travel, and politics.
Contact her at [email protected]