Old aphorism 'Necessity is the mother of invention proved true in the case of COVID time when different business underwent different innovations to bounce back, so is the case of Bollywood where shoots were on hold and controversies kept the industry in the news, OTT was a big respite for the entertainment industry as well as the audience. 'The Gone game' is one project which has proved to be a perfect and classic example of ingenuity and innovativeness, in the web series every character has shot from the confines of their own home.
In a freewheeling interview with High on Persona, Shriya opened up about her experience of working in The Gone Game, her forthcoming projects, and some very pertinent issues that remain a cause for concern. In a short stint of time, Shriya has made an enduring mark by essaying the most versatile roles in web shows that include international projects like ' Beecham House'. Getting accolades and recognition for her histrionics amongst the stalwarts was never been a plain sailing for her but her journey of doing roles of substance continued even during the lockdown with the web show like The Gone Game.  
Q – 'The Gone Game' looks a very unique concept and in the time of lockdown this was executed with ingenuity and definiteness, how would you describe your experience?
Right now we are just excited that the labor of lockdown has released 'The Gone Game', it is something we are really proud of, it was not easy to pull it off but just the entire experience has been very rewarding. And we started off with a sense of curiosity because we did not know what we were getting into, but director Nikhil really guided us well and you know all of us happened to have a support system around us that really enabled us in the shoot. I limited the shoot to two-three specific places in my house, in the living room, in my kitchen, and in the guest room, I did not go to any other private place at my home. But the way we had designed the schedule was quite simple like we would be shooting for about twelve hours a day. Movement of my family was restricted but they were excited just at the thought of something like this was happening. We had our challenges but eventually pulling off a show like this required problem solving, you have to to think, improvise if you are not getting anything, we had workshops we had readings so we went into it with a good amount of preparation.
In April we had performed a live play called  'A lockdown love', where we essentially rehearsed and performed live play, it was my first virtual experience of sort, completely different experience of the sort, same feeling after finishing off, shutting your camera, doing the changes, we kept all those things intact. Art is something that will always survive we have so many different mediums, where we can express ourselves, it's wonderful to see people taking initiative to make things happen, slowly and gradually, the situation is not going to become easy anytime immediately soon, I hope seeing something like 'The Gone Game' by which people will be inspired to be creative and do something different.
Q – How do you foresee the situation to be normal for shoots to resume and unfinished work to be completed?  
Well, some people have already started the shoots but it depends what kind of production or the story is, it is going to be people-intensive or not, if its a story with a few people its different, its a different challenge, I know some of my projects that were supposed to start that required people in the close space are there too, but this is the time to think about health and priority is a health right now. 
Q- During phases of unlocking did you go out to binge eating or shopping etc?
I did not go for shopping etc but I ordered things online, I  was quite particular in March April May and even early June too I was just eating home-cooked food, Ghar ka khana helped my health and skin, it was sort of a detox, but afterwords I ordered food from a safe and hygienic place. and that too once a week, but otherwise I have not stepped outside, I just did two shoots, which were just a one day shoot, with a small group, which felt good but otherwise I have not stepped out, besides that, I am not really hung out with my friends, I met only my friend in the building, we all need to be disciplined, if we are not infecting we might be the career, even though lockdown has eased we have to be careful.
Q- So how has your perspective changed towards life?
The idea of success is hustling all the time, being busy all the time, doing something all the time, while that is important and I think pandemic has helped us reflect on how to live better, we are so much more attentive now and its a shame that we were not that before. we are valuing human interaction much more now, its a shame that we were not doing this before, we are valuing that one hug, we are valuing that meal, now we are talking to everybody with as much attentiveness, and these are the small things, your success your career, they are all variable factors you know when you at the end of your life you are going to look back the kind of relationships you had, how mentally at peace  you have been, the lockdown has also allowed me to reflect upon what's important to me, and not just caught up, its human nature we take things for granted but now moving forward I feel that  we are going to value everything much more, that one move we are going to watch in the theatre it's going to be an experience,
Q- Celebrities in the west are very vocal about the issue of mental health but in India, it is still taken like a social taboo and a stigma, your take?
I do see that successful people are coming out and sharing their stories, they are coming forward to talk and share their journeys, and that is always helpful and gives people suffering from mental health courage to talk about it, and somewhere that notion that how can someone who is beautiful and successful is depressed, this notion needs to break and for that I think we need to increase our understanding and educate ourselves, so it begins with our own education of what it is, and even though we might not be suffering through any of it ourselves but this will make us sensitive in dealing with others and yes there is a certain stigma towards therapy but I would like to believe that because a lot of people are sharing their stories slowly and steadily people reach a point where they would be able to normalize the conversation, whether it is about seeking and there are several facets to this, so these are very imp conversations, it also begins with self-reflection. 

Q- And people become very judgemental too with their reactions, what do you feel?
It's horrible if you are being judgemental, or making comments, because somewhere as humans we can never fully claim to understand a person's journey, even your closest ones, so least we can do, like I said educate ourselves about it. Especially in the film industry, and artistic industry which is not very routine-based, where you are putting yourself out there as an individual, actors are very vulnerable people, so sometimes it can take a toll on you emotionally, but for me, a most important gift my parents have given me is an understanding, or showing me the importance of having strong emotional quotient, awareness of your emotions is very important. Besides working on your craft, it is important to hone your emotional capabilities and look at things from a larger perspective,
Q- What is your take on nepotism and does it exist in the digital world too?
Nepotism is favoritism that exists in any industry, but the discussion is not about nepotism, its about entitlement, about talent getting its due, your hard work, your luck. There are some people who are stars from the first day or first movie they become stars. But in a creative field, it is really the decision of the maker of who they want to work with that is their business, but as long as another talent is getting its due. The film industry had both these narratives running, always only recently it has become a toxic way of looking at it. Everyone has their own journey, yes some people do have it easy but that doesn't mean they don't have to work hard, but who makes it to the media. If today I stand next to a very popular star kid, the media is going to go to whom, to ask questions? It is just the conditioning and thinking, my parents are also very successful actors, but I have entered the film industry only through auditions and auditions and I have not come through a big launch or anything, I didn't have that kind of pr mechanism or anything. 

Q – Do you plan to repeat your camaraderie with Gurinder Chadha after 'Beecham House'?
I hope to work again, I want to work on more international projects.  I think there are many more opportunities for actors today, You know when I see Priyanka Chopra or Ali Fazal getting opportunities internationally I feel inspired, so yes I would love it.  God willing to do much more work with Gurinder, for now, I am also looking forward to my action movie series Crackdown which is releasing next month, I am looking forward to my Tamil Telugu debut film too. You must watch 'The Gone Game' game and please do watch it, watch all four episodes and let us know.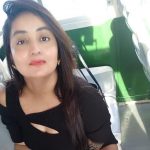 She has been there and done that. After graduating from Delhi University, she completed her diploma in Journalism from Bhartiya Vidya Bhawan, Delhi. Down the line, she completed her internship with National Herald Newspaper successfully,, and went on to Join Mainline Business daily, Business Standard. She also dabbled in image management and brand consultancy. She is a prolific writer on lifestyle entertainment, branding, lifestyle, travel, and politics.
Contact her at hopdesign07@gmail.com