Satire on relationship and equation of landlord and tenant – Gulabo Sitabo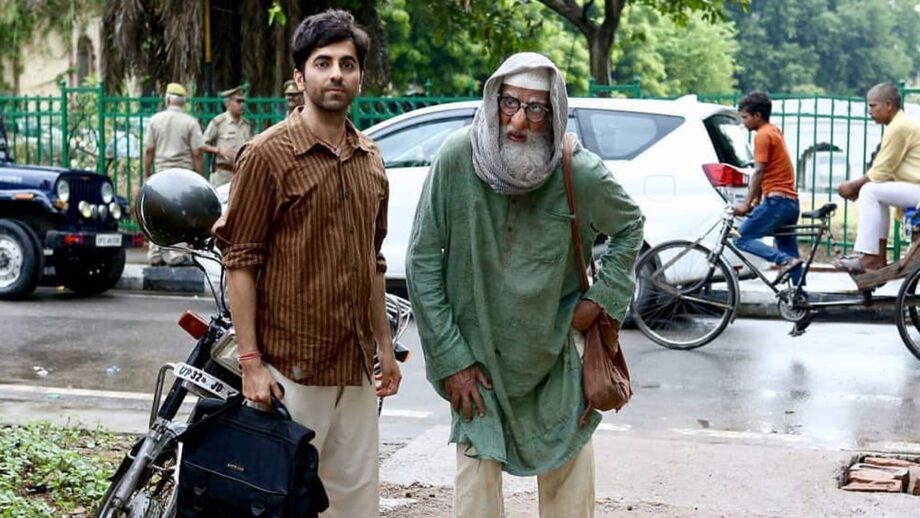 (3.5 / 5)
Shoojit Sircar's films have always had a different appeal to them when paired with Juhi Chaturvedi's amazing writing, the duo have given us gems throughout the years. I was excited about this film ever since its first look was revealed. Being the first big Bollywood film to release directly on OTT, it had a lot going for it and the film doesn't disappoint but not without its fair share of flaws.

The direction of the film is fantastic, Sircar has paid a lot of attention to both the city of Lucknow and its dialect. The cinematography of the film brilliant, the city is treated as a separate character and showcased beautifully, several insert shots make the film visually great. The background music by Shantanu Moitra is very good and the songs depicting various situations are good too, they might not be memorable enough but they serve their role well. Juhi has written an impressive screenplay with several subplots and factions having their own motives, ideas, and greed. The dialogues which have the infusion of local words, phrases, idioms bring authenticity and make the character interactions seem natural. These people aren't caricaturish, they're flawed in their own ways and human. The relationships and chemistry which they share are one of the highlights of the film, the way they behave and talk is genuine. There's a satirical tone to the film and thanks to the cleverly written dialogues, you'll feel like recording and taking screenshots of several scenes. It's also a commentary on bureaucracy, greed, image, selfishness, and basic human nature. Remarkable work is done by the Art Direction and Set Decoration departments who've meticulously crafted the haveli. I felt that the Haveli is a symbolic representation of the broken relations of these people, their inner turmoil, and several other things.

However, the film is a slow burn and meant to be watched in the theatre, its pacing is a bit slow and uneven, the second half is a bit stretched out which might put off many viewers. The comedy isn't really laughing out loud type of comedic drama or filled with gags and some of the lingo and the dialect might alienate audiences.

Amitabh Bachchan delivers outstanding performance, he literally embodies the character of Mirza, with his mannerisms, dialect, etc. Ayushmann Khurrana, who by now has eased into the role of the small-town boy from North India is brilliant in his role too. However, his lisp gets a tad bit uneven at times. Vijay Raaz is marvelous in his role, his acting is superb as usual. Brijendra Kala is splendid with his acting, Srishti Shrivastava delivers a terrific performance too. Farrukh Jaffar as the Begum is another stellar performance of this film. The supporting cast of the film is top-notch in their performances and will leave you spellbound with their memorable performances.