I was fortunate to interview Handsome and very charming Actor Sanjay Kapoor during the promotion of his recently released Web show, 'The Gone Game', streaming on Voot Select. Sanjay has been successfully exploring the landscape of digital platforms and after essaying versatile roles in Bollywood movies and television shows the talented actor is all set to make the audience engross with his power-packed performance in The Gone Game, a crime thriller. 
While interviewing on a lighter note I simply could not resist myself to ask him about the secret of his fitness as he was looking so fit, fresh and ageless.
He chuckled, blushed and confirmed that he never adopted any strict diet plan to remain fit but yes he always kept his equilibrium and maintained a balance between being a foodie and health fiend, secondly he spelled out about his fitness regime too while throwing light about his character in The Gone Game and experience of shooting for the web show from home. As the interview progressed I asked him about the tempestuous weather and torrential rain of Mumbai and monsoon driven culinary cravings too. 
Here are excerpts from the interview:

Q. Its been raining heavily in Delhi, How is the weather in Mumbai?
In Mumbai, it is rainy and gloomy, but in Delhi whenever it rains I notice a flood-like situation and I think the infrastructure of Mumbai and its preparedness in handling rainy weather is better, Mumbai sees a lot of rains though. My in-laws stay in Delhi, I got a video too showing the condition of the city with the problem of waterlogging, etc.

Q. I wish to change my first question that was about your show 'The Gone Game' because after connecting with you I prefer to ask first what makes Kapoor brothers ageless and ever charming? What's the secret?
Well thank you so much for saying so, I think it is good to follow a disciplined lifestyle, with that it doesn't mean that we can not have our moments of binging. I am fond of good food, but at the same time, I don't have a sweet tooth. I potion control my meals and know to create the right balance. Maybe that could be one of the reasons, and I feel we are blessed too and God is kind on us. 
Q. Tell us about your fitness regime, Which form of exercise you do to stay fit?
Well, I do a lot of cardio, It is said that your muscle memory is strong, and I started working out at a very young age.  Even though I have not been able to work out properly recently as I faced a wrist problem and Since December could not do gymming and March onwards the lockdown happened too. But I believe that my muscle memory has been keeping me fit and during the lockdown, I lost good weight too. 
Q. Do you follow a specific diet regime too?
I have never done dieting in my life, I remember there was a time while I was shooting for 'Shaandaar',  I saw Alia Bhatt's boy coming in every two hours with something to eat for her, So I guess that was the prevalent trend than to eat at short intervals. Now I guess the trend of fasting for 15 hours and then having the meal is prevailing,  but I firmly believe that you should know your body and eat what suits your body. There is a weighing scale and a mirror in front of you hence you should not follow others but know your body. Recently my kids wanted to have butter chicken we had it with paranthas but for the next few days I had grilled food, so this is how I maintained a good balance. So listen to your body and enjoy life.
And as we talk of Delhi, its amazing city and I love the food here, I make sure to have gaulouti kebabs, and once in a while, I  visit Bukhara too. Vegetarian delicacies during winters are simply a must-try and in winters I gorge on Makee roti and Sarson ka saag, my mouth is watering already. But again I like the fact that I am not fond of sweets.


Q. So talking about your new web show 'THE GONE GAME', why were you game to go for the shot at home series?
Well, I liked the script immensely, initially, when the script was narrated, I found it very impressive, innovative and edgy. Its a crime thriller that was shot at home, and it's unique that every artist shot from the confines of their homes only. It's an incredible and unique story which has been directed and presented beautifully by the makers. It is not a movie on pandemic but the way pandemic crisis is used in the script as a base is unique.  Its a web show which has come very organically and does not look forced.  

Q. Please tell us about your character in the show?
As you saw the trailer too, my character is Rajiv Gujral, who is a family man. We all happen to be indifferent city and different houses when this pandemic broke. He is a rich man of Delhi and Gurgaon with his own set of work problems, His character has also got a lot of colors initially, even though he is married but has a girlfriend too. How the character changes during the pandemic time, he comes to know that his son is infected with coronavirus than he comes to know that he is no more, there is this mystery revolving around all this weather he is murdered or kidnapped and it is very interesting to see how the character changes, so there is a great graph of this character and the helplessness of the father that he can not even go to that city and find out what exactly is happening in really intriguing.
It was challenging to do the entire show from home like I never met any co-actor or members of the team, director, or even the producer of the show. All of us interacted on zoom only, we rehearsed our parts from home, but the vibe and energy were so good that I will not feel that I will be meeting them for the first time whenever I will meet the team. There is a lot of positivity, ethics, and energy of work. Interestingly as we did the entire shoot from home and did not meet anyone, so from the confines of our homes only we did our own makeup and hair touch-ups, styling, etc, I cherish the experience of trying all these aspects too. while rehearsing from home and shooting.  

Q. What is your take on the quality of production as everything was shot by artists only from their homes?
Surprisingly, as I was watching the final product and as an actor and active part of the show I only forgot that I have never met any of them, it did not feel like. This was a big USP of the show to shoot from home. You are going to give your 100 minutes to the show hence it has to be entertaining and interesting which is an added perk to the show. The way edit is done, music is used, and actors have shot is a unique experience in itself. 
I have worked for more than 25 years or probably more since my first film was released. But when I will be giving an interview after another 10 years this show is surely going to be a notch up and a different experience. I know some people have attempted shooting from home during the lockdown phase which was done with one or two characters stuck at home. I am sure they must have done great work, but what usually they did was capturing the story of one person or two persons at home but here we were nine to ten actors and there were a lot of cuts involved too and that is why this show was more creditable. Nikhil Nagesh Bhat, the director of the show was a guiding force and he did an exceptional job. 

Q. Please tell us about your own pandemic experience?
I remember we were shooting than, Delhi's theatre got closed and in Mumbai also theatres got closed. Nobody thought that it is going to go for so long. But I was not getting frustrated and I had to keep front for my family otherwise my kids and family would also feel the same way. I had to hold the fort. I am a very patient man, I have been patient in life and career too. I was very positive throughout this period and now I was busy shooting for THE GONE GAME too. 
Q. Please tell us about your future projects?
Yes, I have finished a show for amazon called 'The Last Hour', and when the pandemic situation arose I was shooting for a show for Netflix. I was supposed to start a movie too in July but everything has gone haywire. And for Netflix, we will start shooting in October.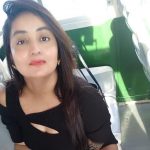 She has been there and done that. After graduating from Delhi University, she completed her diploma in Journalism from Bhartiya Vidya Bhawan, Delhi. Down the line, she completed her internship with National Herald Newspaper successfully,, and went on to Join Mainline Business daily, Business Standard. She also dabbled in image management and brand consultancy. She is a prolific writer on lifestyle entertainment, branding, lifestyle, travel, and politics.
Contact her at hopdesign07@gmail.com