Samsung to come up with a new version of Galaxy A80 in India
We already know that Samsung a few months ago launched the Galaxy A80 in China and the smartphone featured a sliding mechanism and a rotating triple camera setup at the back.
The Samsung Galaxy A80 didn't feature a notch like many other smartphones on the market, but the rear cameras would rotate as selfie shooters. When Samsung launched the smartphone back in April, only one smartphone version with 8 GB of RAM and 128 GB of storage was introduced by Samsung. However, a new TENAA listing reveals one with 256 GB of storage, and it looks like there is another variant in the works.
The Samsung Galaxy A80 (SM-A8050) TENAA website shows a new version update which was approved on November 12th. With the introduction of 256 GB of storage, the other requirements remain unchanged. This is a good change because there was no expandable space provided by the Galaxy A80. While the existence of a Samsung Galaxy A80 256 GB storage variant is known, the release date is not known for this variant yet.
Our new sources have reported that there are chances that Samsung can come up with a higher storage variant of the Samsung Galaxy A80 in other markets as well.
In India, Samsung launched the Galaxy A80 in July for Rs. 47,990, but the smartphone recently received a price reduction that has reduced the price of the smartphone to Rs. 39,990.
The Galaxy A80 sports a 6.7-inch full-HD+ AMOLED display. It is powered by a 730 G SoC Qualcomm Snapdragon and has 8 GB of RAM and a storage capacity of 128 GB. At the back, there is a dual-camera system consisting of a primary 48-megapixel camera with an f/2.0 lens, an ultra-wide-angle8-megapixel secondary camera with a field of view of 123 degrees. In addition to an IR sensor, the third sensor is a 3D depth lens.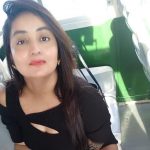 She has been there and done that. After graduating from Delhi University, she completed her diploma in Journalism from Bhartiya Vidya Bhawan, Delhi. Down the line, she completed her internship with National Herald Newspaper successfully,, and went on to Join Mainline Business daily, Business Standard. She also dabbled in image management and brand consultancy. She is a prolific writer on lifestyle entertainment, branding, lifestyle, travel, and politics.
Contact her at [email protected]