Samsung is scheduled to unveil its Samsung Galaxy S10 Lite, and now there are reports that the smartphone has already reached the United States Patent and Trademark Office (USPTO). The best part of the news is that the design of the smartphone is pretty much similar to the design of the Galaxy S10+ and Galaxy S9+.
Talking about the specifications and features of the smartphone, the Galaxy S10 Lite will have a dual selfie camera at the front and a dual-camera setup at the rear. There are reports that the display panel of the smartphone will also likely be curved. ANATEL, a certification site from Brazil, has shared that the Galaxy S10 Lite will be equipped with a battery of 4,370mAh, and the phone will support fast charging.
The patent application listed on the USPTO website shows Samsung's drawing, which is intended to be of Galaxy S10 Lite. The drawings show that the new phone will be a combination of the Galaxy S10+ and the Galaxy S9+ with a double-selfie camera horizontally positioned at the front and a double rear camera vertically aligned at the back.
Meanwhile, a Samsung phone with model number SM-G770/DS with a 4.370mAh battery has been identified by Brazil's ANATEL. The handset is believed to be the Galaxy S10 Lite, and the battery capacity of the smartphone is suggested to be larger than the battery capacity of Galaxy S10e, Galaxy S10, and Galaxy S10 +. An earlier report on the Galaxy S10 Lite, however, indicated a 4,500mAh battery along with 45W fast charging support.
Last week, the Samsung Galaxy S10 Lite was spotted with model number SM-G770F on Geekbench. The benchmark indicated that the smartphone will be powered by a Qualcomm Snapdragon 855 SoC and will be coupled with 8 GB of RAM.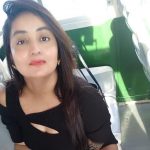 She has been there and done that. After graduating from Delhi University, she completed her diploma in Journalism from Bhartiya Vidya Bhawan, Delhi. Down the line, she completed her internship with National Herald Newspaper successfully,, and went on to Join Mainline Business daily, Business Standard. She also dabbled in image management and brand consultancy. She is a prolific writer on lifestyle entertainment, branding, lifestyle, travel, and politics.
Contact her at hopdesign07@gmail.com