Recently, leaks and rumours regarding the upcoming Samsung Galaxy A51 rolled over the internet and confirmed that the smartphone would be equipped with a quad-camera setup at the back and that too in a rectangular-shaped module.
A punch display like Samsung's Galaxy Note 10 series will be seen on the phone. The Samsung Galaxy A51 hole-punch screen will have a selfie camera cut out at the centre. Samsung Galaxy A51 will have a 6.5-inch screen, and it will be 8.5mm thick at the camera bump.
Talking about the other specifications of the smartphone, the Samsung Galaxy A51 will have an audio jack of 3.5 mm, a speaker grille, a USB Type-C port on the lower end of the phone, a left-hand SIM tray, and the power and volume buttons on the right-hand side of the phone. The smartphone will be available in glazing black finish, and there won't be a rear fingerprint sensor means that the smartphone will have an in-screen fingerprint sensor.
As reported, the Galaxy A51 has a Galaxy Note 10-like hole-punch display with the top-centre cut-out and a rectangular-shaped quad-camera setup at the back of the module that also houses the flash. The report also says that the smartphone will have a screen size of 6.5-inches, and the thickness around the lens bump will be 8.5 mm.
Past rumours suggest a full HD+ screen, a 4,000mAh battery, a 48-megapixel primary sensor, while the 32-megapixel selfie camera will be housed in its front side. It is also said that the smartphone has one UI 2.0 based on Android 10. A Geekbench leak indicates that the Exynos 9611 SoC will drive the Samsung Galaxy A51. It is planned that Samsung will have the Galaxy A51 among its Galaxy A-series model range in 2020.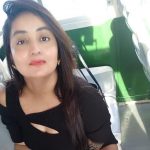 She has been there and done that. After graduating from Delhi University, she completed her diploma in Journalism from Bhartiya Vidya Bhawan, Delhi. Down the line, she completed her internship with National Herald Newspaper successfully,, and went on to Join Mainline Business daily, Business Standard. She also dabbled in image management and brand consultancy. She is a prolific writer on lifestyle entertainment, branding, lifestyle, travel, and politics.
Contact her at hopdesign07@gmail.com