Actor Rajinikanth, who seemed finally ready to launch his political party earlier this month with a "now or never" announcement, has now decided to opt for the latter course, citing health concerns. " With extreme sadness I say that I can't enter politics. I alone know the pain I went through while announcing this decision," said actor Rajnikanth. 
"Without entering electoral politics, I will serve the people. This decision of mine will disappoint my fans and people but please forgive me," read the statement by the actor who set up the Rajini Makkal Mandram with a vow to practice "spiritual politics" two years ago."My hospitalization was a warning given by God. My campaign will impact health amid the pandemic," further read the statement.
He said that he had been told by doctors in October to stay away from the heat and dust of the campaign. After a renal transplant, which made him more vulnerable to coronavirus, his immune system was weak, he said, after a leaked message, allegedly written by him, caused rumors that he was delaying his political debut for health reasons.
The actor said that the letter was not his, but the specifics were correct. Rajinikanth declared on December 3 that he had decided to launch his party and participate in the Tamil Nadu election. "It is now or never," he said.
The date of the launch was to be declared on 31 December and the launch was scheduled tentatively for January, five months before the Tamil Nadu state elections. The date was supposed to coincide with the Pongal festival or the birth anniversary of AIADMK's founder, MG Ramachandran.
In the absence of the two giants of Tamil Nadu politics, AIADMK's J Jayalalithaa and DMK's M Karunanidhi, the prospect had caused much suspense as the coming election promised to be lackluster.
The deaths of both leaders left a void in state politics, and Rajinikanth and fellow actor-politician Kamal Haasan were supposed to contribute to fill the gap. Kamal Haasan had affirmed his willingness to work with him after Rajinikanth's announcement if their ideologies matched.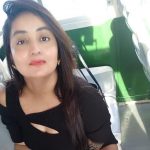 She has been there and done that. After graduating from Delhi University, she completed her diploma in Journalism from Bhartiya Vidya Bhawan, Delhi. Down the line, she completed her internship with National Herald Newspaper successfully,, and went on to Join Mainline Business daily, Business Standard. She also dabbled in image management and brand consultancy. She is a prolific writer on lifestyle entertainment, branding, lifestyle, travel, and politics.
Contact her at hopdesign07@gmail.com