Pushing sustainable fashion and reviving waining artform – Label Asha Gautam
Talk of Benaras and you are instantly transported to the narrow streets of the city where seasoned craftsmen work tirelessly to weave intricate pieces of craftsmanship and inventiveness. The history of Banaras brags of many indigenous forms of craftsmanship that have added a touch of ethnicity and royalty to contemporary fashion. Albeit, there are many waning artforms of the city that need to be resurrected and roped in. And this is where Designer Gautam Gupta, is playing a pivotal role, the designer is working incessantly to reclaim the lost glory of fading craftsmanship and reviving the same. Label Asha Gautam promoted by the designer is credited for reviving old crafts like Rangkat, Jamdani, and Meenakari and they have also done incredible work with Paithani weave. 
Label Asha Gautam remains the most sought after fashion brand for the millennial brides who prefer a touch of traditional elegance while retaining contemporary charm. The brand remains the first choice for the brides who not only desire a beautiful Paithani sari in their wardrobe but also want a luxurious and sustainable Banarasi lehenga. 
We spoke to Gautam Gupta on how he is coping up with the crisis caused by COVID 19, how his brand is staying creative in tough times and helping the large community of weavers who are associated with the label. He also divulged the plans concerning the work and shared with us forthcoming trends. 
Q – How fashion and sustainability can sustain together and flourish?
Whether fashion and sustainability can co-exist, and the answer is yes! To make this possible, let's understand about sustainability. Sustainable fashion addresses the whole system of fashion, rather than only the products. It addresses the social, cultural, ecological and financial systems. Sustainability is when resources are maintained at a certain level, be it environmental or social. In today's era, where there is a desire to possess more and more, fast fashion is taking up the front stage, where people buy more and make the goods last for a lesser amount of time. All of these are because of the availability of cheap goods. But do, we stop and think, at what cost we are increasing our wardrobe day by day. Sometimes, we do, we do think about sustainability, we have the desire to do something for the environment, but we do not want to compromise with our shopping spree as well. All the stakeholders need to work together and make sure from the weavers, to manufacturers, to designers to the consumer to government everyone's interest is taken care of. It's a vicious cycle and even if one breaks the entire circle is disturbed.
Q – How are you keeping pace with the trend of incorporating elements of sustainability into your designs?
Production, marketing, and consumption of fashion products result in negative environmental impacts due to the massive production volume of fashion items. However, there is limited literature on how the fashion industry integrates sustainability-related practices into business models, how sustainability is measured within the business models, or what drives the sustainability-emphasis of the fashion industry. Therefore, it is consequential to conduct a systematic review of the existing literature concerning how the fashion industry integrates sustainability into business models, if and how sustainability-related practices are measured to ensure transparency and lead to improvements and to recognize what drives sustainability in fashion business models.
The key aspects regarding sustainability integration into business models include organization values, entrepreneurship, innovation, and internationalization processes. We adhere to buy authentic material for fabric development; our manufacturing systems are with zero wastage policy, fair and timely payments to our artisans, absolutely correct information to our consumers. Following this sometimes is challenging as we have to make our business viable but we are proud that we are successful for more than two decades in it. We are the few labels which have worked on recycled and upcycle fashion for more than 20 decades.
Q – Evolving trends in bridal couture?
The arrival of the New Year and a new decade brings the possibilities of new trends and a fresh take on traditions. Over the last few years, modern Indian weddings have become less about big fat Bollywood-style extravaganzas and more about choosing your adventure. To help you plan a wedding that is uniquely yours, here are our picks of the top Indian wedding trends for 2020.
Sustainability- it shouldn't be considered a trend, but more and more couples today are mindful of the impact their wedding celebrations can have on the environment and are making choices to have a more sustainable celebration. For more ideas on how to have an eco-friendly wedding;
Ruffles, Frills, and Drapes – Textures such as ruffles, frills, and drapes have now become stable for Bridal couture. With destination wedding getting more popularity such textures are becoming more popular.
Comfort with Opulence- There is no second thought on the need for the bride to stand out but at the same time, she wants to wear something comfortable and not too heavy or uncomfortable. Lightweight embroidery materials are used to make the outfit more comfortable;
Fusion style Bride- More and more brides are pairing lehenga with different tops such as jackets, capes and making it very personal. Some even wear a one-piece dress instead of the classic Ghaghra choli;
Bold cholis- Every year the one the element which is being most fun in the bridal couture is the Cholis. From plunging necklines or deep backs to fun layers so much is done with cholis today that today's playful bride is having a gala time;
Monotones- A trend which has been ruling last year as well can see being preferred this year as well. Though a few contrasting accessories and jewelry will be seen to make it more interesting;
Pastels to Neon- Indian weddings are segmented into summer and winter. A third segment which Is also rising is a destination so we will see pastels ruling majorly for 2020 but in the end, we can expect some neon splash to happen.
Q – Tell us about your collaboration with the weavers of Banaras?
Our journey with Banaras goes back in 1998 but then we just started and didn't work worked with weavers. It was in 2009 I traveled to Banaras for working with weavers but things didn't work out then and finally, in 2012 we first started working with them. I still remember our first banarasi lehenga in 2013 which was the first in the country as no specialized panels were made before (only fabrics were used). From then there is no looking back as from one head weaver we today work with 7 head weavers who have more than 200 weavers under them. Three years back we even signed an MOU with the Ministry of Textile and adopted the Cholapur cluster to develop and market the textiles made from it. Currently, we are working on two different segments i.e, revive of old crafts such as rangkat, jamdani and meenakari and on the other side creating new textiles with contemporary elements to use it for our fusion wear label Gg by Asha Gautam.
Q – Challenges faced by Indian traditional weavers and steps were taken by you to help them overcome these challenges?
Three major problems are Power loom industry – a lot of textiles made by power looms are look-alike and are quite cheap so therefore it makes handloom textiles less saleable:    
Lack of future weavers- Again lot of man-hours and effort goes in working in handloom as compared to power looms so a lot of young weavers switch to power looms resulting in lesser weavers;
Traditional patterns and techniques- They are used to work in a way and in some design patterns which makes them quite uncomfortable if asked to change it. Since those designs are quite common the change is inevitable;
Our Steps- We pay them more so that they pay more to the weaver who works on handloom and sees less attrition Design intervention – Not only we create designs that stand apart from power loom textiles but we also create one which will be more in demand seeing today's consumer. Financial security- We understand they need work throughout the year so we ensure they are financially secured as their old business patterns were of three to four months credit to wholesalers. This made those extremely rich and weavers still very poor.
Q – How do you keep the charm of Indian weaving alive and intact in your designs?
We work extensively on sarees which is made for Indian weaves. Most of our sarees work upon those vintage arts with some changes in colors and placement. As mentioned earlier we work on lehengas, dupattas, textiles to keep reviving Indian weaves with the changing times, We need to be practical about the choices of millennial and need to tweak our designs. 
Q – How the revival of traditional craft has helped your brand to grow?
Our brand Asha Gautam committed to working on Indian crafts from the time it started. We are working with more than 25 crafts and are also trying to improvise with them. Since we are a slow fashion follower the crafts come naturally to us and its revival is like fresh oxygen to the soul of the brand. The best thing is that with social media we can communicate to a wider audience. We get queries from all across the world on a few crafts. Recently our Paithani saree was installed along with 50 ensembles at Blenders pride fashion tour thanks to FDCI and Mr. Sunil Sethi which gave us queries from the US, UK, and even Australia. We are working with Paithani weave for the past 4 years. I must say we are at a very fortunate spot as today so much can be done with crafts and I am not talking about just clothes.
Q – Who are the celebrities you would love to dress up and why?
Kajol, Deepika Padukone, Oprah Winfrey, Ellen DeGeneres, Aishwarya Rai Bachchan, Sanna Marin The list is very long as I get influenced by revolutionaries in their field. I feel they are great in their craft and have broken boundaries to excel in their field. I resonate with their values and as a brand I want Asha Gautam to do the same- excel in craft and break norms, give value to the society and lastly be relevant with changing times.
Q – How are you striking a balance between traditional and contemporary fashion?
One has to understand that India is one of the few countries which have kept its tradition intact. To be honest traditional business overscores modern fashion in our country. At Asha Gautam, we are working with our traditional crafts and trying to redesign them to break the monotony. We communicate the same to our clients through all marketing verticals For contemporary fashion, where style is the key element we are working on our other label – GG by Asha Gautam which also, use crafts but in a different way to suit Millenials These are two different thoughts and for me as a designer, one should not always blend the two.
Q – How do you think the Fashion industry will overcome the loss of economic effects of this virus? How are you coping up and what measures are you taking to protect the craftsmen and artisans working for you?
It will take time. I feel it will take six months to a year for things to be normal. We are seeing where we can reduce expenses and how to look for collaborations with local stores in India and abroad to improve sales.
Our artisans are like our extended family. So first was to take care of their basics which means health, food, and security. They all are assured medical assistance and enough money for food and basic needs for April and May. Post that we hope basic operations will start.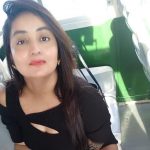 She has been there and done that. After graduating from Delhi University, she completed her diploma in Journalism from Bhartiya Vidya Bhawan, Delhi. Down the line, she completed her internship with National Herald Newspaper successfully,, and went on to Join Mainline Business daily, Business Standard. She also dabbled in image management and brand consultancy. She is a prolific writer on lifestyle entertainment, branding, lifestyle, travel, and politics.
Contact her at [email protected]