Although we are in a catch 22 situation that has been posed by the pandemic, still people now don't look frightened and life is back to the usual regime for them. Additionally, growth in the COVID recovery rate and the onset of the festive season is also giving them long-awaited reasons to be in the mode to splurge and indulge in shopping with a growing level of expenditure. 
Albeit, the market is at the cusp of a shift and a sea change can be observed in the buying behavior of consumers pointing towards an emergent tilt towards conscious shopping and dominant trend for prioritizing to opt for high-quality products and premium services only. In the changed scenario, consumers are more aware of the products and ingredients, hence the scenario calls for effective branding and a dire need to establish communication with consumers. A shift is also being seen towards offline shopping from virtual shopping which saw unprecedented growth in recent times. 
We had an insightful discussion with Mr. Rachit Mathur, General Manager, Kerastase India, and tried to get a sense of the changing dynamics of the market and also check the pulse of buyers. During our conversation, he also shed light on how the festive time will witness a spike in the sale of hair grooming products further and how the brand with help of Social Commerce will continue to create the right imagery in the minds of consumers. 
As the brand triggers a flurry of plans as part of its strategy and initiatives Rachit informed us about various offers, direct and indirect discounts, and nonmonetary benefits like priority-based and express services, etc. Furthermore, these strategies aim towards ramping up efforts to provide a seamless experience and cater to the varied needs of consumers which will surely define fresh trends. As people have started returning back to salons for services  Kérastase has also kickstarted its drive for the education of hair craft and hair services and is upping the luxury quotient of salons. 
We are making a consistent investment in educating hairstylists, developing the luxury quotient in salons and creating awareness amongst the right consumers which have helped us grow successfully in the country all these years – rACHIT mATHUR, gENERAL mANAGER, kERASTASE iNDIA
The brand has been serving Indian consumers for almost 15 years now and brings high-quality products with efficacious ingredients to its loyal consumers in India through a network of luxury partner salons across the country. However, there are several other factors that are contributing to the growth of the brand in testing time, "We are making a consistent investment in educating hairstylists, developing the luxury quotient in salons and creating awareness amongst the right consumers which have helped us grow successfully in the country all these years", he also added that any new strategy formulated by the brand is always designed keeping the interest of our salon partners at the forefront. 
As the pandemic posed a threat to the sale of the products company had a well-devised plan and strategy that was well received and helped the brand to cope with challenges and difficult situations, "When the COVID-19 lockdown began, we worked closely with our salon partners to explore and activate a home delivery model, which enabled our customers to place orders for Kérastase with their salons and have their products delivered to their homes. Since this strategy was well received by our partner salons, as well as our end-consumers, we decided to launch our own Social Commerce channel. In simple terms, Social Commerce – or SoComm – is the sale of products and services through Social media channels be it Facebook, Instagram, What's App, etc," added Rachit Mathur.
Offering new means and models of innovation remains another driving factor for the brand to pull business and brand believes that for a growing luxury brand in India creating awareness is very important with a focus on ensuring the right consumer experience, According to  Rachit Mathur  "we have been focussing on creating high-quality content and ensuring extremely precise targeting, especially on Social Media. Our success with reaching out to new consumers and catering to existing consumers through Social media has, in today's scenario, given us the confidence to open up a completely new channel of Social Commerce working in tandem with our salon partners. Consumers today are looking for authenticity/performance and most importantly experience when it comes to dealing with brands. 
And this makes Social Commerce such a natural fit for the Salon Industry – it is based on the unique relationship shared between the "Expert" i.e. the salon, and the end-consumer. The platform lets salons offer potential and existing consumers the opportunity to discover, consider, consult with an expert and finally make a purchase – all online using social media platforms". The beauty is that this Social Commerce model gives consumers the convenience of online experience, without eliminating the personalization and human element of the salon/hair expert conversation.
Kerastase is marching ahead at full pace with its Social Commerce platform that looks like a unique way of reaching out to consumers, and on asking about the response of consumers towards it. Mathur further says,"We are humbled by the loyalty and love shown by our customers. Despite salons being shut, we have a constant flow of consumer queries asking us how they can still access products from their favorite luxury haircare brand. Our Social Commerce platform was launched early July 2020 and we are extremely excited by the initial feedback and are learning new things every day.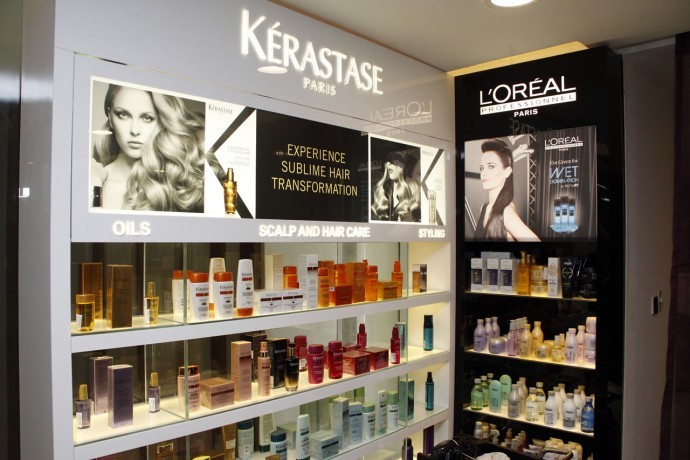 Our strategy is to continue to work and grow with our partner salons. As always we continue to look for the right kind of business collaborations to bring the best of luxury haircare to our customers. Enabling Social Commerce with salons is the way of meeting customer needs through the salon channel for the brand and brand claims to offer unmatched shopping experience to its consumers, "For us, this model is here to stay. What is important to note is that our platform is ever-evolving and we are constantly fine-tuning it to make it as beneficial to our salons and consumers as possible. Going forward, we will add other facets to our Social Commerce platforms, such as an online hair and scalp diagnosis, offers to link their purchase to in-salon services, etc," he said.
 Influencer Marketing remains another vertical which brand wants to tap and has reworked its strategy, "For a niche experience-driven luxury brand like Kérastase, engaging and working with the right kind of influencers is very important. And the company is having an international property called the Kérastase Club, which includes advocates and friends of the brand. We launched the Kérastase Club in India with a group of 30 real users of the brand. These are our real customers of Kérastase who are happy to share their experiences with the brand with their followers. We regularly work with the Kérastase club to curate content across product usage, in-salon experiences, and new launches. As you may already know, actor and model, Lisa Haydon is part of this club. She has been a Kérastase user for over 12 years", concluded Rachit Mathur.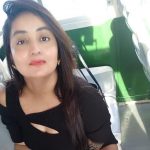 She has been there and done that. After graduating from Delhi University, she completed her diploma in Journalism from Bhartiya Vidya Bhawan, Delhi. Down the line, she completed her internship with National Herald Newspaper successfully,, and went on to Join Mainline Business daily, Business Standard. She also dabbled in image management and brand consultancy. She is a prolific writer on lifestyle entertainment, branding, lifestyle, travel, and politics.
Contact her at hopdesign07@gmail.com