EXCLUSIVE WITH HIGH ON PERSONA FOR DIRECTOR'S CUT
Women directors making top-grossing movies is not unanticipated any longer. But be it Hollywood or Bollywood the number of women making their representation in the arena of film making remains comparatively very low. The trend clearly indicates that men and money rule the roost and mainstream cinema predominantly remains a man's turf. However, the advent of streaming platforms has opened new avenues for women filmmakers, thereby giving them wings of empowerment and the opportunity to unbridle their creativity. Ace filmmaker Nitya Mehra has been tackling her diverse take on different genres and articulating her expression through mainstream cinema and web shows.
Cinema outlines the way we perceive things and people, sadly it has shaped a notion towards women that was dismissive. But with sheer hard work, endurance, and ingenuity directors like Nitya are changing the game and cutting the long misogyny chain in the industry. She unhesitatingly has accepted the challenge while creating some exceptional works of art through movies and web shows. Her exemplary journey has progressed with movies like  Ang Lee (Life of Pie) and Mira Nair (The Namesake), various Indian and International films like"Little Zizou" and 'The Last Days of the Raj,  "Lakshya".  "Don", several short films and TVC's, as assistant director and then a director. She has currently directed three episodes of "Made in Heaven" and is executive producer for the rest of the episodes.
Nitya Mehra talked to High on Persona about her journey from school to films, film making, changing trends in Bollywood, OTT censorship, and the current situation of women in the industry.
Q. Let's start with your childhood memories of "Welhams" as you studied there in Doon, please share with us your fondest memories?
I was born in Amritsar and by the age of 10 my parents were very worried that I may not ever speak English as I picked up Thet Punjabi, so they decided to send me to the public school in Dehradun called Welham. I was sent there from the age of 10 to 17 so it constitutes a huge part of my life. I grew up in the valley of Dehradun. It was so wonderful and incredible, it was like a different world. Where we were living in kind of a cocoon, where we believed that the world is us and it was a very innocent time and I was so inspired throughout that now, years later, hopefully, next year, I am actually going to create a story inspired by my years at Welham. We had fantastic teachers, but one thing that really stood the test of the time was the friends that you made because you left your family behind and your friends become your family and you land up eating, laughing, learning about life about your teenage angst and everything you do everything together, I would not exchange that for anything in the world. Teachers do not realize it but the school really actually ends up creating small little women that are strong feminists. It's a very lovely and unique little world that has taught me so much. And it's a huge part of what I am today.
Q. From where you got your formal training in film making and how did you make a foray in the industry without any background?
When I finished Welham I came to Delhi and I found college to be very Dull as you're so active in the school like Welham whether you talk about Co-curricular activities: I was a part of the theatre, I was a part of audiovisual and  I even used to play basketball. So  I remember my mother at that time used to be very concerned because I  wasn't having a good time at Delhi University at all. Even though I was studying English Literature. And at that time she told me "why don't you use these college years for other activities". So, I joined an advertising agency as an intern but then I realized that it wasn't my calling and during that time, another semester in college I did a video production course and that was the first time I shot a  video and put some audio to it. It was just some monuments in Delhi and I felt so alive. When I came back home and told my mother about it. She asked me, "do you want to tell stories?" and I said, "that's exactly what I want to do and there's something in the visual medium that just gets my heart going." And from there after college, I did a 3 months course from New York where I studied A-Z of filmmaking and the rest is history. I stayed in Delhi for a long time and worked with my dearest friend Aisha and we started a company called 'Dilliwalas'. We did a lot of work from here. We even made our first short film called 'Cherry On  Top' then slowly Bombay started beckoning. I became the first Assistant Director and did a lot of films and worked under Farhan and worked with Mira and Ang Lee, and slowly did that whole climb up and I am still climbing.
Q. Please share your experience of working as an assistant director with stalwarts like Mira Nair and Ang Lee?
I was very lucky to have got the opportunity to work with directors like Mira and AngLee. I am and will always continue to be a huge fan of their work, respectively. I worked with Mira for the first time in 'The Namesake' and I was the second AD on that thanks to Dylan Gray who was the first AD in the film, who met me on the previous film and he was the one who got me on board.
I just love Mira's energy, she works with her heart and so much passion. I love to see what she does with performances and the way she works with her actors. We moved to Kolkata for three months. I really got to know the city well and to work and just be able to be on set with actors like Irrfan, Tabu, and everybody else actually was incredible. A lot of times people ask me is it difficult to be an AD? Do you really get to learn things and can you really become a director after being an AD? I am like, to be on set is a  privilege and it's up to you, what you do with it. You could literally be in any department. It's what you do when you step foot onto a set and you get to work with directors that you actually respect then you can literally stand there and gain as much experience as you can. You can just absorb everything because everybody is working towards making sure that one frame is telling the story that the director wants to tell and that's the magic of cinema very early, I made kind of a vision board, and to be honest Ang lee was never on it because I thought that would never even be an option, but the universe had different plans for me. I don't know how to even quantify or talk about my experience on the ' Life of Pie'. I came on board as India's first Assistant Director, And I always needed to pinch myself. I learned so much from Ang Lee, I learned what humility truly is. I learned that he's a philosopher and a Child. And he uses both those qualities. He always picks up subjects that he is not very familiar with and then that becomes his learning. He told me once that he is very conscious of how he conducts himself on the set because any energy you Emmitt will make its way onto the frame that you're creating and I have been very careful of that ever since. I could spend this entire interview talking about the little things I have learned from the big maestro. It was a life-changing experience and I can truly say, it will always remain one of the best experiences of my life.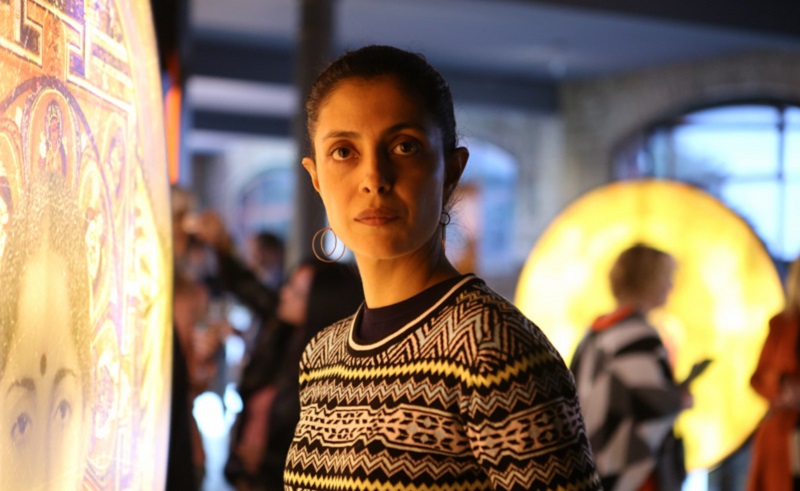 Q. Your mantra to avoid conflict on the set?
I don't think I try to avoid conflicts, I believe when you're working on big schedules sometimes conflicts are healthy. filmmaking is a very collaborative effort. I like surrounding myself with the team that feels comfortable to be able to tell me that maybe something is wrong with the way the frame looks or a prop in the background. Having said that, I am very clear that the last word would be mine, but I welcome the views of my HoDs or their assistance because everybody is there to make my vision alive. But still, if you want to avoid conflicts you put your headphones on. My crew is very very clear, once my headphones are on, you do not speak to me.
Q. Creativity is an art and to serve a piece of creative work every time is a big task. From where you get those out of the box ideas?
I don't think I ever sit down and say okay let me come up with the idea because it doesn't work like that. I think as a human being and as an artist you have to keep your body and mind open to feelings, to be able to feel your instincts and guts and an idea can strike you anytime or any place whether you're shopping or walking your dog. It is only when you're open to receiving, you will be struck by anything, you could be struck by any character or by any person the way two people look at each other. it could be absolutely anything and  That moment happens where you think about an idea. So I don't know where ideas come from. it has very rarely happened to me that I sit down and actually ideate. I Do sit down and ask myself questions like, is there anything in the world I can talk about, and what do I really feel like talking about? The idea of my next script came to me like that. .  I wrote down 5 things that have happened to me but I never chose to speak about it to anyone close to me.
Q. Evolving trends in film making from the time you began to work in the entertainment industry?
I don't know what evolving trends mean in the film making, but I can tell you what differences I have seen.  When I first walked upon a set, I remember, noticing the difference in the number of women and the men on the set, and women were usually confined to the hair and makeup department. But today when I walk on the set, I find more representation of women and in a lot many more departments. I think that's incredible and I encourage that. I have worked with various companies and one of them which is very close to my heart is Excel. It has always been such an amazing home to have, especially as a woman there. I have never felt any difference in the way women are treated at the workplace. The other evolving thing that I find is, steps taken for creating a much more safe environment for women. I remember, for example, if you were in the middle of film city and if a film shooting finishes at 3 in the morning no production used to even offer to drop you home and there were no taxis or rickshaws available and it was a scary time. But I feel now, with the representation of women increasing I think they are looking into a lot many more issues faced by women
The idea is to make the industry a safer environment and I am seeing changes towards it. I don't think we are there yet, but I'm seeing the positive changes and I believe even if we take little steps it is always towards the larger good. Another evolving trend I think is with the advent of OTT platforms a lot many more stories can be told that may not have to suffer the pressure of box office. Ott platforms do give you the liberating space as They don't have as many parameters as for Hindi films and that really helps new and young talents. and  I see a very growing industry and that's great.
Q. Please tell us if you have embraced new trends, advancements in technology, and artificial intelligence in the process of filmmaking?
Yes definitely, that's the part of our job. Even though technologically I am not a very sound person, but I constantly surround myself with people, I engage with them, they tell me what's going around, what's happening with digital cameras, or what's happening with VFX. As far as  Artificial Intelligence is concerned, I'm sorry I am not the right person to talk to. I have not embraced any Artificial Intelligence of sorts in the film world, but when it comes to VFX or DI or Sounds or Lights, I do try to keep up with what new trends are.  I think the idea is that as a filmmaker you need to know what you want to use best that will enhance your story and I try to do that.
Q. Hollywood and Bollywood movies aspiring filmmakers should watch to grasp the nuances of filmmaking?
To be honest I haven't watched anything from the last one and a half years. I think with having a baby and being in the midst of creating two shows and hopefully a film I am not able to find time to watch any stuff. Having said that, I will mention Xavier Dolan's work. He is a Canadian – french whose work I truly enjoy and recently watched 'Queen's Gambit'. I really loved it.
I did watch ' Ludo' and totally enjoyed it. I recently watched 'Masaan' and I was totally blown by it.
Q. What is your take on OTT platform censorship?
I think the current India where we live in, already everybody, be it, filmmakers, writers, or producers have gone through self-censorship and I can see that in my peers and people I speak to because we live in a very volatile time where, if as an artist, I have to go against something which might offend some religion or some community, I do not feel safe. And that is very depressing. I don't understand why you would censor something like an OTT platform because it is a private viewing. Yes, you may see a film or a show with your friends or family, but still, it's a private choice. So why am I as an individual not allowed to consume what I feel like consuming?
Q. Your take on the ongoing debate of Nepotism in Bollywood?
I'm honestly so bored of this topic, it's blown out of proportion. I never knew a single person in the industry and it has been very kind to me. I am not saying I have made it, I have a very long way to go, but I am determined. And I think that determination, hard work, talent, and luck, all these things are huge factors in who you eventually become. This nepotism debate is boring to me because it happens everywhere, in all big industries their sons take over. Yes, it's unfortunate, but I believe people are born with their own destinies and the only thing that links altogether is your determination.
Q. One trend you would like to change in Bollywood?
I don't think I want to change too much. I love my industry, it's been very kind to me, but I do wish for an industry where pay parity between men and women does not exist. It's high time that we get equal pay if we deserve it in terms of our talent to our male counterparts. And the other thing is female representation. If we create a safer environment in the industry for women I think there will be a lot more women that will be able to join the industry. Filmmaking is a very hard profession especially for women as it requires a lot of travel and working at odd timings. It's upon us to make an environment where women feel safe and empowered.  It's our responsibility to make sure that our sets and films empower women and to create an industry where women, who are mothers or who are planning children, believe that they can make home and work happen together.
Q. Projects in the pipeline?
I have Made in Heaven season 2 which I won't be sure of running this time, but I am going to direct the finale episode and one other episode of it. Then I have a show called 'Masoom' which is very dear to my heart and that goes into production mid next year and we'll start shooting it next year for which I'm super excited. I have two other films, one which is being written right now and the other one is just in talks. Then I have another show which I am doing with Mangata Films, based on the book which we're putting together. So, there's a lot going on and I think pandemic has helped in the development of all these projects in a way.
Q. Hollywood directors that you look up to?
Ang Lee and Stevens Spielberg
Q. Films that you would want to suggest as a piece of writing/directorial brilliance?
My all-time favorites are 'When Harry met Sally', 'Annie Hall' and I would say 'Parasite'
Q. Shows that you binge-watch on OTT in the last few days or in lockdown?
As I said, I don't have time to binge-watch shows, but I did enjoy 'Mrs. America', 'Queen's Gambit' and 'Mind Hunters'
Q. How do you think turning off audiences towards OTT platforms has decreased the dependence of filmmakers/actors on big production houses? Or how has it made it easier for new filmmakers to fulfill their dream?
OTT platforms have opened up the market a lot and therefore it has made it easier for new filmmakers, writers, and actors to fulfill their dreams. It's the simple rule of Demand and Supply. What are these OTT Platforms after all? They are just new channels. Like how we used to have so many channels on TV, now these are new channels, so each one of them needs fresh content and just by that demand, we are able to create a lot more job opportunities for filmmakers and writers. Earlier, you had certain types of films as films were dependent on Box Office. There has always been commercial cinema and independent cinema, but now OTT platforms have opened that range up quite a bit and I think it's a great time for storytellers.
Q. Any online program/course/website you would want to suggest to upcoming filmmakers to learn to improve their craft?
I feel for upcoming storytellers it's a great time because you can educate yourself on daily basis I have not been watching stuff but I do go on youtube every now and then and I think Youtube is an incredible place for information and you have all these young people from all around the world having their own channels on youtube that talk about films and crafts and of course, you have all the masterclasses but for no money or whatsoever youtube has these incredible nerd writers and storytellers mean I have a whole list of people and channels on youtube that you can watch that just breakdown a film, they discuss the writing of the film or the editing of the film and it's great and today when I look at the new high-end smartphones I think about the incredible access, to have powerful cameras on a phone. I see young people constantly making stories putting them up I'm not saying that is filmmaking but I think access is just what this generation has to use as their tool because. This generation has access to almost everything. I think that is hard because you really need to be disciplined about what you consume. And once you mark out people whose work you like I think then that is incredible. If I have to suggest, I think any sort of film appreciation course I remember I did one that FDII had organized in Delhi and it was incredible it was eight days of film appreciation, three films a day. That was the time I used to go to film festivals the whole week sitting in the film festival and just consuming and interacting with some maestros that have created those films. I don't know whether it happens anymore. I remember Delhi used to have 'The Osian  Film Festival'. It was an incredible experience and I think they are great learning.
Q. How tech-savvy and gadget-friendly are you?
I am not tech-savvy or gadget-friendly at all. For me, it is a very useful space thing. I like to use my phone to make only calls. Right now I am in search of a new iPod as I don't even like my mobile for listening to music because I feel all these things should be separated. I think everyone got greedy and they want everything in one thing, but I am not like that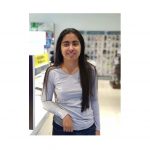 Divya Khanna is the youngest member of the team, with a background in political science. She has joined High on persona print magazine in order to gain hands-on experience in various aspects of editorial coordination as associate editor of the magazine and news site. She has a penchant for writing and enjoys meeting new people and interviewing celebrities. She has a passion for writing, she has an eye for details, loves traveling, and a quick learner. She comes from the Mecca of Indian Journalism, Delhi.
Email: divyakhanna3197@gmail.com