Bollywood & TV actors soaked in the spirit of Mother's day.
Splurge-worthy gifts, dine out or gift coupons for spa pampering for mothers, all this and more used to be a prevailing practice for celebrating mother's day. The celebration of mother's day has always been an extravagant and boastful affair everywhere across the World. However, this year the outbreak of Corona Virus has changed the habitude and mode of celebration. In fact, the pandemic has not dampened the spirit of the day but has changed its landscape and demeanor.
Now the priority is to spend quality time together and find unique ways to make it memorable. We interviewed celebrities from the world of TV and Bollywood and tried to explore how they still plan to celebrate the day in a unique way.
Ayushmann Khurrana

Very talented Bollywood actor Ayushmann Khurrana has been very thoughtful about celebrating mother's day in a unique way. The actor has teamed up with composer Rochak Kohli and Gurpreet Saini and sung a song titled 'Ma(Mother)'. Ayushmann informed us, "I am going to dedicate this beautiful song to all mothers out there, I take this as an honor to sing the song for mothers who invariably and selflessly shape our lives and our world. He also confirmed, "Though every single day should be called Mother's Day, given the sacrifices she makes and the unconditional love that she showers on her child. On this Mother's Day, I have come up with a special song, titled 'Ma', which I am dedicating to all the mothers out there. The spirit of motherhood has always amazed me and I am humbly singing this song in praise of this ever-caring, ever-nurturing force.
Kiara Advani
Bollywood actress, Kiara Advani threw a pleasant surprise for her mother as she not only woke up early before her mother but also chose to make appetizing pancakes to begin the day on a sweet note, The tempting treat of pancakes was served with fruits, a cup of tea and a warmhearted hug by Kiara that pampered her mother. She took to her Instagram story and shared the moment with her followers. The gesture is like a dream coming true for any mother seeing her daughter trying a hand at cooking and mother's day just did the trick.
Tusshar Kapoor
For actor and producer Tusshar Kapoor this day is dedicated to his kids and he plans to spend time with them doing quality things. While speaking to High on Persona he said,"The best thing we can do for our kids is to try and instill a love for books, storytelling, nature, sharing the planet with animals and outdoor play-sports. This Mother's Day let us celebrate how best we can and as single parents or married couples, try to enrich the lives of our kids and empower them. All one needs is love and quality time without any pretensions of what a perfect family looks like or needs to be like! Happy Mother's Day", he concluded.                                                                            
Tulsi Kumar
Ace Bollywood singer Tulsi Kumar is soaked in the spirit of the day and loves the idea of celebrating the day with her son Shivaye. Speaking to High on Persona, she revealed her plans, which included cooking and baking in addition to doing other activities with her son, she informed. "For me, the date 25th November 2017 remains very special, this was the day when I became mother, all my priorities changed from this day onwards and my life starting revolving around my son. I could see a different side of my personality and this transformed me to be a more responsible person. Every day is a special day like mother's day for me and since during the lockdown we cannot go out and celebrate hence we are making most of it at home only. In addition, the plan includes watching a movie together, baking cookies, and playing with my son."
Sohum Shah
Sohum Shah seems to be having gala time nowadays as he is held up in  Royal Rajasthan with his family. He does not regret this but is beaming with happiness. He accepts that he is too busy to spend time with family and lockdown has served like an opportunity that has made this possible. Sharing with High on Persona he said, "I am loving the time I am able to spend with my mother, we are trying new recipes and my mother is also making all my favorite dishes. And on mother's day, I am going to cook food my mother loves," informed Sohum.
Priya Banerjee
Priya Banerjee's mother is held up in Canada due to lockdown hence she will be celebrating it without her being by her side. However, she has plans to indulge in a long video chat with her and spend quality time virtually. She is keeping fingers crossed to meet her mother very soon. She said, " As much as I wish I was there I'm glad she's home and she's safe but I'll definitely be video chatting with her and making sure I get to spend good time with her virtually lol and hopefully, this will all end soon and I can visit her too.
Mrunal Jain
Mrunal Jain is loving every moment of spending time with her mother during the lockdown and relishing Jain food delicacies made by her mother, informing further he told us "My mother has given me unconditional love and I still sometimes eat from her hands. She cooks excellent Jain food for me and I am proud of my mom and want her to feel proud of me one day when I get the kind of success, which she feels I deserve. I am spending a lot of time with her right now, something that I never get to do otherwise."
Anirudh Dave
Aniruddh Dave blames it on the lockdown for not being able to meet his mother on this special day. He said, "I make sure to visit my mother Rajula Dave in Jaipur every year, however, this year lockdown has spoilt the plans and I am unable to move. However, I will still be connecting with her virtually and spend the time. I will make up for this soon."
Kettan Singh
Kettan Singh is happy with lockdown as he is staying with his mother only, he told us, "Now, staying at home, I have realized how much I have missed talking to my mother. I only live with my mother over here. I will be with my mom on Mother's Day and will cook something special for her. I will also play the guitar for her on Mother's Day."
Positivity resonated and the breeze of enthusiasm filled the air, beating lockdown mood everyone celebrated Mother's day in their own unique way.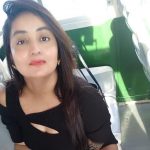 She has been there and done that. After graduating from Delhi University, she completed her diploma in Journalism from Bhartiya Vidya Bhawan, Delhi. Down the line, she completed her internship with National Herald Newspaper successfully,, and went on to Join Mainline Business daily, Business Standard. She also dabbled in image management and brand consultancy. She is a prolific writer on lifestyle entertainment, branding, lifestyle, travel, and politics.
Contact her at hopdesign07@gmail.com