Xiaomi stopped rolling out the Mi A3 Android 11 update that caused the phone's bricking. After the update that was released earlier this week, multiple users mentioned the issue on social media sites, including Reddit. In addition to features such as conversation bubbles and enhanced Do Not Disturb (DND) mode, the Android 11 update for Mi A3 was intended to offer the latest Android experience. In particular, months have passed since Xiaomi introduced Android 11 to other versions, including the Redmi Note 9 Pro and Mi 10.
On Twitter, several affected users complained that the phone was absolutely dead after downloading Android 11 on their Mi A3. As per a thread on Reddit, it doesn't even turn on the bootloader or wake up when it is connected to a PC. That state is also referred to as bricking. After installing Android 11, My Mi A3 was dead, an affected user wrote on Twitter to Xiaomi India's support account. I visited a service center of yours. They're not in a position to repair my phone.
Owing to the buggy Android 11 update, some users have also created a petition on the Change.org website to ask the company to either replace or patch their Mi A3 for free. The problem also seems to be not just confined to the Indian market and affects users worldwide.
Greetings, global Mi fans! We are here to listen to your voice. If you need any supports, we are ready to serve with passion and sincerity! #XiaomiSupport

— Xiaomi Support (@XiaomiSupport) July 24, 2020
It has come to our attention that few Mi A3 users face problems with Android 11's latest OTA update, the company said. Although the roll-out has already been stopped at our end, our teams are working to fix the problem at the earliest. Our top priority is client experience, and we regret the inconvenience caused. We will keep the next steps updated for all users.
This is not the first time, in fact, that Xiaomi faces anger due to broken tech. In June 2019, after installing MIUI 10.3.1, a similar bricking problem was reported by some Mi 9 SE users. Some Mi, Redmi, and Poco users also complained about a boot loop problem in November. The Mi A3 was also affected in July by an incorrect firmware update that disabled its second SIM card. Through a new software update, Xiaomi fixed the problem. Due to several problems reported after its initial two launches, the Android 10 update for Mi A3 was also halted twice.
Xiaomi launched the Mi A3 in 2019 as the last phone based on Google's Android One software. The phone was expected to receive speedy and bug-free updates, being an Android One model. However, this has not been the case if we look at past documents.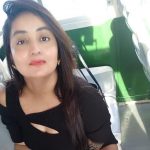 She has been there and done that. After graduating from Delhi University, she completed her diploma in Journalism from Bhartiya Vidya Bhawan, Delhi. Down the line, she completed her internship with National Herald Newspaper successfully,, and went on to Join Mainline Business daily, Business Standard. She also dabbled in image management and brand consultancy. She is a prolific writer on lifestyle entertainment, branding, lifestyle, travel, and politics.
Contact her at hopdesign07@gmail.com