The desire to fulfill dreams and find true love through social media, society's obsession with marriage, sexism, creating fake social media identity, etc. These are not the situations you will see through the recently released web series "Ek Jhoothi Love Story" only. But remains the state of affairs and a quandary for many young people today. The series is getting a mixed response, many are liking it for the soft subject it has brought to light and many feel that the storyline reached a halt somewhere and lost its grip. However, we talked to Madiha Imam, the leading lady of the show, and tried to know how she feels about the response series has garnered. We also talked to her about other aspects related to the series, her affinity, and fondness for Bollywood movies, and her admiration for Indian actors. She asserts," it's a light-hearted web series, so if you have had a very intense workday or whatever and you want to watch something light-hearted, which doesn't require so much of your attention span, you could just go for it. And we hold with the view, she shares because we found the series to be like a fresh breather in the cluster of web series jostling to get their share of laurels and eyeballs.
Q. Tell us about your character?
My character's name is Salma, Salma is a young early 20's girl. She is in her formative years and she has two sisters and a brother and she is the youngest of four siblings, so you can gather all the factors in your head about how the youngest child of the family is usually treated. So that's her issue, she always gets second-hand things and she is not happy about it. She doesn't like the way she looks and there's a little bit of confidence struggle, there are insecurities and a desire to live a life most young girls aspire to, nothing's wrong with that, but she's just trying to sometimes cope up with the situation or just trying to fight them and struggle to get out of the situation she is in because of her financial circumstances and the kind of set up she belongs to and the way she looks. That is Salma for you and to know more about her you'll have to watch the project, but she's a very relatable young the kid who is growing up and figuring her way out and trying to make most of what she has.
Q. What special instructions did the director Mehreen Jabbar give you for the role?
She did not really have any special instructions as long as we were true to the story and we knew what we were doing regarding the narrative, so my character did not require any special instructions. Umm, of course, the director would want you to be focused and all of that, but my character was very regular about certain things and of course things that Madiha Imam would do that were not to be there, so those reminders were given by my director and just to be true to the role and the script, but nothing out of the box was required when it came to Salma.
Q. What was your reaction when you realized that the show will be releasing in India and on zee5?
It was good of course because for an actor and for an artist aapka kaam jab ek aese platform par aata hai, Jaha par audience Zada hai, then you obviously feel good and you feel blessed to have a platform where maybe more people will watch you. They'll recognize you and they'll know you have this talent and if the project does well then the appreciation level of the course goes up, so it feels really nice because you know, we have grown up watching Bollywood so much that we have this innate unsaid feeling, which happens when anybody talks about anything happening from India, it could be a film or it could be something happening on the web, where we just instantly want to watch it, so it was just one of those things. It felt great and as the audiences are watching it and they're liking it, it feels even better!
Q. Give us three reasons why people should binge-watch Ek Jhooti Love Story?
One, it's light-hearted so if you have had a very intense workday or whatever and you want to watch something just light-hearted, which doesn't require so much of your attention span you know, you could just go for it. Second, if you want to relate to something which is happening in your life and trust me, whatever and however, you are there's going to be at least one if not two, aspects of the story that you relate to. And finally, it's Mehreen Jabbar and Umera Ahmed's collaboration, collaboration screams that you should not miss it because of course, they know what they are doing and when they collab they come up with something, it is ought to be incredible and if this is the first time you'll be watching something from their collaboration tell you, this is going to be really fine and very well done show.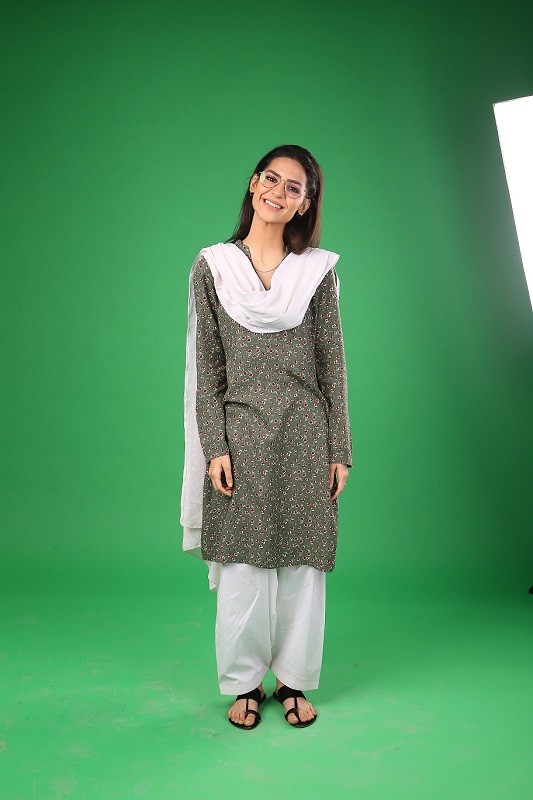 Q. 3 Indian actresses you look up to or whose work you admire?
Oh my God, this question is difficult to answer because of the kind of talent the Bollywood and these actresses have, you just can't compare one to the other, so right from Madhuri Dixit to Sridevi to Tabu and Manisha ma'am because I have worked with her, so I have seen her performance from that to Alia Bhatt to Deepika and Anushka I mean, you can't pick one because all have such a specific distinct way of performing. I would rather go for the films I have grown-up watching the kind of work that I would want to do would be Zoya Akhtar's films those are the kind of films I have looked up to, thinking of it as from the actors' perspective, director's perspective or the audience's point of view and all that. I mean, " Zindagi Na Milegi Dobara even, Gully Boy for that matter, Zoya Akhtar's work has never been too preachy. It's there and you know it is going to give you some food for your thought, just very realistic and the subworld she creates with complete honesty, that kind of work I admire and would want to be a part of.
Q. 3 Indian Actors you would want to work with?
Well again, I would say, same for them, the kind of charisma and personalities they have supremely talented, which we don't even have to say, but three actors Umm, come on, Amitabh Bachchan of course, I would like to work with him, who wouldn't? Then obviously Shahrukh Khan and Saif Ali Khan. Again three huge names and three completely different ways of performing. I would also like to work with Farhan Akhtar, I love his work too. I mean, I can't pick one, it's a tough call. Just a good narrative and everybody's great, so it is going to be an amazing journey regardless.
Q. Tell us something about the functioning of the Pakistani Entertainment Industry?
We are still in a process of setting up a brand new film industry for the audiences. It's a rebirth or revival if you want to call it. As for the television industry, it comes from the place of the heart that I know for sure. I have been working for more than 7-9 years now and it's a very small circle. There are a couple of very honest producers who know what they want to do.
They have different ways of working so they have certain narratives to choose on TV so you know everybody and which way they are going to work, but they try to conduct themselves in the best way possible. The stories, I think, are the beauty of our television industry. I mean, you pick any narrative, it is so nicely done because the storytelling part of it has always been so strong. The television industry has been doing exceptionally well. The kind of work they create and the craft of our writers is amazing. Our directors, there are so many of them, young talented directors and some senior directors, they all are so good. It just functions in a very nice and simple basic way. They try to make most of whatever few resources they may get, but just because the narrative is so strong it stands out, so that's the beauty of our entertainment industry. For films, I can't say much because we're still in a process of bringing about a full-fledged industry, but for the television industry, I can vouch for. They are great people with great ways of working, but as great as they are, they have a very simple and basic way of conducting themselves when it comes to storytelling. A huge number of people watch TV and audiences have always been there with us, so it's just great!
Q. How prevalent nepotism is in the Pakistani film industry? Have you faced any issues related to it, please share.
Not so much, I have not faced any issues as such. I have been pretty lucky. I have gotten good projects so far, but yes, some actors have a family set up jaha par bohot sare actors reh chuke hain par uske bawajood itna koi prevalent nahi hain ki aap bolenge that it gets in the way of a person who had been working so hard but doesn't get the role and somebody else gets it. For me, that has never happened, and as observant as I am, I haven't seen it happening so much, but this is my experience and I'm speaking from my experience. So yeah, I have not faced any of this situation so far and I hope I do not even in the future.
Q. Being a Vj or an actress, what is more fun and why?
I think, I always want to be a VJ because that's just kind of a personality I haven't been able to evolve out of. Umm, people change, I have changed, but that's something which has stayed with me, so I think that is something which is me, it was always me. As for acting, I thoroughly enjoy the process. I love it; that too is a part of me, but because we don't have a music industry working like that in our country right now, my priority right now is acting. It has become my passion and I thoroughly enjoy it. Being a VJ is like my heart, it comes from my heart as I was very young, so it was in my formative years, it has become a part of my personality, so whenever I talk it definitely translates, so it is special for me like that.
Q. 3 Pakistani singers and their songs that the world should know about?
Well there's Shuja Haider, you guys should go online I am sure you guys must have heard his work phir bhi nahi suna hain toh you should, you definitely should, his work is great, I think
you guys definitely know about Atif Aslam and Rahat Fateh Ali Khan, so not gonna name them.
There is Zulfiqar "Xulfi" Jabbar Khan, there are Strings and Bilal Maqsood's collaboration, their the band is called " Strings ", there was a band named " Noori ", Ali Hamza and Ali Noor I mean, I have taken so many names actually, but yeah, all these names you should go online and listen to their work. It will definitely transport you, it will. I used to play all of their music as VJ, just
great music!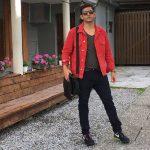 Vijay is an entropic traveller who keeps himself abreast with the developments in every nook and cranny of the world. He is a treasure trove of information about unexplored destinations and happenings in various parts of the world. He is connoisseur of fashion and trends and keeps a tab on practically all the leading designers and fashion houses of the world. Styling for fashion shoots and magazines remains his forte. He has vast experience in fashion shoots and events and exceptional grasp over the language and has written extensively on fashion, travel and style trends etc. He makes an immensely valuable contribution to HOP.
Email: vijay1862@gmail.com