Mithila Palkar, famously known by her reel names- Kavya from Netflix's Little things and Meera from Girl in th City TV series. In a candid interview with HIGH ON PERSONA, she unspooled how she is coping up with the lockdown and an inside tour into her thoughts about life and how she sets small goals to keep her moving and not lose out on living a splendid life even in the times of distress. No wonder her effervescent, cheerful yet very unruffled, sorted, and placid nature reflects through her performance.
With OTT platforms gaining wider popularity over any other medium Mithila and her charisma has left many spellbound and awe-struck, little for Palkar and more for her outgoing ambitious characters whom she brought to life and made it all look viable.
She has been receiving well deserved applaud for her histrionics every time she is appearing on the screen. Her journey to success has been strenuous but with her undeviating attitude, enduring spirit, and tenacity she graciously achieved goals that looked hard-won and indomitable.
Speaking of spending lockdown with her grandparents and living in the little moments she seems to have found peace within herself, a workout routine to burn excess energy and a mind soothing chess game with her 'Ajoba', followed by cards with 'Aaji' has kept her all occupied during this quarantine period.
Q- Under the crisis situation how are you managing to keep your spirits high and efforts you are taking to keep yourself relevant?
The quarantine phase has given me an opportunity to get back to my fitness routine. In my routine life, I used to work out as per my availability about 3-4 times a week, but now I can put in more time and be regular since I'm at home. My fitness trainer trains me through video calls. 
Q – How have you set your daily schedule to keep yourself busy?
I am generally not a daily schedule kind of a person. I take each day as it comes whether there is a lockdown or no, it is just not me. So every day there is something new to do and I indulge myself in that. Nothing is really like a setting stone. I don't put things into a calendar. 
Q- How creatively are you spending your time?

I've got back to learning Kathak once again. My guru Radhika Phanse is teaching me this dance form through online sessions and I'm deeply thankful to her. 
Q- As people follow celebrities for various things, please tell us in-depth about the Immunity booster diet that you are taking, these days, starting from breakfast to dinner?
I have no specific diet that I follow. My grandmother has always made a whole, nutritious meal comprising of dal, roti, chawal, and vegetables. And we eat this every day. Sometimes a fish/chicken curry is added to this. So if I'm eating at home, I'm never overeating or eating anything unhealthy. It makes it easy to watch what I eat.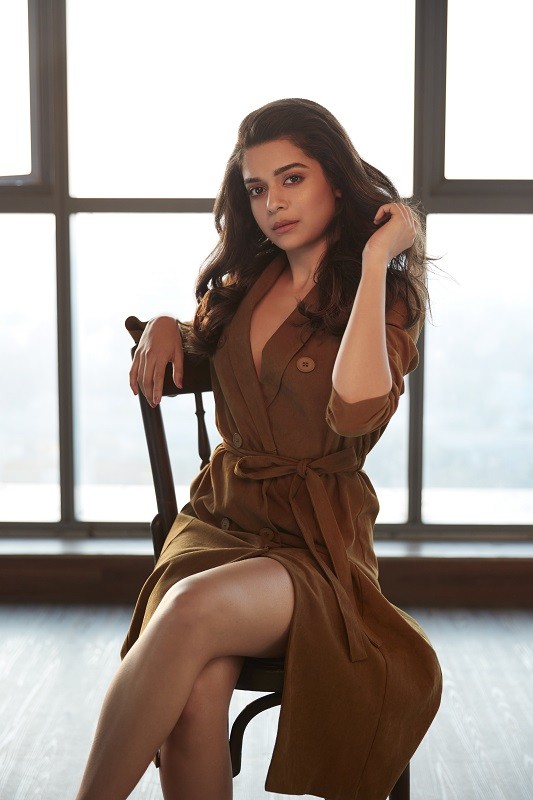 Q- The best part you are enjoying being at home?
The best part is that I am getting to spend a great amount of time with my grandparents. 
Q- Who is staying with you from your family and how is your equation with the person now as during normal days you are busy and don't have this much time for family members?
I am living with my grandparents and I'm very close to them. I play chess with my Ajoba and cards with my Aaji. For them, it matters a lot that I'm home as they missed having me around. I also try and cook for them once in a while.
Q- What are your plans to hit back post COVID, impending work n ventures that you have to complete?
I have a few projects in the line-up so after we get back to our routine, I will start on working them. 
Q – Positive words for readers of High On Persona?
I'll share personal learning. I have come to realize that it's alright to take life at your own pace. I have started valuing the little things in life and that is my biggest takeaway from this lockdown. 
Q- This was the germinating time for many new entrants, what is your advice to them on coping with lockdown?
Yes it has been a very difficult time for all the new entrants. It is hard but please be patient. I know that you were just starting out, it was just about to begin and now this lockdown has put a hard stop to it. But do not worry because nothing is ending. It's just a really long pause. So let's wait and see what the future holds for us and let's hope that it only holds good things. For that we need to stay in and flatten the curve so it is important that we are patient with this because there is no other way to cope with it as of now. Let's just give it some time and everything will be fine. 
Q- What do you think India can do to overcome the situation and improve its condition?
I personally think that testing has to be rampant. I am no doctor but from whatever I understand and from what I have been reading, I am just a layman trying to understand it like everyone else. Without the testing being rampant, we won't be able to segregate the positive and the ailing cases. This is what my layman logic is that if testing is rampant then a lot of things will immediately fall in place. 
Q- In the wake of this catastrophic situation, how your perspective has changed towards life?
We need not take the pressure of doing things all at once. We aren't trying to compete with anyone here. Self-reflection and learning are great but not at the cost of de-moralizing ourselves. These are lessons we should learn every day not just because now we have much time.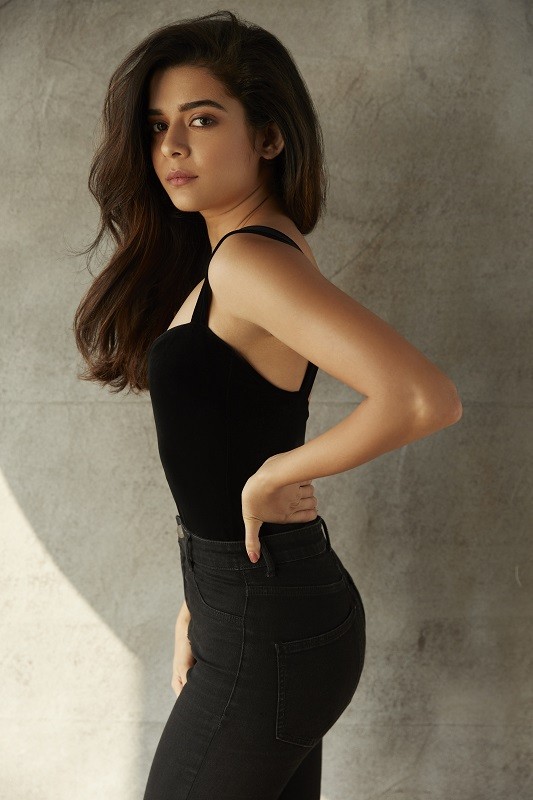 Q- Which shows are you currently binge-watching?
Pushpavali season 2, second edition of Big Little Lies, and Killing Eve. The show friends has always been my go-to-thing to binge on. 
Q- Books you would want to suggest?
In lockdown I believe anything that you are watching or reading should make you feel good, at least this is what I am seeking. The dramatic and serious scenario outside is not working for me right now so I am trying to watch or read things that make me positive and happy. Just pick up any Roald Dahl book. I know that he writes a lot of children's stories but I swear there are adult stories by him that you should be reading. There is a big fat book about Roald Dahl's short stories for adults and it is phenomenal. 
Q- Which place you would want to travel after this lockdown ends?
I would first want to be able to move around freely, just that for me would do it. Eventually I will compile places in my bucket list but right now I just want to go to Shivaji Park, that's it. 
Q- How would you suggest people to stay away from fake news and WhatsApp forwards?
For all of us as responsible citizens of this nation, it is imperative for us to work in coordination with our government right now. Read the right literature, speak to your local doctors, and just don't believe in random WhatsApp forwards. Always make sure that the source of your information is authentic.