Mouni Roy, who comes from TV to Bollywood, has left no stone unturned to win people's hearts with her work as well as her style. As for her beauty and style, she always stays in the headlines. Some of Mouni Roy's photographs are also going really popular, in which she is seen posing in a golden skirt and a black jacket.
In this dress, Mouni Roy looks very glamorous. The actress shared these photos of her Instagram account.
View this post on Instagram
The glamorous style of the actress is seen in these photographs, which actors are not tired of praising. Mouni Roy posted these pictures and wrote, "Life is amazing, especially when I know what to do with it."
View this post on Instagram
Adaa Khan also commented on these pictures of Mouni Roy. Adaa Khan responded to Mouni Roy's pictures by sharing an emoji. Mouni Roy has posted several more pictures in this dress, in which her pose is worth seeing.
His web series 'London Confidential' was released a few days ago, talking about Mouni Roy's job front, and his work is also liked. Mouni Roy starrer this series is full of thrills and violence.
View this post on Instagram
She ventured into the film world with Akshay Kumar's film Gold, talking about the actress's Bollywood career. The actress also appeared in the movie Made in China, in which she played the lead role with actor Rajkumar Rao. Mouni Roy will also be seen with Ranbir Kapoor in the film 'Brahmastra'.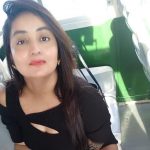 She has been there and done that. After graduating from Delhi University, she completed her diploma in Journalism from Bhartiya Vidya Bhawan, Delhi. Down the line, she completed her internship with National Herald Newspaper successfully,, and went on to Join Mainline Business daily, Business Standard. She also dabbled in image management and brand consultancy. She is a prolific writer on lifestyle entertainment, branding, lifestyle, travel, and politics.
Contact her at hopdesign07@gmail.com