In 2020, Maldives was a popular holiday destination for Indians.
India has always been a crucial Maldivian market. Since the reopening of the borders, slow and steady growth has been seen in arrival statistics. By the end of 2020, India had become the number one source market for 62,905 Indian tourists holidaying in the island country, according to figures from the Ministry of Tourism of the Republic of the Maldives, representing 11.3 per cent of the overall market share.
India was ranked second in 2019, after China. In the midst of COVID-19 and the air travel bubble that was launched between India and the Maldives, this growth accelerated due to different travel restrictions. This provided a positive route for additional flights from India, providing travelers with much-needed opportunities to visit Maldives.
Russia took second place after India with 61,388 visitors, followed by the UK with 52,716 tourists, accounting for 11.1% and 9.5% of the overall market share, respectively. On 15 July 2020, the Maldives opened their borders with strict safety measures for travelers. In compliance with HPA guidelines, resorts, boats and guesthouses have opened their doors to visitors.
As it is geographically blessed by its remote nature, Maldives has become a perfect place for travelling, making it one of the safest destinations to fly to right now. Bollywood's celebrities opting for stays at high-end resorts and organically promoting the destination is largely inspired by incoming travelers from India to the Maldives.
Despite the pandemic, Maldives tourism has done well, according to Thoyyib Mohamed, MD, MMPRC. We anticipated a strong last quarter for tourism, but in December the results were beyond expectations. India has always been our target market. In recent years, the list of Indians' most preferred holiday destinations has risen very quickly in the Maldives.
In order to meet the latest trends and to get the most out of our business efforts, we had to re-strategize our marketing activities during this unprecedented era. We have been continuously trying to study the actions of customers accordingly and prepare our efforts for 2021. In 2020, the Maldives reported 555,399 arrivals and achieved their target of 500,000 arrivals for the year. For 2021, 1.5 million arrivals are targeted by the authorities.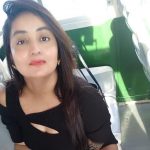 She has been there and done that. After graduating from Delhi University, she completed her diploma in Journalism from Bhartiya Vidya Bhawan, Delhi. Down the line, she completed her internship with National Herald Newspaper successfully,, and went on to Join Mainline Business daily, Business Standard. She also dabbled in image management and brand consultancy. She is a prolific writer on lifestyle entertainment, branding, lifestyle, travel, and politics.
Contact her at [email protected]