"I love Kunal Kemmu as an actor, I think he is seriously unexplored": Rajesh Krishnan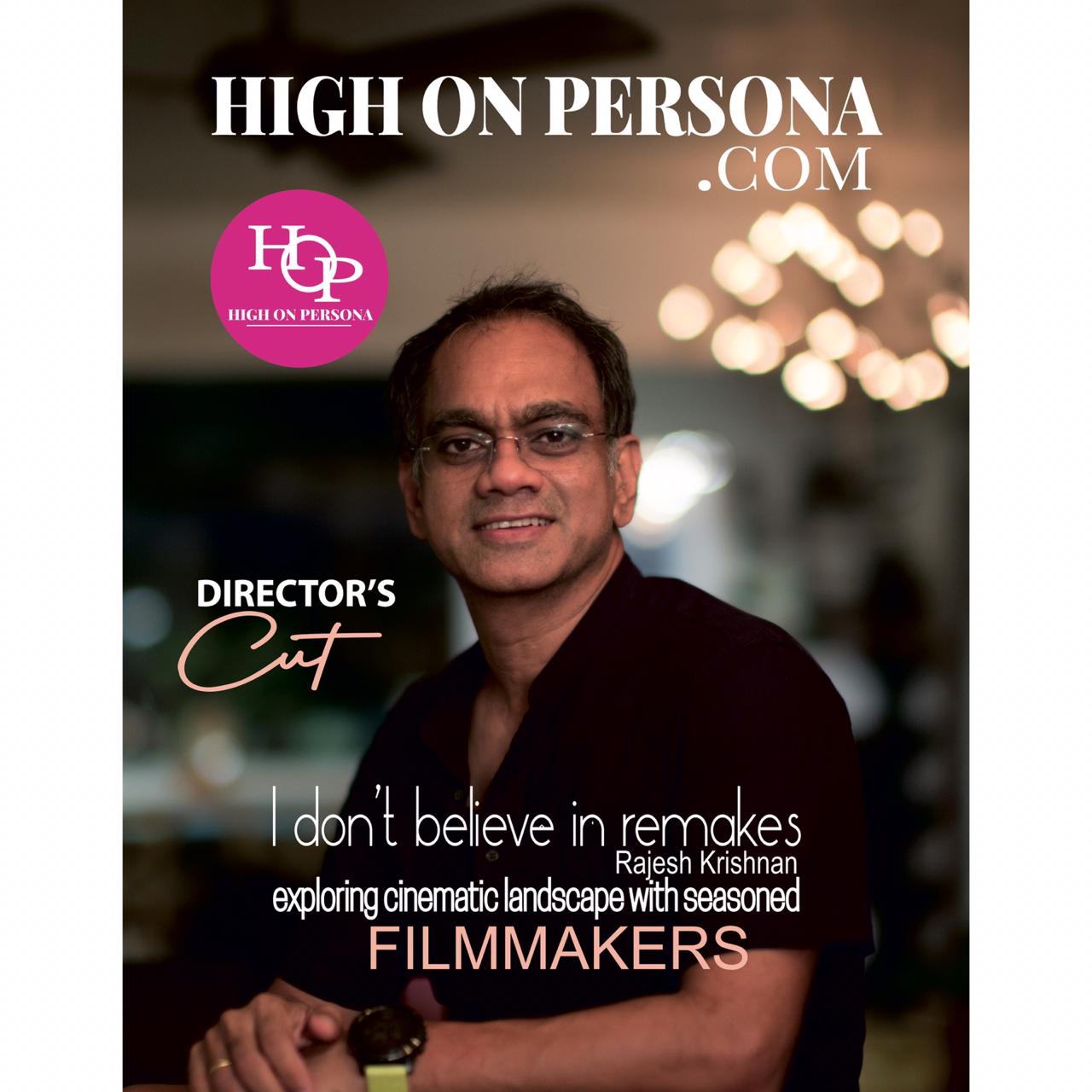 It is said that 'Do not take life too seriously. You will never get out of it alive.' Rajesh Krishnan who is an actor, director, screenplay writer, and producer, works on the same formula in his personal and professional life. Rajesh has been a keen admirer of comedy and puts an essence of humor in every project he becomes a part of, as he thinks of comedy as a currency.
He was appreciated and acknowledged for his directional skills in 'TVF Tripling' but his directorial debut movie 'loot case' which released on Disney+Hotstar in July has reaped him accolades from the viewers and the critics both on all facets. Rajesh Krishnan who was an ad commercial and web series director in the past has also acted in many waggish commercials for TV.
While interacting with High on Persona for its special series 'Director's Cut", Rajesh Krishnan talked about his projects of past and future, his journey in the world of entertainment, and his love and penchant for comedy.
Q. Everyone is aware of your love for humor, Be it commercials or web series, What attracts you to this genre?
I think comedy is a serious art form and true practitioners will never get bored of it. You can pretend to be serious, but you can never pretend to be funny – if you've got it, it's a rare gift and it will always be in currency. And if you can make everyone else laugh as well, on your way to the bank, tell me if you know a better way of making a living.
Q. What were the pros and cons of your debut movie releasing on the OTT platform that too during the phase of a pandemic?
Considering it was made for the big screen, as an artist it was frustrating to not get to see and learn from the audience's reaction in theatres. The exciting part was the widespread reach that OTT gave the entire project.
Q. Do you think OTT platforms have expanded the industry's business or have they snatched the limelight from mainstream cinema?
I think in COVID times, OTT did a much-needed job of filling a great void. I am no industry expert, (I am only one film old) I believe the experience of watching a big film in a theatre is unique and therefore, not easily replaceable. So in my view, both will co-exist and keep serving the audiences depending on their appetite for entertainment.
Q. Out of ad commercials, web series, or movies, which one you prefer?
It's like asking what do you prefer more – starters, main course, or dessert? I devour each of them with equal hunger. Commercials are my foundation, a window to my understanding of filmmaking. Every commercial throws a new challenge – we simply cannot afford to fail. You have 30 seconds to make someone laugh and make a pitch. In my limited experience of making a series or a film, I've so far learned that there is a little more elbow room to explore, experiment, and manipulate the storytelling graph.
Q. Which genre would you like to explore in the future?
Horror, war, romance, spy thrillers, mythology, period drama, sports, investigation, political drama – pretty much every genre!
Q. While filming Tripling, did you anticipate the overwhelming response that the web series garnered?
I think, we knew that we had made something we immensely enjoyed watching. But I did not imagine this kind of a response in my wildest dreams.
We had approached it with utmost honesty. Regardless of how funny the scene as if it felt just like a removable gag we threw it out – unless it moved the story forward. For me it was simply educating to know how to respect the attention spans of an unapologetically ruthless and acutely aware OTT-consuming generation.
Q. How did you perceive the appreciation and love that 'Lootcase' garnered?
We felt very vindicated. Every single person involved in the project knew we were going to be a small film. We had to work harder, be sharp with our benchmarks in our own two penny way. Personally, I felt relieved that the audience didn't feel cheated. My conviction in our processes went up by a few notches.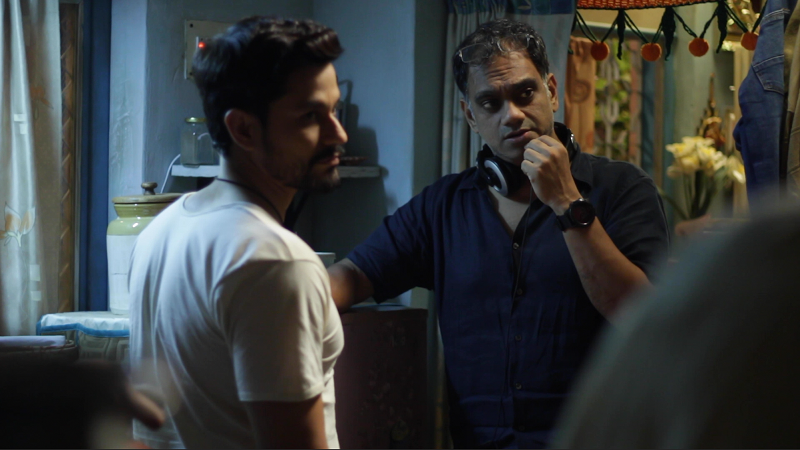 Q. Who do you think is the most versatile/ bankable actor in Bollywood from the current lot?
I am very new to the commerce aspect of filmmaking. But I love Kunal Kemmu and having worked with him, I think he is seriously unexplored. Let me put this differently, here are a set of actors I'd like to work with (in no particular order) Pratik Gandhi, Shahid Kapoor, Pankaj Tripathi, Sumit Vyas, Vicky Kaushal, Fahadh Fasil, Saubin Shahir, Surya, Parambrata Chatterjee, Jim Sarbh, Rajkumar Rao, Sidhdhant Chaturvedi, Jeetendra Kumar, Gajraj Rao -(my brother from another mother!), Kartik Aryan, Ranveer Singh, Ranbir Kapoor, Vijay Sethupsathy, Vikrant Massey, Neeraj Kabi, Vijay Raz, Pawan Malhotra to name a few! As far as the ladies go there's Zoya Hussain, Shobhita Dhulipalia, Bhumi Pednekar, Rasika Duggal, Tabbu, Shabana Azmi, Neena Gupta, Deepika Padukone, Parvathy Thiruvothu Kuttuvatta (everyone from Kerala) Radhika Apte, Taapsee, Alia Bhatt, Sanya Malhotra – again to name a few…
Q. If you were to produce a film, who do you think is the most reliable actress in the industry?
You are hell-bent on throwing me under the bus, aren't you? Honestly, that's a hard one. I have no idea how to answer that.
Q. How can upcoming filmmakers approach you for assisting in future projects?
Oh, I am easily reachable on social media – Instagram, especially – @rajoosworld. My company is in the process of putting a mechanism in place on our website
sodafilms.net
Q. Three Films that you would want to suggest as a piece of writing/directorial brilliance.
The Good, The Bad and The Ugly (Sergio Leone) Underground (Emir Kusturica) Fargo – Coen Brothers
Q. Three shows that you binged watch on OTT in the last few days or in lockdown?
Crown, Scam 1992 & Mindhunters.
Q. Any online program/course/website you would want to suggest to upcoming filmmakers to learn to improve their craft?
 Masterclass
Q.  If you could work with any actor/actress from yesteryears (the 60s-80s eras), who would it be?
Answer: Smitha Patil, Sanjeev Kumar, Utpal Dutt, Sadashiv Amrapurkar, Neelu Phule, Tilakan, Kamal Hasan
Q.  If you were to re-make a film (could be from any industry/language), which movie you would choose and why?
I don't believe in remakes – one shouldn't mess with Mona Lisa. But for a long time, I wanted to remake a film called 'The Killing' made by Stanely Kubrick in 1956. If you see the film, you'll know why.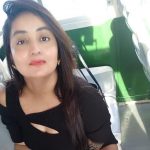 She has been there and done that. After graduating from Delhi University, she completed her diploma in Journalism from Bhartiya Vidya Bhawan, Delhi. Down the line, she completed her internship with National Herald Newspaper successfully,, and went on to Join Mainline Business daily, Business Standard. She also dabbled in image management and brand consultancy. She is a prolific writer on lifestyle entertainment, branding, lifestyle, travel, and politics.
Contact her at [email protected]