Now more than ever during the COVID Pandemic anxiety and restlessness people needed intrapersonal communication with the GOD inside them, that's when the second telecast of Mahabharat show proved to be a big source of solace and became very popular because listening to purport from Geeta and knowledge of karma gave secure feelings and calmed the nerves of many.

Reel life Krishna in serial Mahabharatha and Real-life star of many Mythological dramas, Actor Sourabh Raaj Jain has the power to bring mythological characters to life and he creates a spell of charm that is hard to break. He's someone who doesn't shy away from the challenges an artist must surrender to, from playing a Character of highest authority like the character of Lord Krishna and the wisdom to portraying a Negative character in Chandragupta Maurya, 'Dhananad', a sinister king feared by all, is indeed an act of valor.

In a candid interview with 'High on Persona' Jain spoke about feeling the sense of responsibility and the daunting task to portray a GOD who walked on earth with human emotions. But, it only helped him in making himself a better actor because he too is a believer of  'Karmanye Vadhikaraste, ma phaleshou Kada chana' meaning fulfill your duties and the fruit of rights will follow. He also gave us insight into how the values and preachings of Krishna help him during challenging times and left a message for the readers of High on Persona.

From, host in 'Mahapuran', the narrator in 'Radha Krishna', actor in TV Shows like 'Mahakali' and 'Mahabharat' Sourabh has come a long way. "To understand the character and create a make-believe scenario I meant every word of the dialogues I spoke in and as 'Mahabharata's'  Lord Krishna, exclaimed Jain.
Mahabharat is a show of persistence, concentration, and patience and to get applauds for a Vibrant character like Krishna, Jain has no doubt proved his mettle in the TV Industry and has become a name hard to forget, he comes off as team player giving the credits of the show and his character's success to his caste and the makers saying he's been fortunate that everyone put a lot of trust in him and his credibility as an actor. Versatile and dynamic are go-to words for Sourabh considering the wide range of dramas and characters he played including his appearance in the reality TV show 'Nach Baliye 9' with wife Riddhima, He gives the credit of his achievements to his mother and better half for keeping sane in him same.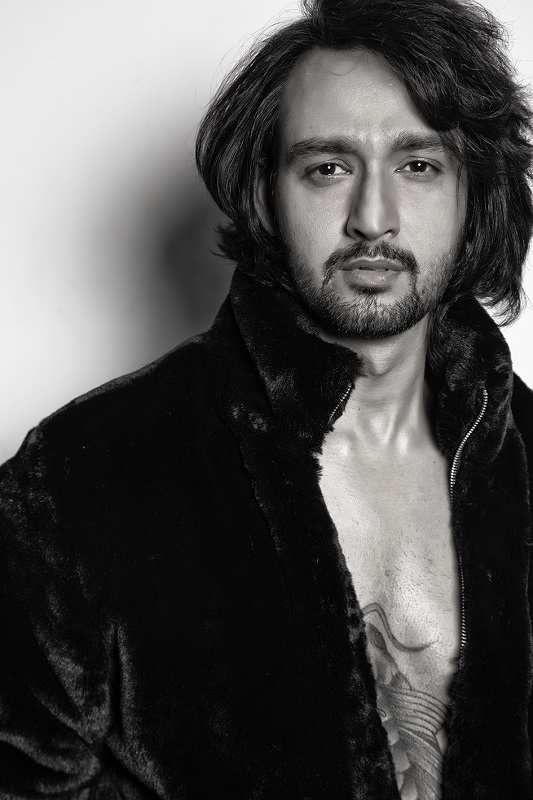 From not very influential at the beginning of his career to a mega tv star known for playing a character larger than life, a character with perfect dialogue delivery and adequate pauses synchronized with apt facial expressions speaks of the harmony Sourabh has placed between him and his characters for which the audience gave him the splendid amount of love, support, and affection.
He remains a persona who's inspirational videos on youtube as Lord Krishna are hugely popular and give directions to many in search of peace and tranquility, people take these videos as gospel and follow them religiously.
Q. How spiritual are you when it comes to real life?
In real life, I am honestly not even aware or sure of how I feel about being spiritual. Though I do have a tendency to introspect. So if that comes under any frame of spirituality then well it is.  
Q. Lessons of Geeta you learned and follow in real life too and you would like to pass on to our readers too?
The most known lesson of the Geeta which is 'Karmanye Vadhikaraste, ma phaleshou kada chana', is what I totally believe in. It means 'karm karte jao par phal ki iccha mat karo'. Though it is one thing to believe in it and another thing to practice it, so I try and practice it to the best I can most of the times. Sometimes I do falter but then manage to get back on the right path.

Q. Mahabharat has been praised more in the time of lockdown, than earlier when it got aired for the first time, what is your take on that?
A lot of love and support was shown through social media sites when it originally got telecasted as well, Though now due to the lockdown, it is being watched by a lot more viewers, so it honestly feels great to get so much love, appreciation, and support for the show We all have worked on, not once but many a time and all from across the world!  
Q. How difficult was it for you to play the role of Krishna? How did you bag the role of Mahanayak of Mahabharata?
It was challenging because first of all, it felt like a big responsibility to portray the role which is so widely loved by people, a responsibility which I still feel on my shoulders to have carried it, even now! Coming to the nuances of Krishna's character, there are so many graphs to it ranging from a very subtle liquid-like personality to a very calming demeanor with a know full yet naughty smile to times when his eyes are the only way of communicating. There were a lot of elements put together, God who walked on earth as a human with its emotions. All of this was possible because of the great team that worked for Mahabharat.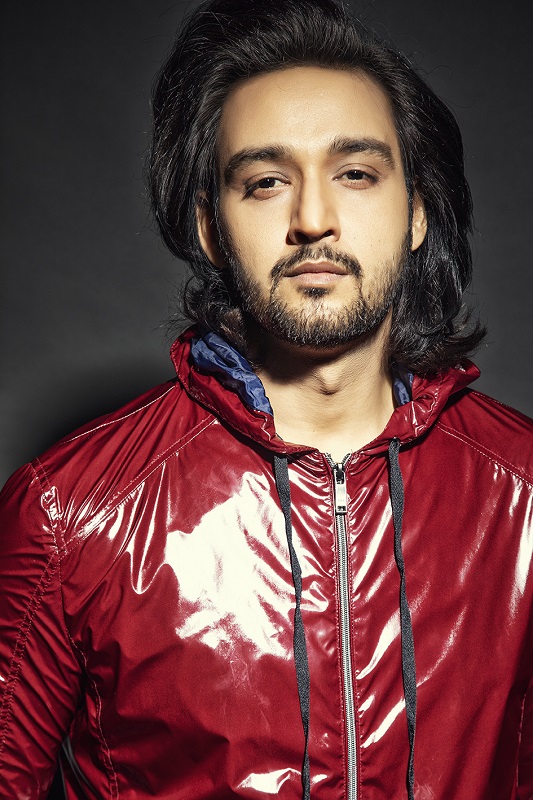 Q. Who was your inspiration behind the role?
Just the character Krishna is so inspiring that I honestly didn't have to look out for any other inspiration. In my head, I just surrendered myself totally in the hands of Krishna and that's how I did the part.  
Q. Any special advice did Siddharth Kumar Tewary gave you before beginning the show?
Sidharth Kumar Tewary had once told me that I should always mean each and every word I say while playing the role of Krishna. That's what I thoroughly followed throughout the course of the show. 
Q. What was the atmosphere on the set?
The atmosphere on set was great! The star cast too was huge, and I was there from the very first episode but initially, I had to perform solo due to the Krishna Gyan sequences, so performing with the rest of the cast came a little later after which we really had a great time bonding together! 
Q. Who do you think is one of the best actors from the cast?  
The entire cast did their job amazingly well, and that's why the show came out to be the way it did! Many people tend to say that when the show is good it gives an extra benefit to the actors playing the characters, but I actually feel that when all the actors are playing their part right in the best ability, then that works really well for the show. That is what happened with Mahabharat as each and every character did full justice to their roles!   
Q. What are your future plans? Any plans for reality shows or web series? 
I did work on Nach Baliye last year, and I am looking forward to work on more reality shows as well as web shows. Though the content has to be really good!   
Q. After essaying a larger than life role like Krishna what made you pick a negative role of 'Dhanananda' in 'Porus', why and how did that happen? How do people react when they see you making a shift from spiritual dramas to soap operas?  
After playing Krishna in Mahabharat I played Lord Shiva in Mahakali. It was the role of God, but Krishna and Shiva are two very opposing characters to play. After that I got an opportunity to play Dhananand which was out and out negative, but I took it up because it was challenging to even think even for myself, about how I would fit the bill of playing this character after portraying God's role. Though it was all thanks to team Swastik and Sidharth sir who put in their trust in me to play a negative character. Luckily people accepted it and loved it, and the kind of messages, reactions and feedback I got was truly overwhelming.   
Q. According to you which was the most difficult part to play in Mahabhartha?
I can't pinpoint any difficult part I played in Mahabharat, because I thoroughly enjoyed each and every scene so for me to segregate between a difficult or easy part is honestly not possible.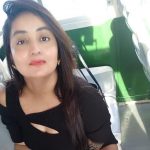 She has been there and done that. After graduating from Delhi University, she completed her diploma in Journalism from Bhartiya Vidya Bhawan, Delhi. Down the line, she completed her internship with National Herald Newspaper successfully,, and went on to Join Mainline Business daily, Business Standard. She also dabbled in image management and brand consultancy. She is a prolific writer on lifestyle entertainment, branding, lifestyle, travel, and politics.
Contact her at hopdesign07@gmail.com