Up close and personal with mega star of Pollywood – Harish Verma
Highlights
Get to know what lies in store for the Punjabi movie industry post-COVID crisis from Harish Verma

Prospects of Punjabi entertainment on OTT platform

Issue of nepotism in the entertainment world, get to know all this and more from the megastar of Punjabi Movie Industry.


---
He is reticent and a man with a few, yet consequential words, however, theatre, poetry, singing and cinema remain the right medium of expressions for him. Punjabi's are known to be full of beans with a flamboyant lifestyle, high on glam and shimmer but Harish proves this otherwise as simplicity and humility define his persona and he lets his work speak for himself.
Harish, the most bankable star in Punjabi cinema and a versatile actor got candid with High on Persona on a variety of issues and gave us the sense of what lies in store for the Punjabi movie industry post-COVID crisis, lockdown and the resilience for the same. During the interaction he touched upon many vital issues including Punjabi cinema in today's time, addressing the issue of drug menace in Punjab, prospects of Punjabi entertainment on OTT platform, issue of nepotism in the entertainment world.
As the star is all geared up to resume shooting for his forthcoming movies and awaiting the release of his forthcoming projects,  he continues to inspire the youth of Punjab through his songs, films, and films and poetry. Barkha Arora spoke to the heartthrob of Punjabi Cinema who poured his heart out on several issues that he has never revealed before. 
After proving credentials in the world of television, theatre, and cinema, the actor is a game to explore the landscape of web shows.
Q. From 2010 to now how fulfilling has your journey been so far?
My Journey has been very fulfilling and satisfying though its been full of challenges. My love for acting emanated before I started doing theatre and that formed the foundation of my acting career.  All the credit goes to Sardar Gursharan Singh Ji, ace theatre Director, as under his guidance and mentorship I learned the finest nuances of acting. Afterward, I stayed in Mumbai and auditioned for many projects, following which I got selected to portray the role of 'Avtaar', the famous character in popular tv serial 'Laado'. The show became an instant hit and hugely popular with the audiences. Fortunately, I got rave reviews for my performance from the viewers. Incidentally, Madhurjeet Sarghi who played the role of my Bhabhi in 'Laado' introduced me to her husband one day over dinner who was very forthcoming about his admiration for my work. He offered me the lead role in Punjabi movie 'Yaar Anmulle'. I was overwhelmed and greatful to learn about his confidence in my work. Since then there has been no looking back as I have continued to work in a string of movies that have struck the right chord with my audience.  
Q. Did the thought cross your mind to do roles in tele serials too, after the success of 'Laado'?
Yes, I had thought about this too and during this time I kept getting lucrative offers for many tv serials and I was also approached by a few Bollywood directors. But I did not find anything that would attract me to take up the projects. My immense love for Punjabi cinema kept me in Punjab and I decided to serve my audiences here  until I got something really exceptional and I am deeply thankful to the Punjabi film industry and the audience for giving me the opportunity to prove my credentials as a singer too as singing remains another passion from my childhood days. 
Q. Why has Punjabi cinema not evolved the way it should have?
It's not that, well in the past few years the growth of Punjabi cinema has been phenomenal and it has garnered huge popularity in the international markets too unlike earlier Punjabi movies. These days audiences want sensible content and entertainment that keeps them glued to the screen and Punjabi cinema certainly serves all elements of entertainment, comedy, great music, and much more. Coming back to your point I would agree that Industry is still evolving and there are definitely bottlenecks that need to be tackled. Moreover, Punjabi cinema has to match the level of technological advancement of movies made in Bollywood, south, and west. Change is happening but its a continuous process and can't happen overnight. Music still remains the USP of Punjabi Cinema and directors are now focussing on quality content too which was not the case earlier. I'll give you an example of ace director Anurag Singh who made 'Yaar Anmulle', 'Jatt and Juliet' and PUNJAB 1984 these movies were very successful and had a strong content and pther directors also made big movies. My other movie 'Golak Bugni Bank Te Batua' tackled the issue of demonetization and portrayed ethos of realistic cinema.
Q. What is your take on Punjabi Cinema in addressing the issue of drug menace in Punjab?
In my view, government and NGOs are trying their optimum best to eradicate the menace from the lives of youth. Youngsters follow filmstars and try to imbibe the qualities and lifestyles that film stars have. Hence people from the industry need to be much more sensitive and responsible in our conduct and approach. What we do or show on the screen, or for that matter now in the age of social media what we post on social media also becomes viral and embraced instantly by the youth. The issue of drug menace has been dealt by Bollywood and Pollywood both but there has to be more movies showing the cruel side of the menace hence I would beseech filmmakers to not to glorify the issue.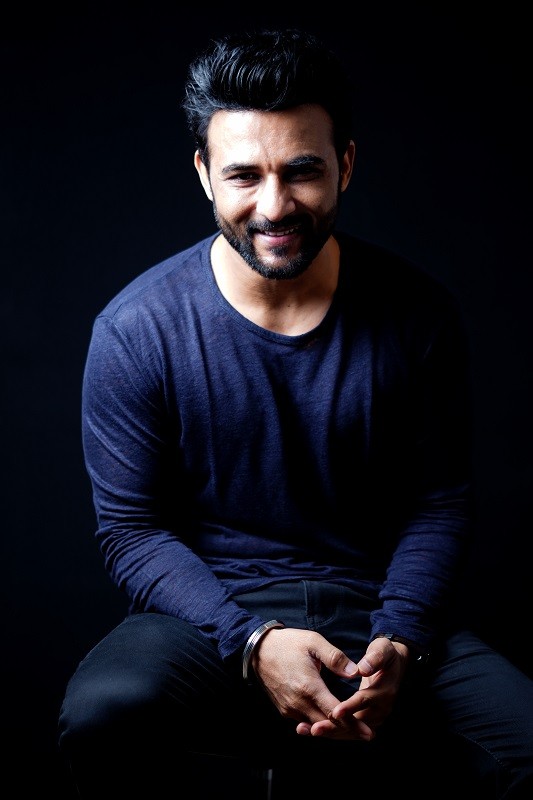 Q. Please tell us about your soon to be released movies and projects that are in pipeline?
I am very excited for "Yaar Anmulle Returns", I am also keeping my fingers crossed for movies that were slated to be released before pandemic struck but got postponed in the wake of the situation. I was supposed to travel to England to finish off my shoot but that plan is also on hold, for now. In addition to all this, I am reading a few scripts for the OTT platform.  
Q. Since many Bollywood directors are releasing their movies on the OTT Platform, maybe you could also contemplate going through the medium of OTT for releasing your movie, any such plans?
We are still contemplating and evaluating the current situation, so far I have seen one Bollywood movie 'Gulabo Sitabo' releasing on an OTT platform and few others slated to get an OTT release but the majority of the big-budget movies stand postponed to later release dates. I believe that movies could have done better business and reached bigger audiences if released on the big screen. Hence, I don't want to take chances as a lot remains on stake when a movie is made so I prefer to wait and watch. In the end it's the producer's call.
Q. Due to the pandemic COVID 19, what kind of challenges Punjabi movie industry is facing?
Punjabi movies are made on a frugal budget, and in the wake of the pandemic situation, it is more challenging for a producer as he has to incur the cost of several things like insurance of crew, sanitization, ppes, and many other things, as a fall out of the situation. Even producers are not willing to take risks hence it's wise only to put the plans on hold till problems subside. Even if the movie is made there is no avenue to showcase it, the audience will not go to theatres under prevailing circumstances. 
Q. How comfortable are you to shoot for the movies now as norms have changed and from stylists to make up experts everyone is in PPEs, how viable does the situation remain?
I believe humans can adapt to and cope with the changes easily, initially when we started wearing masks we felt very suffocated and uncomfortable but see how everyone is wearing the masks and working smoothly now. Living with COVID is now becoming the new normal for everyone.
Q. Impact of lockdown on the industry, as the industry will be subject to shrink, will this have an impact on your remuneration and fee too?
For some time things will definitely be difficult for producers as costs will go up but I am very optimistic that things will be back to normal soon.
Q. How resilient is the industry in these adverse situations to cope up with the situation?
The pandemic has hit every industry very hard the world over and the Hindi, South, or Punjabi film industry are no different. I can say the situation will become better only when the vaccine is developed. Till then we really can not anticipate the situation as dynamics are changing every day. 
Q. 

Starting from the lockdown to another one year OTT platform has overtaken the regular cinema, how do you plan to capitalize on the burgeoning trend?
I personally believe that theatre has no match but yes OTT has grabbed a big chunk of the market so one should adapt to the situation and mold accordingly. Change is the name of the game.
Q. The scourge of drug menace in Punjab is crippling the youth and making the current generation feeble and although the local government has taken corrective measures to arrest the situation, how do you propose to address the issue through movies?
True, the menace of drugs and alcohol has taken toll on the society, and its the duty of cinema to address those issues as audience deify celebs and stars and replicate them.
Q. You have a penchant for writing poems, how did you use the time of lockdown to churn out new poems. if you could unleash any new poem through our

platform? 
Yes, I wrote a few lines, one-liners, and poems that aim to inspire and instill courage. Also during the lockdown, I remained focussed on improving my health and fitness level, this was something I promised to myself that no matter what I am going to use this period towards my betterment. I set a fitness target and by being consistent I achieved it.
Q.

Theatre, Tv, or Punjabi cinema your first preference and love?
Theatre will always remain my first love, I still relish the time when I was doing theatre during my college days. Even my television days were also full of enthusiasm and a different kind of charm. Even during the lockdown too not a single day went by when I dint think about getting back to acting.
Q. What is your take on nepotism in Bollywood, do you think the issue prevails in television and in Punjabi movies too?
Thankfully nepotism has not touched 'Pollywood' as of now. But here producers go with singers, they don't want to take risks on new talent but rather capitalise on the fame of singers. The approach here is completely different, for example, Marathi Film 'Sairat' was made with an entirely new cast, the film was a super hit but here when the same film was made in Punjabi, the star cast you will see in the movie will be Punjabi singer. In short Punjabi movie industry is dominated by singers and not nepotism.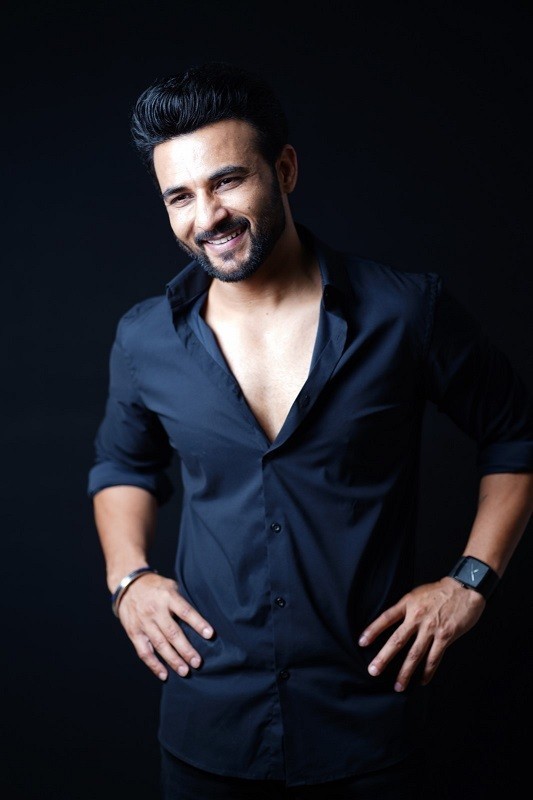 Q. Your advice to aspiring stars who are from the nonmovie background, how would you advise them?
I am not very good at networking, I hardly socialize and party, I have a limited set of the circle of friends. Initially, people used to think about me that I remain reserve and have an attitude problem, but slowly and gradually people realized that I am not an extrovert and could see the other side of my nature. No matter how successful you become or you aspire to become, its not necessary how much you network but you should be cordial and respectful to everyone without having any air about yourself. There is nothing wrong in being reticent "least said soonest mended" he chuckled.
Q. Your favourite actress and co-star in Punjabi cinema?
I like the way ROOPI Gill is emerging with her performance and work, she is very dedicated and is working on a different level and is also willing to learn. Simi Chahal also knows her craft really well. I have worked with these actresses and they hold a bright future. Then as an actor I really like Amrinder Gill, he has a style that everyone loves.
Q. Your all-time favourite director?
Anurag Singh remains my all-time favourite director, he is the man who trusted in my potential and extended me with an opportunity to venture out in Punjabi movies. I am absolutely impressed with his directorial attributes. 
Q. Your most preferred holiday destinations?
Punjab always remains my most preferred destination, I was born in 'kurali' that is en route Jalandhar, I completed my education from Mohali and now work here only, hence I have the fondest memories here. Village life of Punjab attracts me and remains fascinating for me, Internationally my favourite destinations are the USA and Canada I feel Canada is heavenly. As for food I am a hardcore desi guy and love Punjabi food, homemade gravy chicken, yellow daal and roti remains my all-time favourite meal and when I am abroad I prefer to stick to good Italian delicacies.
Q. How fashion savvy and brand conscious you are, like your contemporaries?
I know what do you mean by that, well in Punjab it's considered cool to make a style statement in high end branded clothes, on-screen or off-screen you can see how everyone flaunts their looks wearing fancy designs and brands. But,  I don't believe in that, for me, fashion is all about being comfortable, the quality of what I am wearing should be good whether its a local brand or international.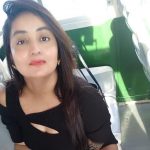 She has been there and done that. After graduating from Delhi University, she completed her diploma in Journalism from Bhartiya Vidya Bhawan, Delhi. Down the line, she completed her internship with National Herald Newspaper successfully,, and went on to Join Mainline Business daily, Business Standard. She also dabbled in image management and brand consultancy. She is a prolific writer on lifestyle entertainment, branding, lifestyle, travel, and politics.
Contact her at hopdesign07@gmail.com