To help the homeless labourers and trapped people who have no place to live and no food to eat in the wake of nationwide lockdown and mass migration, Google has taken a special initiative. Google has teamed up with the telecom operators Vodafone and Idea to launch a special service that will provide information about the nearest food and night shelters to those in need.
This feature will help people find and reach night shelters and food shelters. Recently, Google, along with Maps, had launched this feature for Smartphone users across 30 cities in the country. Google Maps has now expanded this facility from 30 cities to 33 cities. The names of Delhi, Aligarh, and Bhagalpur have been added to this list. Google has also launched this service for feature phone users and 2G users as well. In this regard, Telecom companies have launched a phone line with Google Assistance and users can take advantage of the service by calling Google Assistant Helpline on 0008009191000. This special feature is available in both Hindi and English languages to facilitate the service.
As shared on the official twitter account of Google, the process to use the feature is very simple. Users will only have to give the name of their city and say 'food and Night Shelter' in that particular city. By following these simple steps, users will get complete and accurate information about food and night shelters near them. Further, Users can also avail of this service by going to Google search using the voice command.
In the first phase of the lockdown, this was seen that people were facing difficulties in finding the correct information about food and night shelters. In times of such troubles, this special facility can prove to be a milestone for many in need.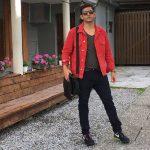 Vijay is an entropic traveller who keeps himself abreast with the developments in every nook and cranny of the world. He is a treasure trove of information about unexplored destinations and happenings in various parts of the world. He is connoisseur of fashion and trends and keeps a tab on practically all the leading designers and fashion houses of the world. Styling for fashion shoots and magazines remains his forte. He has vast experience in fashion shoots and events and exceptional grasp over the language and has written extensively on fashion, travel and style trends etc. He makes an immensely valuable contribution to HOP.
Email: vijay1862@gmail.com