Successful men and women keep moving. They make mistakes, but they don't quit…
This definitely holds true for Mahesh Manjerekar, the multitalented eager beaver of Bollywood and Marathi Cinema, who donnes hat of an actor, theater personality and producer. His cinematic ambitions and love for movies led him to make debut with a significant and challenging role in Marath series 'Kshitij', on Doordarshan. His first widespread critical and commercial claim to fame came in 2002 with his praiseworthy performance in star-laden movie 'Kaante', ushering his transformation as Bollywood's most desired villain, albeit, he was also inundated with similar offers in movies from the south.
During this time he had his share of hits and misses as an actor but continued to make headway with his directorial ventures like Vaastav, The Reality, Astitva, and many more meaningful movies. He moved ahead in a blaze of glory by winning several prestigious awards including the National award. As the world of cinema and television is undergoing seachange with the OTT platform gaining larger popularity, Mahesh Manjerekar is all set to bounce off the walls with recently streamed 'Pawan & Pooja' series on MX Player. Manjeerekar opened up with Barkha Arora during an exclusive interaction in Delhi recently, he was here to promote 'Pawan & Pooja'. gave a fascinating insight into vivid characters he has played and projects he has conceptualized and executed as director and producer.
Q – You are an established actor and director in Hindi, Marathi and South Indian Cinema, What made you opt for OTP platform with series Pawan and Pooja by MX Player?
Well, it is not the first time that I am doing a web series. And in 'Pawan & Pooja', my character has a zeal for life and is an honest and innocent man. The minute I have narrated the character of Pawan I was convinced to play the part. I could establish similarity and connect with the character instantly. Just like Pawan I also believe that enjoying small moments in life and having no regrets is very important. Moreover, I am not a mainstream actor and in 'Pawan & Pooja', I play a very significant and central character which I liked. And adding to the reasons were brilliant people like Shaad Ali and Sidharth Malhotra, I hugely admire their work. And on top of that MX Player is doing excellent work and is a great platform to work with. In short, there were plenty of reasons that drove me to do the series.
Q – How has been your experience of working with ace actress Dipti  Naval?  
Having worked with an extremely talented actress like Dipti Naval Ji was sheerly delightful, she is very brilliant and spontaneous and remembers her lines with ease, this reflects through her impeccable and natural performance. There is never a slip of the tongue when she is expressing herself as the character she is essaying.
Q – What is the success mantra for relationships?
It's very simple and easy, respect your partner, value his or her choices and opinions, find time for each other and don't allow communication barriers between a relationship. Communication is the key to the success of any relationship and lack of communication can lead to friction and misunderstandings.
Q – Your take on evolving trends in Cinema and Bollywood? 
It evolved for better and today movies are far more content-driven than what they were in the 80s or 90s. Today interesting concepts and very practical stories are being explored and experimented with, young breed of directors and directors of contemporary time are experimenting with brilliant content and actors like Ayushmann Khurana are scoring more centuries than Virat Kohli, exceptional work is there for everyone to see. I believe it is the golden age of Indian Cinema. Cinema is progressing and it is the golden era for Indian Cinema.
Q – What sells the most, a big-budget star-studded movie with good songs and item numbers or a low budget movie with fresh faces and a good script?
What I feel doesn't make a difference but what corporate or producers feel makes a difference. Still, there are a majority of people who think that star-studded movies work well, but I feel that low budget movies like 'Badhai Ho' doing phenomenally well.


Q – You are also working in regional cinema, how comfortable were you working in South Indian Movies?
I have loved working with both mediums, regional cinema is expanding its horizon and evolving. Marathi Cinema is offering newness, one cant make big money from Marathi movies but the level of work and satisfaction is optimum. I began the journey of my career with Marathi cinema and I have a soft corner for the medium. With South Indian Cinema I get stuck with language but manage but somehow to remember my lines and deliver according to the requirement of the director.
Q – You have hosted Bigg Boss (Marathi), and makers of Big Boss Hindi received flak for being biased recently towards the winner, what do you say about it?

You have to see who are these people who are spreading false words, only one person has to win the show and admirers of those who have lost the show make such allegations, its quite common but there is no substance in this.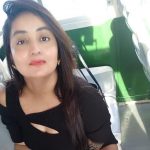 She has been there and done that. After graduating from Delhi University, she completed her diploma in Journalism from Bhartiya Vidya Bhawan, Delhi. Down the line, she completed her internship with National Herald Newspaper successfully,, and went on to Join Mainline Business daily, Business Standard. She also dabbled in image management and brand consultancy. She is a prolific writer on lifestyle entertainment, branding, lifestyle, travel, and politics.
Contact her at hopdesign07@gmail.com