She is one of the few women directors in Bollywood who shares her beliefs and opinion on the issues of relevance and significance without feeling unwilling or uncertain. 
Be it the issue of #Metoo, Nepotism, or objectification of women in movies, Ruchi Narain chooses to be upfront and lucid. While keeping experimentation and pragmatism flanked by each other, she enlivens every character on the silver screen with gravitas and prowess. She is setting new dimensions and unveiling constructive and refreshing perspective in the way films are being made, her recent movie 'Guilty' starring Kiara Advani rightly proved the point.
She believes that film making is hard and for women its ten times harder, "though the situation has improved now', she asserts. However, she blames it on society's attitude for taking men more seriously than women for handling powerful projects. She also advises women film-makers to stand their ground more firmly as now due to the OTT revolution women will have wider opportunities to experiment. She also believes that women should ally and work with other women," It's so much more fun as Egos rarely get in the way and its easier to go about doing the actual work". If given a chance she would prefer to change the trend of objectification of women and the way they are treated as a visual relief in stories. 
We spoke to ace Director Ruchi on wider issues that are impacting the scenario and cinematic landscape of filmmaking in the current time.
Q. What is the most important thing you want the audience to take away from your movies?
Rethinking what we think we know and examining what we accept as 'true'. I'm not a 'career filmmaker' looking to make the biggest most sought-after project. I'm a filmmaker who is seeking to engage the audience in the discourse, even though a film may seem like a 'monologue'.I want my work to be about getting people to think from another point of view than the one which is widely accepted. As a society, we take so many things as 'givens', so many things which should be 'choices' or 'opinions' are made for us or shoved down our throats. If any of my work helps people to accept there could be another point of view that may be valid my work is done
Q. What advice you will give to women filmmakers starting their own projects?
Film making is hard. For a woman, it's ten times harder (which is an improvement from when I joined the industry!). Our society has conditioned everyone (men and women) to take men more seriously than women, even when they are less intelligent, less talented, and less experienced. Thus in general people have many more apprehensions when backing women – lead projects. [pl note, everyone loves having women do the work or man a variety of 'jobs' just not in the roles of directors/ producers or lead actors). Thus women (unless backed by powerful fathers/ husbands/brothers) are not 'trusted' with big budgets/ big stars/ big visions. So initially women makers have to master the craft to such an extent that they are able to pull off telling stories for smaller budgets, which non-audience drawing type actors. Women also have to have much more patience and ability to persevere and weather professional sleights than their male counterparts. I would advise women filmmakers to stand their ground as now, thanks to OTT a revolution is coming… and I'm very sure women will front it. I strongly advise women to also ALLY WITH and try and work with OTHER WOMEN. It's so much more fun as Egos rarely get in the way and it's easier to go about doing the actual work. instead of doing 'people management' all the time.
Q. In what ways do you think the industry has made an effort in creating an equal and safe work environment? In what ways has it not? 
The industry has done nothing, it is only the stubbornness and collective effort of women working in the industry that FORCED the 'industry' to RESPOND TO THEIR DEMANDS post the courageous call-outs by women during #MeToo. Of course, as we look around now, it's all back to 'normal' for the men who were called out in the professional sphere and the women who did the calling out have either 'disappeared' into obscurity or continue to get limited work. However, the awareness created during #MeToo has had one lasting long term effect. Women now openly discuss unfairness and inequality with each other and often with those in powerful positions. I feel this will have a long-term effect as the 'threat' of being 'labeled' is now shared by men too.
Q. Evolving trends in film making from the time you began to work in the entertainment industry?
It has changed completely. I've seen the rise and domination of 'multiplex' type films over single screen type films. Because of the ticket pricing, the number of people watching is no longer of prime importance. There has been an overall shift from 'formula' films to everyone looking for 'high concept' films. Also, the trend of 'copying' films has given way to at least buying rights and doing official adaptations. This has imposed a sense of respect towards writers and creators who CAN have original thoughts.
Q. Please tell us if you have embraced new trends, advancements in technology, and artificial intelligence in the process of filmmaking?
I have always been a firm believer in NOT fighting technology. Technology always democratizes things including filmmaking. I was one of the early birds to embrace digital cameras, and now digital platforms as well. Though many great filmmakers lament the loss of the medium of film, the waning of the silver screen format, I don't much care about it. For me, the intent of the story is the only important thing. Everything else is just the means to that goal. I recently finished the complete POST process at the beginning of LOCKDOWN (in March/ April) for my show HUNDRED on Hotstar. there was no precedent for this as we were the only people working at the post-stage at the time. Together with the studios, technicians, and with the support of the platform, we were able to pull it off AND get the show out on the original date. This was done using all kinds of online platforms for sound, music, grading, VFX, etc. It was very new and complicated… but we did it.
 I also did a shoot recently for an ad where the shoot was in Dubai and directed it from my apartment in Mumbai over ZOOM in real-time! It was cool.
All meetings and writing sessions now happen over Zoom/ google meets etc. Better to adapt, the world doesn't wait for anyone.
Q. What is your take on OTT platform censorship?
Same as for all 'censorship' on creative work or expression. It should be SELF REGULATED and platforms should RATE content. The audience should be free to see what they want with adequate information about what the content contains.
Q. Your take on the ongoing debate of Nepotism in Bollywood?
I still can't believe it is a 'debate' It's a fact. It's also a fact of all of Indian Society, something that has held us back as a nation for many many years in every field. And the film is no exception. It is sadder when it happens in the film industry because it is an industry that  actually requires  no training and ideally should depend on mere talent and 'X' factor, unlike other industries.)
Q. One trend you would like to change in Bollywood?
The objectification of women and how they are treated as 'visual relief' in stories. The only 'feminine virtues' that are glorified or celebrated of support to their men or families, sacrificing what they want or even their lives, and being loyal. Every character should be portrayed with individual dignity.
Q. As a woman outsider who has no connections in the industry, how difficult it was for you to get the breaks and do what you wanted to do? 
I have been in this industry for 20 years. I was one of the first in my generation of filmmakers to make a film (which I could only do because I raised the money OUTSIDE the industry). Since then it has taken me 7-10 years to actually make the next film. and I have literally spent each day trying…
Q. You wanted to go to the US for further studies, and for that, you enrolled in one year course in mass media to complete your 16 years of mandatory education? How did screenwriting, direction, and movies happen suddenly?
I had realized in SYBA that I was interested in films, thanks to a visiting lecture by Shyam Benegal on his film 'Ankur'. 
Q. The craft of making films has many aspects and parts, such as writing, casting, directing, producing, music, etc. What is your favorite part of all of these and why?
My absolute favorite part is the part. which makes every cell in my bodywork at optimum capacity is DIRECTING.
Q. Your Instagram is filled with your family photos and videos in the past months. So how did your lockdown go with them? 
Last year was extremely busy for me professionally, the only thing I really missed out on was spending time with my 3yr old daughter and my family. 2020 has actually been a very good year for me as both my film GUILTY and show HUNDRED came out and were met with success… And straight after that, I got to spend so much. quality time with my daughter AND my nieces and nephew and family. It was amazing. Thanks to everyone now accepting 'work from home' as a predominant culture I have also got to spend time with my parents. Another big change for me was that. Lockdown created an urge in me to connect on social media, which I never did before except to do the obligatory posts for my film promotions etc. Now I really enjoy it. I see how (if you ignore the venom), social media CAN connect people!
Q. Do you think, that Bollywood would be able to cope up after the corona ends, would people go back to movie theatres, or stick to their phones and prefer OTT platforms?
As a film professional, I do hope people go back to theatres as so many livelihoods depend on it. However, as I said earlier you can't fight technology and as a VIEWER/ AUDIENCE, I think my viewing habits have changed permanently. Watching content on OTTs is just too convenient and we have so much choice. I don't see myself making the trek to the cinema for a while.
Q Any Upcoming projects that is in your mind or you are working on?
Working on a couple of shows and a film in development.
Q  Who do you think in the most versatile/ bankable actor in Bollywood from the current lot. 
The ones who work hard and sincerely!
Q. Hollywood directors that you look up to?
Those who push the boundaries… and the studios!
Q. 3 Films that you would want to suggest as a piece of writing/directorial brilliance?
Court. (Marathi) . S Durga (Malayalam). Ship of Theseus (Eng/ Hindi)
Q. 3 shows that you binged watch on OTT in the last few days or in lockdown?
The Americans. Queen's Gambit. Anne with an 'E'… and also Indian Matchmaking!!!
Q. Any online program/course/website you would want to suggest to upcoming filmmakers to learn to improve their craft?
Subscribe to MASTERCLASS. 
Q.  If you could work with any actor/actress from yesteryears (60s-80s eras), who would it be? 
Q.  If you were to re-make a film (could be from any industry/language), which movie you would choose and why?
Haha… I'm not giving that away… Watch this space!!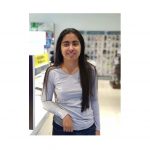 Divya Khanna is the youngest member of the team, with a background in political science. She has joined High on persona print magazine in order to gain hands-on experience in various aspects of editorial coordination as associate editor of the magazine and news site. She has a penchant for writing and enjoys meeting new people and interviewing celebrities. She has a passion for writing, she has an eye for details, loves traveling, and a quick learner. She comes from the Mecca of Indian Journalism, Delhi.
Email: divyakhanna3197@gmail.com