In the run-up to the lockdown, many social media companies are trying their own unique ways to encourage people to stay hooked and stay home.
All these efforts intend to encourage people to stay at home while they keep themselves engaged in different entertaining ways. Make your own videos, live streaming, interactive campaigns, and games are some of the mediums many companies are pushing.
Joining the bandwagon now is a major social networking joint Facebook. The company has taken an encouraging step forward and launched an interactive gaming app especially for the users of Android smartphones.                                      
However, the earlier company had scheduled the launch in June 2020 but the timings remain perfect now for the launch of this app. Please take note that earlier this app was available for beta testing for the Indian users.
Now, Android Smartphone users will only use this app and there is a possibility that the company can launch this after some time for iOS users too. After receiving a go-ahead from Apple, the users will be able to use it through the App Store.
Currently, the company has launched this app for South Asian and Latin American countries and that includes India too. According to reports, the company has already done several tests in South Asian and Latin American countries for the past 18 months.
While talking to the New York Times, Mr. Fiji Simon, head of Facebook App, informed, "Investing in gaming has now become a priority, and we have seen that people consider gaming as a means of entertainment and also to connect with people'. He further said that it is a source of entertainment that brings people together because of being interactive.
Downloading and using this app is very easy and quick. Android users can download the app by visiting the Google Play store. The users can get the streaming facility by pressing the go button in this app. To use this app you can sign up by visiting the Facebook account, after completing this process, the app will give you a list of games and you can select the game as per your choice and preference.
As per the information we received you will also have clips, follow games, following and group buttons. In addition, as soon as you press the live button the app will ask you to include the installed games on the Smartphone. In addition, after completing this step, you will be able to stream live immediately.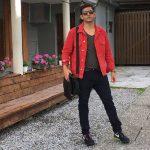 Vijay is an entropic traveller who keeps himself abreast with the developments in every nook and cranny of the world. He is a treasure trove of information about unexplored destinations and happenings in various parts of the world. He is connoisseur of fashion and trends and keeps a tab on practically all the leading designers and fashion houses of the world. Styling for fashion shoots and magazines remains his forte. He has vast experience in fashion shoots and events and exceptional grasp over the language and has written extensively on fashion, travel and style trends etc. He makes an immensely valuable contribution to HOP.
Email: vijay1862@gmail.com