Over the last few years, Boston Dynamics, a company renowned for its robotics work, and one that was recently taken over by South Korean tech giant Hyundai, has been causing ripples with its innovative work. Fresh video released by the company has, however, gone ahead and shown just how advanced its robotics work really is.
The business recently published a new video of its series of robots dancing to an R&B hit from 1962, Do You Love Me?, to mark the end of the year. In the video, the robots of Boston Dynamics, including the humanoid Atlas, dog-inspired Spot and Handle, are seen dancing to the 2-minute routine with human-like precision.
The video caught the attention of former Stanford University professor Reza Zadeh, an authority on all things machine learning. After that, with a simple remark about how dancing made the robots 'less intimidating', he posted the video on Twitter. Since then, the tweet has gone viral and the implicit fear in that joke has amplified to thousands all over the world. Interestingly, by reacting to the tweet with just a little less, Tesla founder Elon Musk also seemed to throw his weight behind the statement.
It's pretty awesome how dancing makes robots less intimidating. Looking forward to seeing more nontrivial Machine Learning on these robots. Credit: Boston Dynamics. pic.twitter.com/wnB2i9qhdQ

— Reza Zadeh (@Reza_Zadeh) December 29, 2020
Dancing robots: What fear is there?
Although several of the tweets in the thread are light-hearted responses to what essentially seem to be harmless dance robots, some have pointed out how these dance robots are a terrifying forecast of the future's robotic capabilities. They point out how, in the future, such robots might make humans obsolete and even try to take over the planet or, worse, even put an end to it.
At this point, however, it would be wise to claim that such fears have been created for decades now, and we have yet to see any such fear materializing into a genuine threat to human life. However, the more important fear is that Hyundai, a company that has strong connections to the South Korean Military and is known to manufacture multipurpose robots for them, has recently acquired Boston Dynamics.
While Hyundai says that its acquisition of Boston Dynamics for over $1 trillion is to ensure the production of service and logistics robots, including humanoid robots for jobs such as hospital care for patients, critics say that autonomous driving and smart factories may be its real areas of interest.
Such worries, however, may not take anything away from the fact that the technology behind these robots is highly advanced. In the video, these Boston Dynamics dance robots not only demonstrate wonderful motor skills, maybe even the best we have seen in robots so far, but also sophisticated use of machine learning to be able to learn such complex dance moves and dish out the dance routine in a very human-like manner.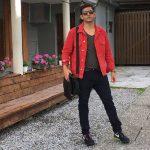 Vijay is an entropic traveller who keeps himself abreast with the developments in every nook and cranny of the world. He is a treasure trove of information about unexplored destinations and happenings in various parts of the world. He is connoisseur of fashion and trends and keeps a tab on practically all the leading designers and fashion houses of the world. Styling for fashion shoots and magazines remains his forte. He has vast experience in fashion shoots and events and exceptional grasp over the language and has written extensively on fashion, travel and style trends etc. He makes an immensely valuable contribution to HOP.
Email: vijay1862@gmail.com