As COVID 19 pandemic, followed by the lockdown, has gripped the entire entertainment industry the world over, the situation remains indifferent in India too. Bollywood is grappling with an indefinite crisis as the fate of many movies looks ambiguous and hangs in limbo.  The situation has resulted in a massive backlog of the content that waits to be catered to the consumers for viewing. However, in the face of this sudden halt, the scope of the cinematic experience and theatrical screening looks obstinate and out of earshot. Forced by the circumstances makers look compelled to toy with the idea of pushing content through digital medium and explore the landscape of the OTT platform.
As the industry is looking for viable solutions and gearing up to adapt to the changes, We interviewed Mushtaq Shiekh, ace Bollywood writer, producer and author raised questions and concerns about the prevailing situation.
The impressive tally of his work boasts of writing the screenplay of successful Bollywood movies like Ra. One, Om Shanti Om, Billu, and many others. He has also authored the biography of Indian actor Shahrukh Khan titled 'Still Reading Khan', Mushtaq is immensely hailed for his work as an associate producer in Anubhav Sinha's critically acclaimed movie 'Mulq'. As a service towards the community, he recently organized a campaign to support daily wage workers of the television industry during the pandemic. In a freewheeling chat with High on Persona, Mushtaq opened up about many issues that concern the entertainment sector.
Q. How do you think that Indian entertainment fraternity will overcome with post-COVID effects?
See, for sure dynamics are going to undergo a sea of change. The producer will have to go the distance to see that they make the shooting venue or set a COVID safe place. We as Indians had a tendency to take life and safety lightly at the workplace. But now that won't be tolerated. Nobody would want to risk their lives. The safety guidelines for shooting will have to reaccessed and strictly followed. Once the content is shot, only then the business can roll. Today our biggest problem is the production of content, the actual creation has stopped. It has come to a crushing halt.
If we manage to shoot and reach the edits, then I don't think we have any other problem. Because I am a believer that nothing will hamper the movies, tv serials, or any content consumption for entertainment. In fact, there is going to be a surge in demand. The demand to watch. and consume more, the need for content is going to only go up. I feel the entertainment industry is the only business that will be COVID-proof. COVID won't be able to affect the entertainment business. It's a small "miltay hain ek chotisay break kay baad."
Q. What are your plans to hit back post-COVID 19 with regard to impending work and ventures that you have to complete?
See the order in the world is going to change. Nobody, I mean nobody knows how the post COVID world is going to turn out to be. If they think they know they are lying. The speculation is fine. Preemptive solutions and suggestions are all shots in the dark I feel. We can't be cocky. We have to take it as the day comes close. The only thing that this COVID has taught us is not to make too many plans. Because what's to come tomorrow nobody knows. Life post covid19 has become a movie, a good movie. It is taking us for a ride and nobody knows what's going to come next. 
Q. This was the germinating time for many new entrants, what is your advice to them on coping with lockdown?
Take this time as a time to reboot and rethink. Make most of the time that has come our way. In these times, when you feel you are jailed in your house, the biggest challenge a creative person faces is the fuel to stay motivated and inspired. So don't be too harsh on yourself. If one day you don't stick to your regime, or one day you just feel like lazing around or one day you don't feel like exercising. First – allow yourself the luxury. Don't be in a race to outdo others. Don't compete or feel less adequate to Instagram accounts you are following, they too are finding their balance and their sweet spot. You find yours. Read inspiring books, see happy movies, find friends on Zoom to chat. Make video calls to friends so you will make attempts to get up look good wear good clothes and also tidy up the room. Find your mantra – pamper yourself. Set your own rules. Nature gave you a chance to be with yourself and your family. There is no race outside. Nobody is racing ahead. No fear of missing out. No FOMO. They all are locked in. Covid19 is a great leveler. We are all back to the starting line, so conserve energy, stay inspired, because you are to kick some serious butt soon.
Q. How can budding scriptwriters and directors approach you during a lockdown?
The world has changed at a rapid pace. For budding writers, there are hundreds of opportunities to reach out and try their luck. Many writers approach me through my social media accounts or my website. I usually put out advertisements on my social media handles whenever I am searching for writers or researchers to join my team of writers or my talent pool. So it's all about timing and when I am recruiting.
Q. Any online course/program that you would want to suggest to budding actors/directors or scriptwriters? 
Suggesting an online course would be pushing a certain course down someone's throat. I would prefer them to go and find a course that suits their mindset and how their pockets are. Some of them also offer a test class to give you an idea of how it will be conducted so I always urge talent to find what they are comfortable with and who they are comfortable with. Because once you pay your fees there is no way out of it. No refund. Remember how in school or college we had our favorite teachers that's because we liked their style of teaching. For me, that's most important for me. 
Q. Please share your schedule with us and also suggest the ways to remain productive instead of frittering away the time sitting over the phone or social networking sites?
The most important thing during this lockdown is to follow a schedule. Write down a time table as to how you are going to spend the day and follow it to the T. So whether it's cooking, gardening, decluttering, watching movies,
or
doing zoom calls. You should allocate time and stick to it. I have dedicated two hours of writing every day so come laze or haze I sit on my table and furiously create. Once you are strict with yourself and the things to do in the day nothing can go wrong. As far as not frittering away time on phone goes – my iPhone tells me the screen time every day. If I cross 60 mins I just keep my phone away, that's the only way to stay clear of this addiction called mobile.
Q. What kind of scripts are you working on these days?
At the moment I am giving finishing touches to a thriller movie I have penned, simultaneously a horror outing has been simmering, so the spooky is also keeping me awake during this lockdown. 
Q. How would you advise people to stay away from fake news, WhatsApp forwards, and seditious harangue?
Stop playing the fastest finger first with the news. It's not your business to break news. Whenever you get anything on your what's app. Take time to process it, don't forward it in rush. Wait. Wait and wait to see the message rubbishing that particular news will soon appear. So I would suggest instead of your love life, start having trust issues with your WhatsApp. Don't trust any news forward till you do due diligence and verify. By the end of
it
you would have no interest in forwarding the crap. And yes, remember the one who sends it to you. Call them out. Correct them. And if they argue. Shame them. and yes block them too, this shall clear out the negativity. 
Q. Which shows are you currently binge-watching?
I am binge-watching on all Apple Plus shows. They are to die for. 
The list is endless: 1. Defending Jacob; 
And when talking about the latest shows, how can I forget Hollywood on Netflix. It's a must-watch!
Q. Positive words for the readers of High On Persona?
Stay inspired. Stay happy. Keep hope alive. Take each day as it comes. And don't be too harsh with yourself. 
This too shall pass. And when it does – it shall be like a second life to all of us. Take it as if we have got two lives instead of one! Be future-ready. But please, be malleable.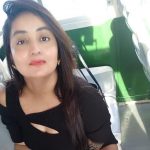 She has been there and done that. After graduating from Delhi University, she completed her diploma in Journalism from Bhartiya Vidya Bhawan, Delhi. Down the line, she completed her internship with National Herald Newspaper successfully,, and went on to Join Mainline Business daily, Business Standard. She also dabbled in image management and brand consultancy. She is a prolific writer on lifestyle entertainment, branding, lifestyle, travel, and politics.
Contact her at hopdesign07@gmail.com