Philanthropy, altruism, and generosity run in his genes, born in the family where understanding the pain of others is a tradition and abnegation is a custom. His late mother used to give free tuitions to the underprivileged children and his father used to dole out 'Langars' very frequently. Although he started as an antagonist in Tamil movie and proved his mettle beneath this image of antagonist there is a person whose ethos are wide asunder apart from the reel life which he proved in this pandemic time. Unlike many others instead of donating a whopping amount, Actor Sonu Sood went a step forward by extending his hand for the migrant laborers who were hoofing and going to their native towns.
Unfortunately, his intentions were impugned by many political leaders and detractors who slammed him and considered his noble work as a PR Stunt, But Sonu Sood remained unperturbed by the criticism and continued to tread on the path of humanity and benevolence. Nothing could deter his relentless spirit and he trundled towards his noble mission. This prolific actor and fitness fanatic has become a heartthrob of the nation now, inspiring all of us in many ways and giving us ample reasons to introspect as a society. Sonu Sood never quite played flat in there, he has constantly touched people's heart and soul, with his impeccable personality and tangent actions covered under a contagious smile plastered to his face that is harmonious with his flawless physique fluttering the hearts of his fan base. The handsome sinewy with a well-carved body, chiseled jawline, beguiling smile, and of course commendable histrionics is a tough competitor for those who wish to make it big in the industry.
In a freewheeling chat with Barkha Arora and Divya Khanna, High On Persona, Sonu Sood spilled the beans on various facets pertaining to the migrant crisis and his plans for the future.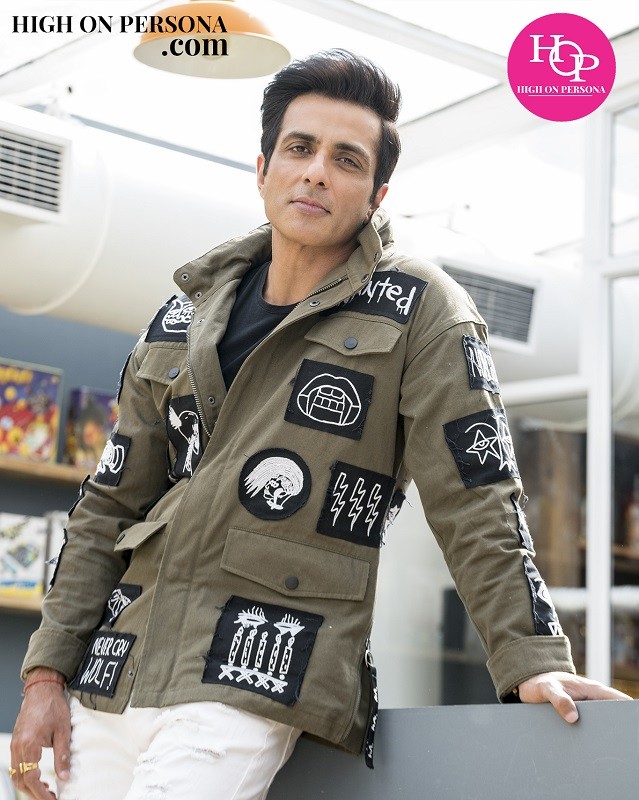 Q- What was the stimuli for you to involve yourself in the cause towards community while most of your contemporaries were cooped in following the rules of lockdown and trying their hands at developing new skills and doing creative activities like cooking etc?
It was poignant and dolorous to see the migrant laborers walking down to their native place. For me, this was just not possible to sit back at home and observe from a distance. I was hell-bent upon going out and extend a helping hand to them. Hence, I went out to help them and met them. I was imbued with emotions seeing a ray of hope in their eyes and smiles on their face when they saw me coming forward with help. This was the story of millions of people, from Jammu Kashmir to Kanyakumari, who were stranded in Mumbai and in different parts of the country.
I don't know how I could manage to do all this but I think prayers and good wishes of people in villages who were waiting for the member of their family to return home worked for them. What triggered me to help was those disturbing and heart-wrenching visuals of people and elders walking on highways with small kids on their unending journeys. Imagine fathers telling their kids, Don't worry 'Bihar jaldi aa jaaega, UP jaldee aa jaaega.' But they have to walk thousands of kilometers. I was forced to think that what kind of memories will be etched in the minds of these kids when they grow up.
I didn't want kids to grow with memories of their parents walking on highways and struggling to reach home. I wanted to restore their faith in humanity. My only intention was that I will not let them walk on those highways. I had no plan or a fixed formula but only intention to help them. And that's the first time  I spoke to the migrants traveling to Karnataka and got all necessary permissions from the authorities.
This is how all this started happening for migrants of Bihar, Chattisgarh, UP, and lots of other places in India. I actually started the whole thing when corona had hit. First I gave my hotel to all paramedical staff, nurses, doctors so that they can come, take rest, go back and devote time in saving more lives. Till now they are staying there, this was a small bit. And for migrants too there is no fixed number as to how many migrants I will help, I will keep working towards this till the last migrant reaches his home. First I started on my own than a lot of people chipped in to extend support. My close friend Neeti Goyal and I jointly started with the food distribution drive and were thinking from where we should start distributing the food. Then we saw migrants walking barefoot on highways.
As we were distributing food we tried to convince them to go back to their homes and not walk. We assured them of making arrangements for their safe return. The word spread fast and the trust factor came, they went back home and we made arrangements for them. Afterward, we started a tollfree number and had a support system in place with a team of fifty to sixty volunteers. I realized that I have a huge responsibility on my shoulders and with the help of volunteers, my friends, and well-wishers I could sail through. I definitely feel blessed today that God chose me for this task, I was perhaps the catalyst.
Q- What kind of challenges you came across and how you kept your spirits high and managed to sail through?
The whole exercise was very tough and challenging, but now I have streamlined a lot of permissions. Although I still have people on my list who want to return home and I am trying to connect those dots. I would say that this was a very crucial but important phase of my life. l never thought that I will begin to help a few hundred in the beginning then thousands and then everyone. Whenever i went to bus stations or railway stations to see them off, they felt very happy, I can't put this in words how I felt but I definitely felt connected with them.

I will keep on helping them through my hotel or even my home. I felt very emotional and touched when I heard that a family named their newborn baby after my name,  this is something very special and will stay with me forever.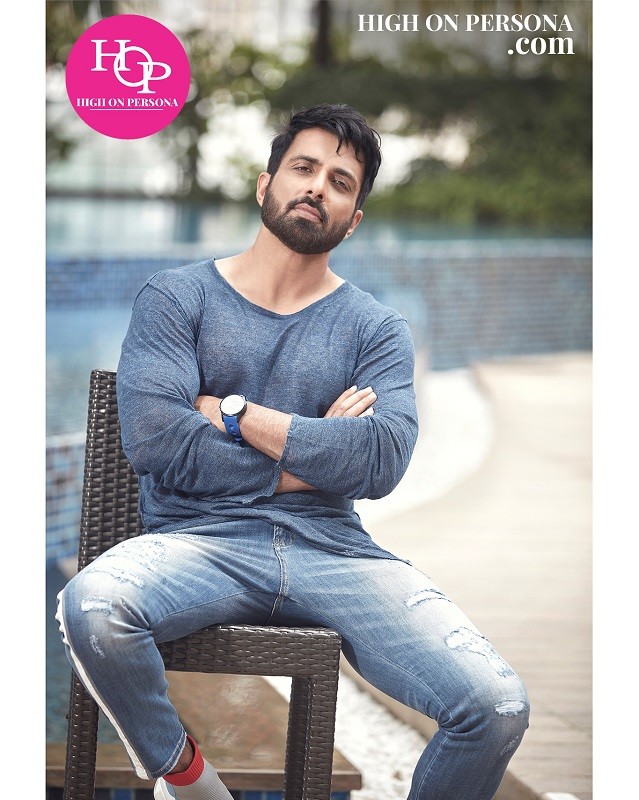 Q- A ruthless villain on screen and a tenderhearted hero in real life for millions of people, how is the feeling?
You know I was always infatuated with superhero films and I had a strong belief that someday somewhere I will get the role of a superhero and would be helping people and someone will like that. I believe in taking the challenges of every day and get a sense of satisfaction and fulfillment.
Q- How do you plan to take the work of philanthropy to another level in the future?
My mother had said that your success will come only when you help someone. I will surely walk on the footsteps and path shown by my parents. I will continue for this and as I said I am still in touch with them and I want to reach out to the maximum number of people. I wish to make my parents proud and I will not leave any stone unturned to do that, they remain the guiding factors in my life. However, I feel a lot is left to be done. I am in touch with them and checking if they are back to normalcy, I think it is my responsibility to know if their life is back on the track. I would say the journey is still on.

Q- How supportive your family was as you were extending support to migrants not only financially but by physically too by being on the field with them? 
My family was worried and I used to convince them too that 'kisi ki pulse dekhey bina bukhar ka haal janna mushkil hota hai', and without going out this was not possible, they also understood this . Even I was worried about my family because every day I was going out was exposing myself at railway stations, bus stations, airports, and highways, etc.
In fact more than myself I was worried about my family and about migrants but I knew that I have to take that amount of risk to save a lot of lives. This was important and I just couldn't sit and let the things going haywire. I always used to pray that I should be safe and sound not just for my family but for thousands of people walking on the road.

Q- You are inspiration for the masses especially youth of India, What message you want to impart?
I would like to advise the youth brigade that life is all about giving, you have to give back to society and people. Its a tough and challenging time so I would like to ask them to stay calm, composed and positive also would ask them to value family and relations. Try to convey to your family how much you love them, create memories, and rest leave to God. 
Q- You have a great camaraderie with most of the stars like Shahrukh , Salman Khan, Akshay Kumar, and so on, what's your mantra of networking. Your advice to the upcoming aspiring lot?
Life was always and will be difficult for an outsider, be it in Bollywood, a corporate or a company, or in any industry. But one has to stay strong and remain grounded for surviving and becoming successful.  You have to give your 100 percent and make your own mark. Only because you are an outsider you can't be complaining that things are not happening the way you want to if you are not giving your best efforts. Remain humble, stay grounded and focussed, and yes patience and perseverance is the key. If you do this God will guide you to reach your destination through right path. This is the only way forward to reach your goals and become successful.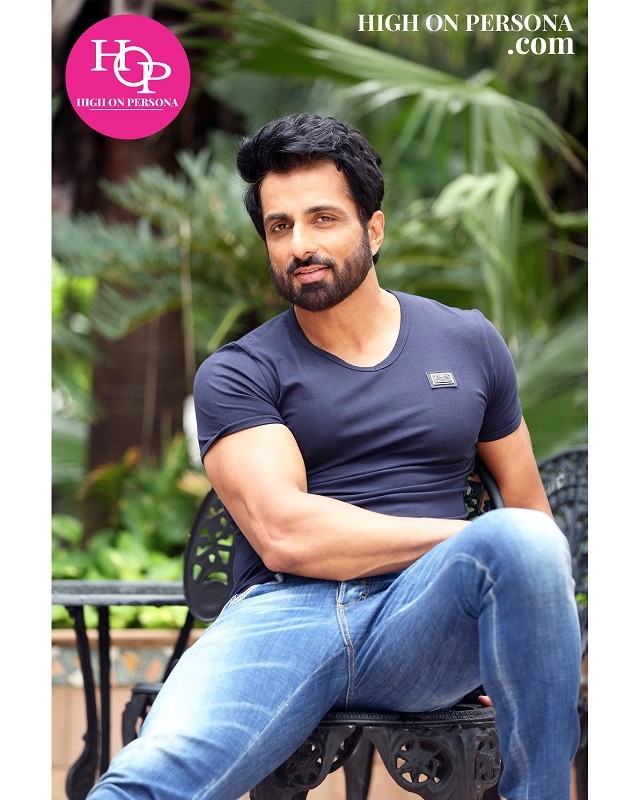 Q- Your image has been transmogrified to a messiah after now, don't you think that people would love to see you as an on-screen hero too?
I don't know but I think it will be difficult for me to play negative roles now, and I have got several offers to play positive roles, I am sure that there will be new innings after all this ends, and I am really looking forward to this.
Q- Future plans and projects?
I don't plan much in advance, rather I like to do hard work and leave the rest to God. Thank you so much for the lovely questions I am really looking forward to when the interview is out.