The debate over nepotism and favoritism is rampant now like never before, But for Gurfateh Pirzada it's a sheer misconception. He views things with a different lens and has a different perspective on the prevalent clique and cabal. According to him, it's practically not possible to expect an ideal atmosphere in such a cut-throat competition anywhere so one has to be ready to exert more and hone skills to stick out. Pirzada had realized that he is an outsider in the industry and has to work ten times harder so nepotism doesn't bother him much. It is rightly said that the secret of success in life is for a man who is ready for his share of opportunity when it strikes and the roads leading to success have to pass through the boulevard of consistent hard work and perseverance. On your journey to success, you also need to hone your skills, put in a lot of effort, and be willing to experiment too. Gurfateh Pirzada aptly fits the bill in this context. The star in the making did not hesitate to experiment with a hoary part in 'GUILTY' and is said to be pulling out all the stops to display spunk and strength of the characters he is going to play now.
An aspiring model a few years back and now a star in the making, Gurfateh rose to fame with ' GUILTY' on OTT platform. Gurfateh, Blessed by Guru for Victory, as his name denotes, has set obtainable goals and beaming fortune, with utmost finery and a scrupulous build he is all set to sway his fans with a pleasant countenance in upcoming projects. Divya Khanna spoke to this very talented and versatile actor about changes he has experienced after 'Guilty", his future projects, and bonhomie with the star cast of 'Brahmastra', his upcoming movie.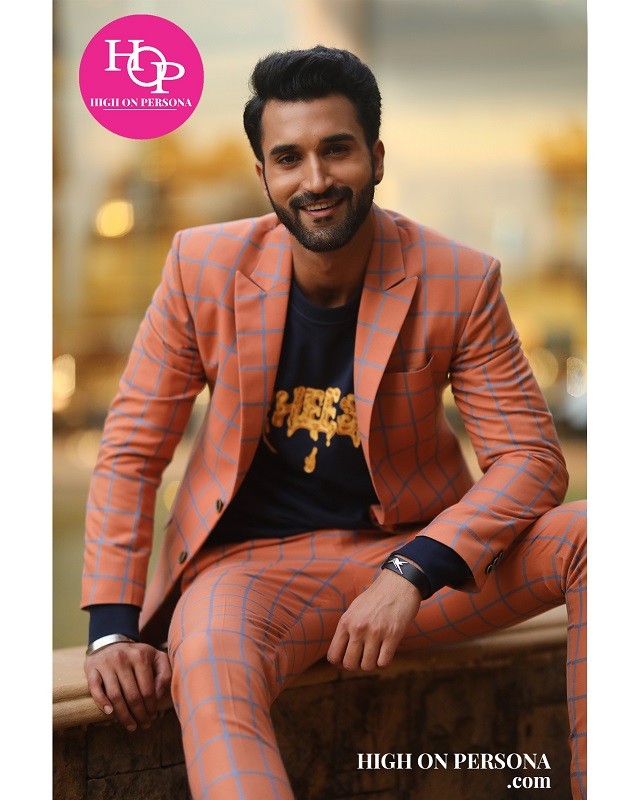 Q. Being from a non-film background, and being launched by Dharma Productions, how does it feel? 
Obviously, it feels great because there are selective few production houses that remain the most sought after for any actor and Dharma Productions is one of them. 
So far things are really sorted for me as my first feature film has happened with Ayan Mukherji which was also with Dharma, or be it my OTT film Guilty, in which I played the lead, again it was with Dharma under Mr. Karan Johar and director Ruchi Narain. So, it is fantastic, It is like a dream coming true. Being from a non-film background, I never actually thought that how I am going to meet these people, just to give an audition aspiring actors wait relentlessly, but here I was doing 2 films with them. 
Q. Since you are an outsider too, and these days a lot of discussions is doing rounds on outsider vs insider or nepotism, your take on that, did you also get to face such situation? 
I have never believed in the concept of nepotism only because it is what it is. It happens everywhere in the world. I always knew that when I walked into the industry as an outsider I will have to work ten times harder to get that foot into the door and make a name for myself, and that's exactly what I have done. So, I think when they see you for you are, the kind of work you do and appreciate, there is nothing better than that. So, I think I couldn't be happier. And as an outsider, I have got the best opportunities with the biggest production house and dint face any such issue myself. 
Q. How was it to shoot in Delhi's North Campus like?
It was good, I have never been to a formal college. So, for me, it was a college experience only with the whole cast. We had lots of fun. We played pranks on each other. We went out, we roamed around the campus, and discussed our school times in the eateries, everybody shared their own memories. It was quite a fun experience. I got to talk to all these students also, who were playing a few primary characters in the movie. It was nice to share the vibe of how actually Delhi colleges are like, as I have always seen in the films. The life around the campus is quite interesting. It made me feel 'left-out' as I could never attend a college but still was good to have a taste of it.
Q. How has your life changed after the release of Guilty?
Urgh! Life has totally changed after Guilty, as the whole country went into lockdown but that's a different thing. It's definitely has changed but for the better as well. I think I spent about 6 years trying to hone my acting skills, learn the craft, and trying to get into the right door and now finally here I am. People are finally getting to see my work and are appreciating it. There is a lot of following that has come by. People send me still messages about having watched Guilty, better late than never for sure, how it affected their life, how this character and the duality of feeling everything the character of VJ was going through, was so relatable and these are things that happen, there are mistakes that normal people make in college. Boys being reckless in their own behavior, not thinking about the consequences that their actions might have, we all have known someone like that. Even, women for that matter, came up to me talking about the movie and how it gave them the power to speak out and tell everyone their own story. It has definitely changed people's views. I am glad it has. What's better for an actor than being out there, sort of being known for what they have done. For me, to make such an impact with my first film itself, I couldn't have asked for anything better.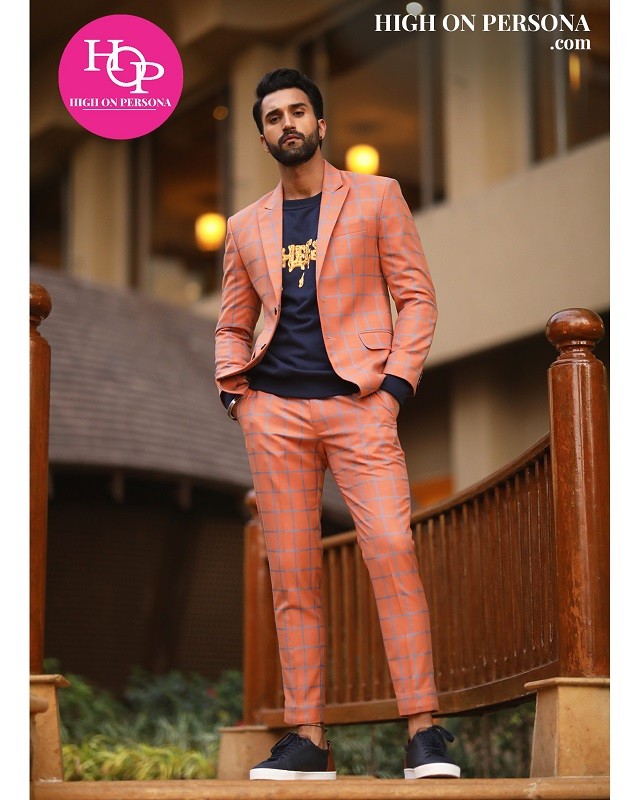 Q. What was Karan Johar's reaction when he first met you and how did you bag this role?
I never bagged this role after meeting him. In fact, I met him a lot later after I bagged this role, not Guilty in fact. I met him first in Bulgaria, at a party thrown by Mr. Bachchan at the end of the first schedule of Brahamastra, where he just came to check in how things were going on. It was a very brief meeting. The second time, I met him at a set only. Our proper meeting happened after I signed Guilty and he called me to his office, he was like "I just want to touch base with you because you have already done 'Brahmastra' with us, and now you are doing your second film 'Guilty' with us. I am really liking the way, your career trajectory is picking up. You know, and 'Guilty' is really going to change things for you and I just want to make sure that you make the right move and I want to know what you are looking at and where do see yourself in the next few years and everything." That's exactly how it has been. He has been an anchor in this whole situation. I love to take his advice, I hope I can work a lot more in the future with Dharma production and him. Since the start, this was one production house at the top of my list. Karan, I think is the sweetest and helpful person I have met. It is wonderful and rare to see someone so big and busy being there for everyone. He's definitely been there for me, I hope that always continues.
Q. How Casting director Mukesh Chhabra has helped you during the process?
He is amazing, I think he has opened so many doors for outsiders in the industry. Just the whole casting process is just cleared up, it is so simple for an outsider to apply and audition now. He can help reach the right doors. I think he has been a great help, not just for me but for everyone.
I auditioned for Brahmastra with him and he told me, "I have a feeling that this is going to work out, just wait for a bit, don't take any wrong step, don't audition anywhere else, I think this is gonna work." So, just sort of kept that faith and he also kept giving me the boost in my low days. He was really supportive of the whole process. I think It is important, you know if casting directors or producers, don't believe in you then actors might lose faith in themselves. It is important to have someone's faith in the kind of work that you do. If someone like Mukesh Chhabra has faith in you and he believes that you could do something good then I think that is a very big plus point and you might not need anything else.
Q. What was your experience as a newcomer to working in Brahmastra with biggies like Amitabh Bachchan, Nagarjun, Ranbir-Alia? And what are your expectations from the movie?
It's always good. I never thought that in my first film only I  would get to work with Ranbir, Alia, Mr. Bachchan, Nagaarjun, and also Mr. Shahrukh Khan, although I don't have a scene with him just feeling of in the same is out of the world. Brahmastra, more than my first film has turned out to be more of a workshop on filmmaking for me. I have learned so much from it. I have learned acting, done theatre but have never been on film set particularly for a long time. Spending about 100 days on Brahmastra's set has really taught me a lot. I know the whole vision, how Ranbir works, how Alia works, and how they are so hardworking, and how they have reached where they have. I learned it from their work ethics, that how you can be so committed even after so many years of work. Especially, Mr. Bachchan, like he would stay back for his cues and he would hardly go back to his vanity, I think when you have someone like him, who's keeping up with the whole energy of the set, you are forced to match up with it. I am really looking forward to the film. I hope it makes an impact, it really does well. And, I really hope people like me in it. 
Q. How meaty and significant is your role in the star-studded movie like Brahmastra?
It is a good role, I trained very hard for it. There is a lot of work put in to develop the character and the kind of stunts and everything. I can't say much about the role but it is definitely meaty enough to get me noticed. I mean, people sort of knowing me now because of 'Guilty',  I think, 'Brahmastra' will give me a different kind of upliftment because it is a very big film a lot of people are going to see it than 'Guilty'. Whatever I have in the film, it's going to work better for me.
And I also got a chance to work with my favorite actor Ranbir Kapoor in it.
Q. Which director you would prefer to work with again with, Ruchi Narain or Ayan Mukerji?
I can't really choose. Ayan's been brilliant and great. I am a big fan of 'Yeh Jawani Hai Deewani ' and 'Wake up Sid'. I always wanted to work with him, so it sort of just happened that my first film was with him. I would love to do something like Wake Up Sid or you some really nice story from somewhere in India with him. At some point, I hope, I get that chance. Ruchi is great, I mean. She is so brilliant and talented. I was also someone who pestered her with several questions, I wanted to know everything, so she made sure that she knew everything, So, it has been a very different experience. 'Brahmastra'was more of a physical experience, while 'Guilty' was an emotional one because I had to deal with a lot of things going on inside for the character and for myself. Both directors dealt with me differently and taught me a different style of filmmaking and acting. So, it's really difficult to choose between them. Its been a varying experience in both the films.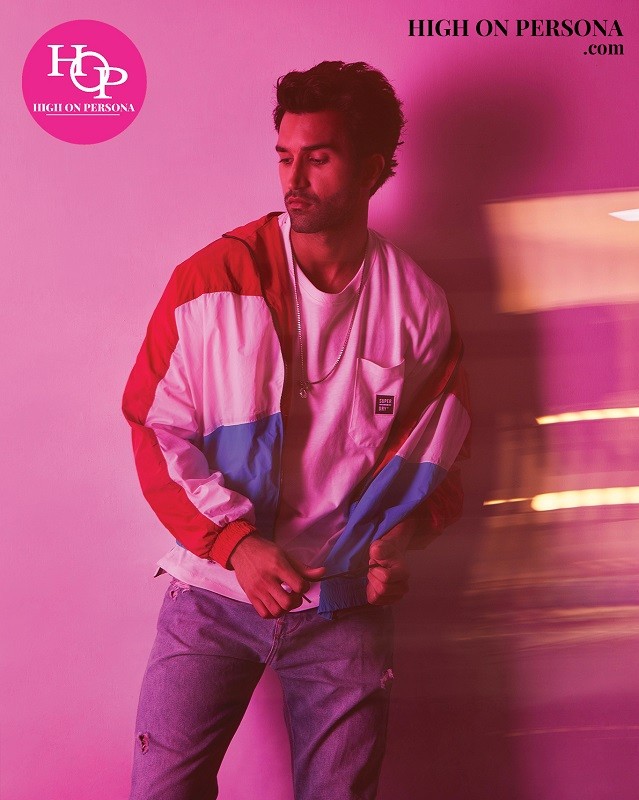 Q. How was it working with Kiara Advani and Akansha Ranjan and any plans to repeat the camaraderie?
It was really an incredible experience to work with them. The entire cast including the lead, the primary and everybody was really brilliant, Albeit, I could not go for regular college life but on the sets, I felt like enjoying college life only in a way of learning, gelling with everyone, having fun on the set. And yes definitely working with Kiara was fabulous, I think when you get to work with successful and talented stars like Kiara you are served with a wider scope of learning the minutest aspects of your craft and grasping and learning those details become very important while you are performing. I really wish to repeat the camaraderie in the future as well, and I am keeping my fingers crossed for that. 
Q. Any message to aspiring actors from the non-filmy background who are trying to make it big in Hindi Film Industry?
Yes, I would like to say that hard work, perseverance and consistency is the key to success. I am a person with a non-filmy background and I know for sure that there is no short cut to success. It has taken me about six to seven years to reach here at this point, but I have to do a lot more to prove my metal. If you want to be successful in Bollywood you need to work on your acting skills, work on yourself, work on being presentable because all these aspects are very important in the film industry, in short, you have to please the camera.
Q. A Bollywood actress, you secretly admire?
There is no such secret in this actually, for me Its Kareena Kapoor Khan, obviously. Everyone be it a guy or a girl admires her. She is brilliant and pretty. 
Q. Movie/Shows you would want to recommend?
Shows that I would want to recommend, firstly this would be 'Dark'. It is just perfect in terms of acting, casting, writing, and direction. Although It is a complex show, The amount of work they have put into it is unreal. Secondly, 'The Sinner', its third season has just come up and its a must-watch show. Then there are Indian shows too, for example, 'Aarya, I just came across this a few days back. It is a really good show backed up with brilliant writing. In films too, I have been watching a lot of films on concentration camps, like Schindler's list, if you haven't watched it, then I would recommend this as well 
Q. How are you keeping your mental health in check?
The issue of mental health is being talked a lot as during the lockdown phase people have been sitting at home and not having much to do at home. I think the best thing that one can do is to spend time with their families because it is one thing that we sort of forget as everyone gets over busy with things,  we don't get to spend a good amount of quality time with family on regular basis. For me it's like a perfect opportunity to spend time with family and express your feelings and emotions, that's exactly what I have been doing otherwise you tend to get shelved and lose your way. Apart from that immerse yourself in experiences, stay active, keep yourself busy, read books, follow a passion, or a hobby. Because the more time you waste sitting idle the more your brain broods about unnecessary things. 
Q. How are you keeping yourself busy in the time of pandemic? During the period have you got a few new projects?
I have been doing the usual stuff that everybody is doing these days and that includes watching good films, reading books, etc. But one thing which is keeping me really busy is the online courses that I have been doing on subjects that I have been doing online courses in a couple of subjects of my interest. I have booked myself for some time worthy masterclasses on vivid subjects like direction, filmmaking, screenwriting, and acting, of course,  I am doing this to hone my skills further and brush up the craft, I want to keep learning about the subject I feel so much passionate about. All this has immensely helped me to keep my productivity at a good level. Otherwise, you tend to get lazy and once that happens it really becomes difficult to break the cycle and restart the things, it gets difficult to break the loop of laziness.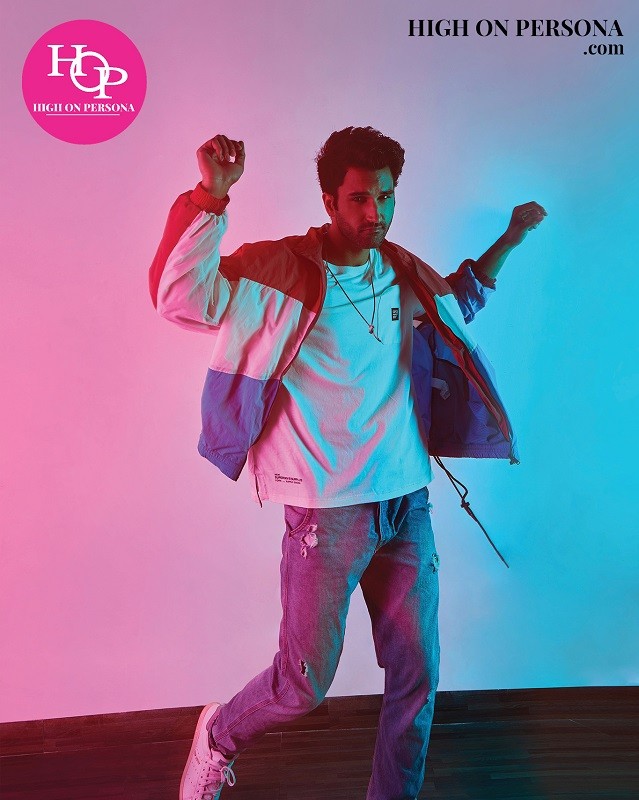 Q. What is your fitness and diet mantra?
My fitness and diet Mantra is just very normal and usual. Fitness marks my everyday routine and scores over for me, hence I make sure that I do workout every day. Then I try to keep my diet under check, though it is tough right now during the time of the pandemic , that's okay as we are at home. Eating something that makes you happy is okay as long as you are working out. Working out also promotes good mental health.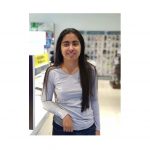 Divya Khanna is the youngest member of the team, with a background in political science. She has joined High on persona print magazine in order to gain hands-on experience in various aspects of editorial coordination as associate editor of the magazine and news site. She has a penchant for writing and enjoys meeting new people and interviewing celebrities. She has a passion for writing, she has an eye for details, loves traveling, and a quick learner. She comes from the Mecca of Indian Journalism, Delhi.
Email: divyakhanna3197@gmail.com