Cover Story: Bonafide Woman of Substance – Divya Khosla Kumar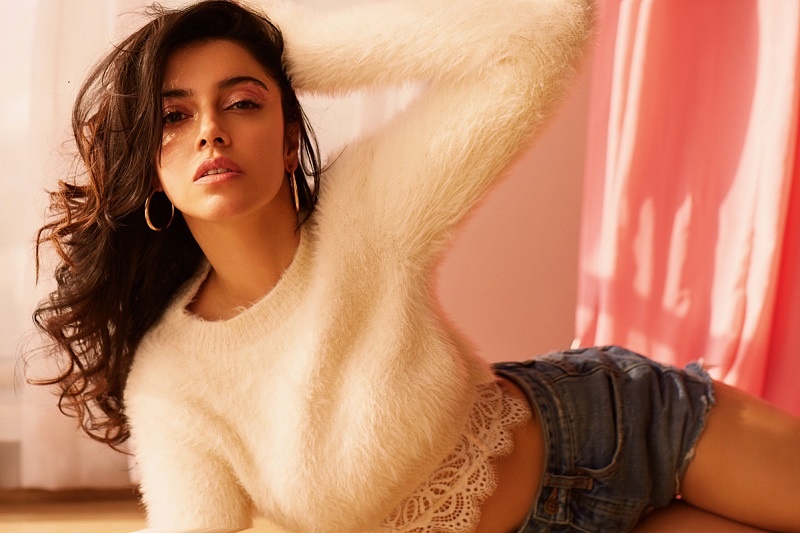 Suave, slender & svelte, Divya Khosla Kumar had the privilege and prerogative to lead a life like an epicurean, delve into the decadence of luxury and ride on the coattail of her music baron consort Bhushan Kumar. But she chose to carve her own niche and opted to be a bona fide boss and an entrepreneur in a way of essaying multiple roles of director, producer, and actor.  Her journey to success, however, was fraught with different challenges as the process to perfection was not a sinch and involved years of learning, development and honing skills. 
Relentless attitude and perseverance in her brought to life a series of groundbreaking music albums, directed and produced by her. Her winning streak as a director and producer continued with movies like 'Yaariyan', which had a brilliant run at the box office and another successful film 'Sanam Re' which drew an amazing response and established her as a distinctive filmmaker in the tinsel world. Recently her short movie 'Bulbul' earned vast acclaim and cemented her position.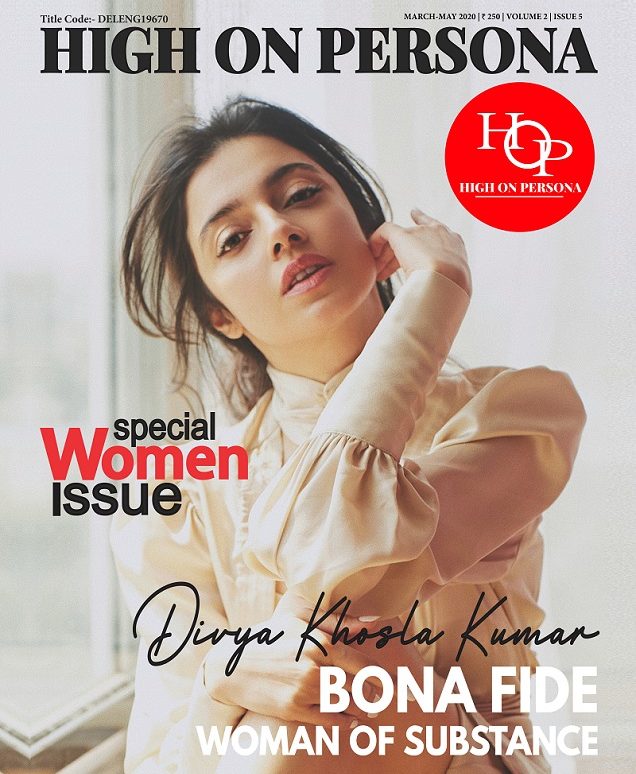 Divya Khosla Kumar marked her acting debut opposite Akshay Kumar and got in the spotlight with 'Ab Tumhaarey Hawaley Vatan Sathiyon ( 2004 ), her adventure with art continues with Satyemev Jayatey 2, as she is all set to walk the glitzy lane of Bollywood as an actor and play a power-packed role opposite John Abraham. In an exclusive tete a tete with us she pours her heart out talking about movies, aspirations, her current mind space and how she is maintaining equilibrium between a responsible mother, wife, and entrepreneur. 
Q  – You are playing the role of wife, mother, director, actor, and producer, How do you manage to shoulder multiple responsibilities and do justice to all?
Women all over the world are playing multiple roles, when you look at them you drive a lot of inspiration and strength. They are handling families and their career, although it's not that easy, you learn to balance all and that's how it is for me as well. 
Q – Which role do you enjoy the most among all, acting, direction or production?
It's very difficult to differentiate between acting and direction, both are different in their own ways. But I just enjoy being on the sets, I enjoy both the roles, they are completely different roles, the nature of work that is required in acting is different from the nature of work required in direction is completely different.  
Q – How has been your experience of working with millennials as a director in terms of their demeanor and deportment?  
It has been a very good experience, I think when you work with newcomers they are always so full-on passion and that's very important, they are very enthusiastic and eager to learn. 'during Yaariyan'  I worked on them for a year and a half, I worked on their acting skills, skills on getting them into the characters and that really paid off well as they all looked characters on screen. 
Q – You are blessed with a beautiful face but instead of opting to act in movies you plunged into the direction and put the hat of a director, why did you keep yourself away from acting in movies? 
Its real cliche to believe that if women have a beautiful face or she is good looking, then she should be in acting, for me, that's never been the case, its always about learning, more than the looks, I feel you have to be very strong creatively and for me the hunger and passion to learn drove me behind the camera, I learned editing, cinematography and than I started directing, I directed many music videos for many singers and than I directed my first film Yaariyan, which became a super-duper hit when I came from Delhi to Mumbai in a city where I knew no one, in fact, no one in my family was from Mumbai to teach me the tricks of the trade or what really goes on the sets it was always about learning, it was only my inner hunger to learn and that's what followed. 
Q – Your perspective on the changing trends and advancement in Indian cinema example content of the movie over banal n trite formulas of love stories?  
The story is a story whether its a love story or some topic you pick up or a social issue, I think the audience just want a good story, they want to be entertained these days. All variety of cinema is working, it's such a brilliant time for the industry because so much of encouragement is coming from the audience and that's really nice to see. 
Q – How do you feel that web series have had their impact on Indian cinema business?
I feel web series have got a very good impact on Indian cinema rather in a very positive and good way.  Through the web a lot of new talent has also seeped into the industry, in terms of writers, directors actors, I think television has had an impact because the audience from TV has shifted to the web, but for cinema, it been a good impact that the web has had. 
Q – Bhushan Kumar has immense reverence and obeisance for the deity goddess, any intent to make a movie on Indian mythology?  
I have to make a movie on Indian mythology, it all depends on the script if something good comes up then we will definitely take it up.
Q – Where are you on the scale of the excitement before Satyemev Jayatey 2? 
I am very excited about  Satyamev Jayate 2, it releases on 2nd October, and I am excited to be working and pairing opposite  John Abraham and also Milap has written a very strong role of me, its role of Indian women, I can't reveal much about it, you will have to wait to watch the movie.
Q – What challenges did you encounter while navigating the entertainment landscape of Bollywood?   
Challenges are everywhere, I have faced many challenges in my career through my life but and I think they can't be discussed right now because there are so many, I believe you have to always rise up above the challenges, when I was directing my film it was always like climbing a mountain but I tried harder and harder each day to reach up there. 
Q – Tips and habits that keep you organized? 
A disciplined routine, it's very important to make sure that you have a disciplined routine, especially in this line it's very important, you cant be undisciplined.
Q – A lesson that life has taught you, in brief, and the moral of the lesson u learned?  
In my field its very important to be patient, Its important to feel secure as a creative person. Only once you feel secure inside You will be able to feel more confidant in your craft and bring out the best from your own self.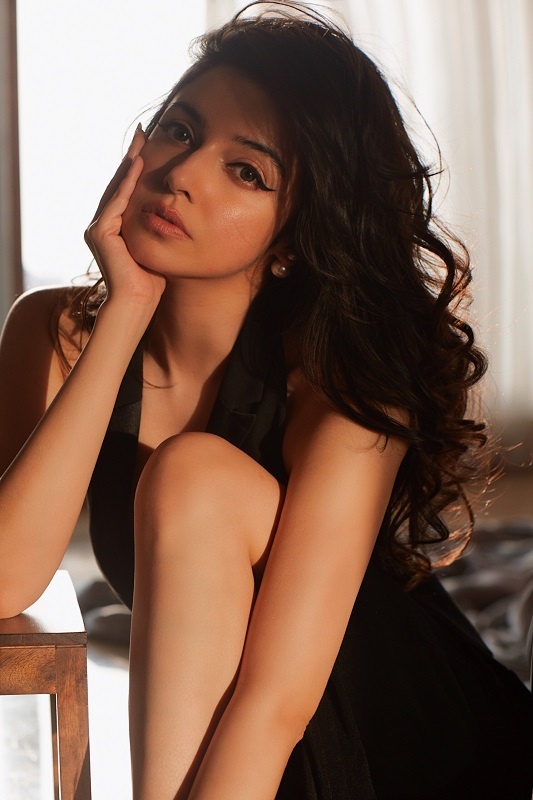 Q – Your fitness and diet regime?   
Yes, fitness is really important for me, I believe in eating healthy food and I don't deprive myself of eating good food or I don't believe in having a cheat day either when you are eating at regular intervals and regularly exercising, exercise really keeps your body toned, adds to glow of your skin and keeps you energetic. Eat at regular intervals and exercise you will not put on weight or your skin will not go bad. It's all about exercising and eating right. Well,  whenever I go outside I carry Ghar ka Dabba, I am always eating home-cooked food, It has been a practice from my teenage years. 
Q – Difference between Delhi and Mumbai in terms of lifestyle, fashion, and food, since you have experienced the best of both? 
I feel Delhi and Mumbai are both really different, they are good in their own ways. Delhi is amazing for its food and fashion. Mumbai is good for its work culture.  People are workaholic and passion-driven, I think both the cities have their individual charm and good points. And I stay in Mumbai, my home is here and that's where my heart lies. Delhi is where I have been born n brought up and I have so many memories from Delhi, my root belongs to Delhi. 
Q – Please tell us about Makeup products you like to use and your skincare regime?
I am not too much of a makeup up person, I don't have too much of stuff, that I use on a regular basis,  I keep very few things which are very important for me. I love using Lancome mascara, it's also a lash strengthening mascara. Then I use Kiehl's lip balm which again I really love. I love to moisturize my face a lot and it depends as I keep changing my skincare routine according to change of season. Like in summers oiling is against you but in winters its important for you when your skin is drying. On regular working days, I don't like to do too much of makeup because I believe it's very important for skin to breathe.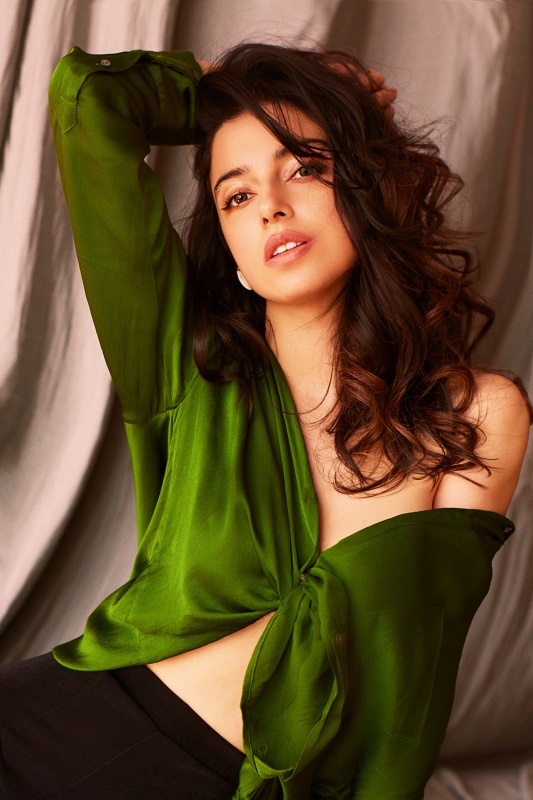 Q – Favourite holiday destinations and plans for the summer holidays?    
I love visiting and exploring places, no matter how many times I visit beaches but il also be a mountain girl at heart, I love mountains, there is nothing planned up for summer vacations so far, shoot for Satyamev Jayete 2 is starting I m really tied up with that and after that, I will plan something for summer vacations. 
Q – How frequently you visit a Salon or a Spa?
As for the salons, I am not the parlor person at all, I haven't gone for manicure and pedicure for ages, or visited a nail spa, I am more of a home kind of person. In terms of beauty rituals, I like to apply a good face pack driven from my own kitchen or a sheet mask while traveling or on the go. I keep experimenting with face mask, I don't go for facials, I  like my skin to be virgin and untouched. I think when you try several products on your skin it looks made up, The lesser the better for skin and I don't like to go outside for skin treatment.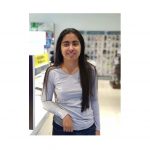 Divya Khanna is the youngest member of the team, with a background in political science. She has joined High on persona print magazine in order to gain hands-on experience in various aspects of editorial coordination as associate editor of the magazine and news site. She has a penchant for writing and enjoys meeting new people and interviewing celebrities. She has a passion for writing, she has an eye for details, loves traveling, and a quick learner. She comes from the Mecca of Indian Journalism, Delhi.
Email: [email protected]